Every facility needs safety and regulatory signs to be compliant and keep visitors, customers and employees properly informed. With the events of the last year, there is even more attention paid to these once barely-noticed signs and graphics. Safety signs don't have to be boring! While some safety signs have strict legal requirements, others can reflect the personality of your brand and décor. Bring your signs to life with these creative ideas that promote both safety and beauty in your facility.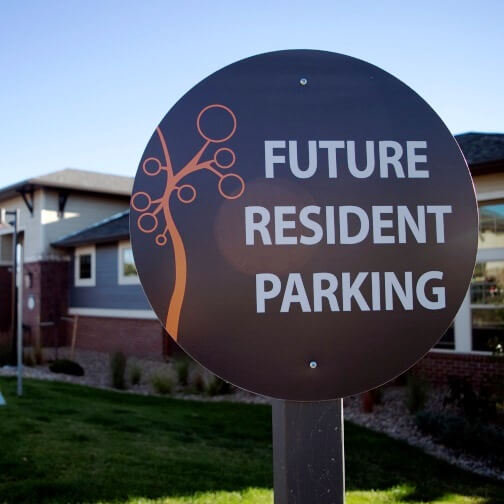 Parking Signs
Incorporate your brand look so people can identify designated parking associated with your facility. Mark special reserved parking spots such as "Employee of the Month," "Customer Only," etc. If you have a large parking area, designate areas using specific colors and graphics so visitors can remember where they parked.
Pool Rules Signs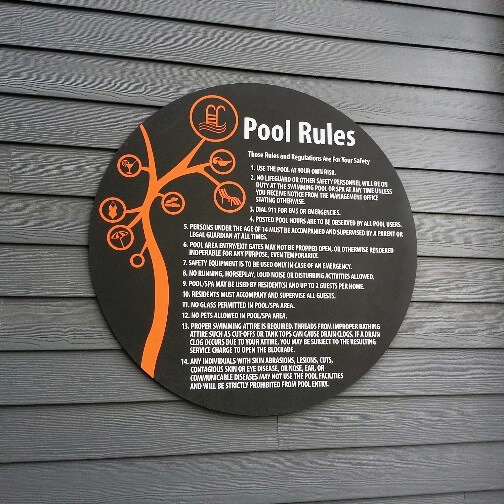 Communicate community rules and safety guidelines in a fun, enjoyable way that still gets the message across. Instead of plain back and white signs, add color and graphics that pertain to your branding and complement your décor.
Wayfinding Signs for Pools
Blend your facility's wayfinding with interior décor and branding while maintaining easy-to-read instructions. Clearly identify entrances and exits so that people know exactly where to go. Consider using digital signage that visitors can interact with to quickly and safely find their destination. Incorporate QR codes and NFC tags for additional accessibility.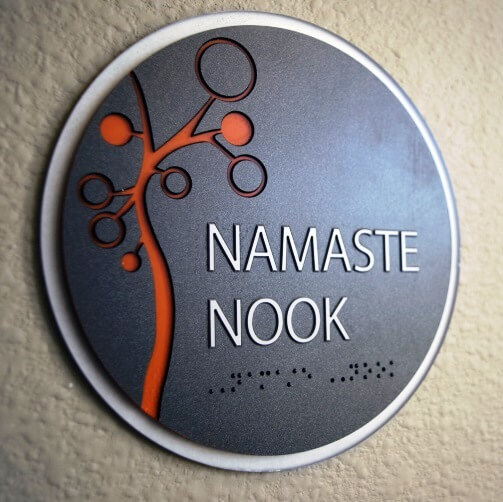 Unique Elements
There are a variety of unique sign materials and applications that can be used to complement the look and feel of your location. You can use hanging wood signs to create a rustic environment; imaged glass for a sleek, modern finish; dimensional signage with backlit lighting to make your signs stand out; and so much more. To update existing signs already in place, specialty vinyl can be applied to provide the same look and feel as more high-end materials. 
Safety signs are important to protect visitors and employees every day. Bringing these otherwise boring, informative signs to life with unique applications will get you noticed and extend your brand identity.
Want to discuss more ideas for your facility? Contact your local FASTSIGNS center.