"You never get a second chance to make a first impression," said Will Rogers. If people don't like what they see or experience on the outside, they may never set foot inside or consider doing business with you. Here are a few ways to promote a product or service outside of your location.
1. Attract With Attention-Getting Signs
Exterior window graphics and large banners or wall signs can help you show and tell what you do, inviting interested parties to come inside or engaging them to contact you in the future. Big signage with easy-to-read graphics work best for communicating your message outside your location. Attract attention and build credibility by sharing awards and recognition.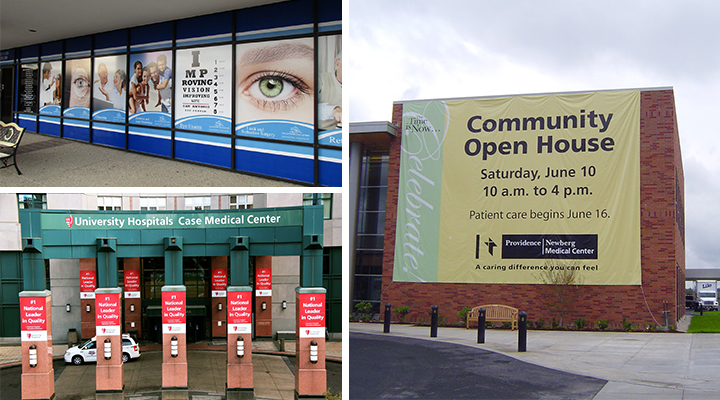 2. Use Signs to Lead the Way to a Product or Service
New or soon-to-be customers need to know where to find you. Monument signs can help guide them to your building and directional signs can lead them to the entrance for your facility, allowing them to find the products and services they need. By making it easy to find you, you can create a better experience.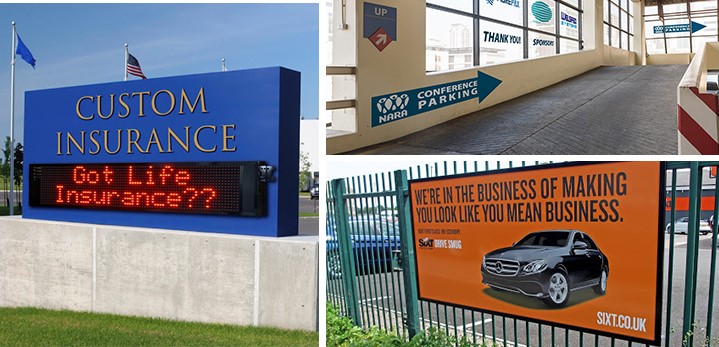 3. Engage With Interesting and Educational Signs
Use banners and A-frame signs to inform customers about new product and highlight upcoming events or promotions. Use digital signs to engage the audience outside and bring them inside.
Making a great first impression can set you apart from your competition. Whether you're looking to introduce a new offering, communicate information about a service or share an upcoming event, promote your products and services with the right signs and visual graphics.