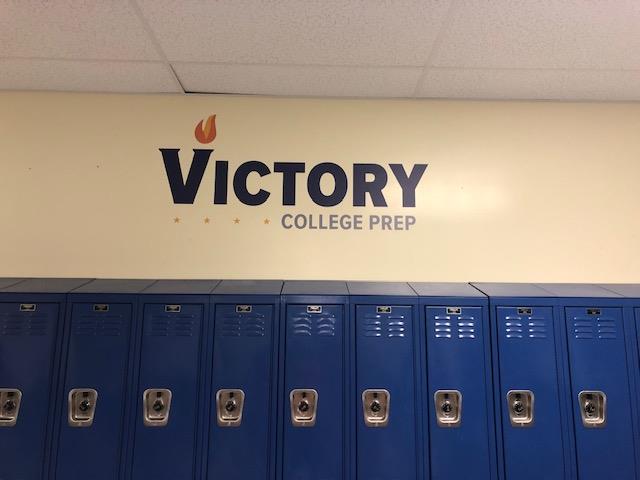 Victory Prep
College Prep School Gets New Street Cred with Signs and Graphics
The Challenge:
After coming under new management, Victory College Prep needed to rebrand their entire space to incorporate new Victory Prep logos and images for a more consistent presence.
The Solution:
FASTSIGNS® worked closely with the contact and offered custom solutions. Logos were incorporated throughout the space, specially installed onto the cinderblock walls of the school. The main office door was highlighted with a Victory school logo and the new look and feel of the new brand was extended throughout the space with additional wall graphics.
FASTSIGNS embarked on a complete makeover of the gym. Acrylic letters were installed above the gym entrance that read: Home of the Firehawks. Metal signs were made as section labels above the bleachers to guide attendees where to go when cheering for the home or away teams. Additionally branded elements included several banners for scholar athletes and college bound students, a Victory school logo and room designator on the locker room doors and a branded Victory College Prep logo on the wall above the lockers. One creative piece that FASTSIGNS produced was a branded scorer's table.
On the exterior, the team at FASTSIGNS removed the old awnings and laid larger graphics over them to cover a graphic from the previous tenant. The front monument sign was updated and installed on a backlit cabinet, so the school could promote themselves to those driving by. Vinyl door graphic logos were installed to complete the exterior facelift.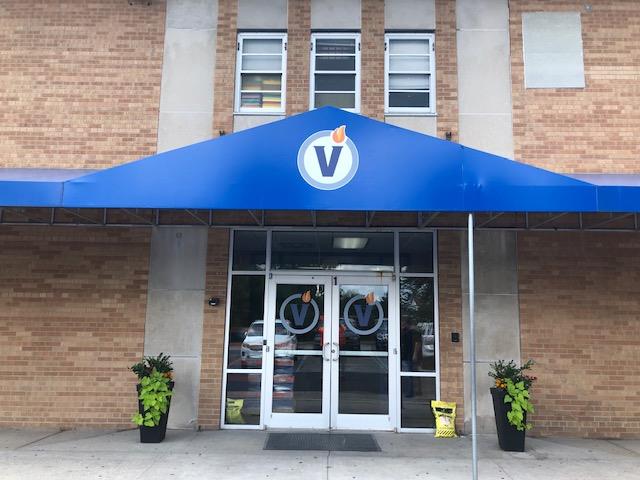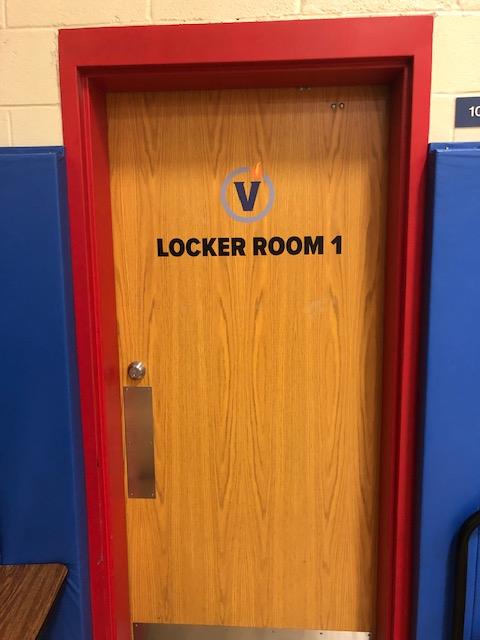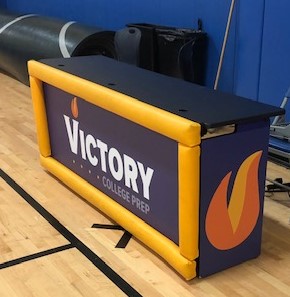 The Result:
FASTSIGNS rebranded the entire facility in an effort to remove the negative connotation left by the previous school. As a result, the school's attendance numbers were strong in the first year after the rebrand.