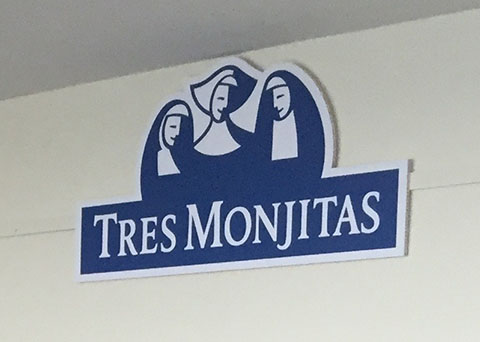 Tres Monjitas
Transforming a Hotel Suite Into a Fully Branded VIP Room
The Challenge:
VaquerÍa Tres Monjitas manufactures milk and by-products, juices and mixtures for smoothies and mantecados. To promote their brand at an important industry convention, Tres Monjitas wanted to create an experience that would attract VIP buyers' attention.
The Solution:
FASTSIGNS® presented a visual communications plan integrating several key messages for Tres Monjitas, including the company's timeline, new products and their commitment to the agriculture sector. Once the concept was approved, FASTSIGNS surveyed the hotel suite that would house the VIP room and worked with Tres Monjitas on preliminary designs. The FASTSIGNS team then met with hotel staff to review logistics and ensure that the signage they planned to install fit within the hotel's requirements.
Unable to attach any signs or graphics to the suite walls, FASTSIGNS created self-standing displays with built-in feet. These pieces doubled as branded room dividers, allowing for several private gathering areas for Tres Monjitas salespeople to meet and speak with buyers. Large display boards were also used to cover the hotel's wall paintings. Each was designed to simulate house windows, while promoting Tres Monjitas' messages.
A makeshift kitchen was constructed with a printed counter, allowing a chef to work inside the VIP room. Custom, dye sublimated printed aprons and pillow coverings were also used to reinforce the brand, and a dimensional version of Tres Monjitas' logo was placed over the sofa.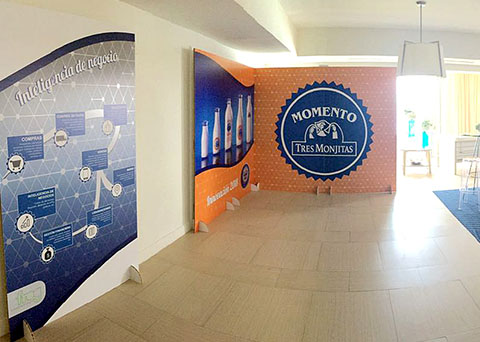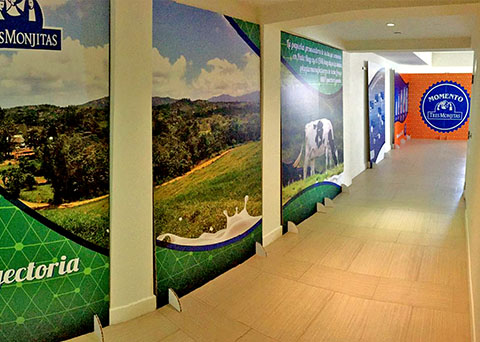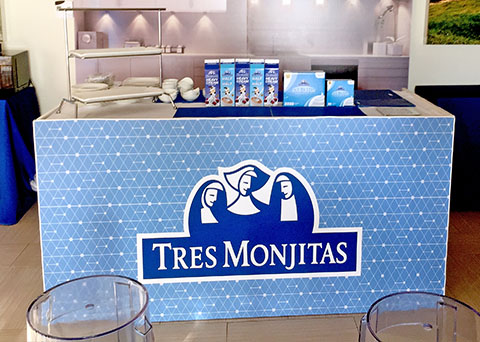 The Result:
FASTSIGNS transformed the hotel suite into a Tres Monjitas VIP room, providing attendees with a custom VIP experience. Branded from floor to ceiling, the signs and graphics boosted their visibility and increased foot traffic to their area.
"The room was the 'talk of the town' during convention," said FASTSIGNS' Teresa Caballero. "Buyers and other clients were amazed at how Tres Monjitas was able to achieve a complete makeover with the suite."
FASTSIGNS produced all of the signs and visual graphics to be easily removed; Tres Monjitas will be able to reuse the pieces at future events, building brand momentum.
*FASTSIGNS of Caugus, PR is owned by Teresa Caballero, Jose Corujo and Juan Rivera.