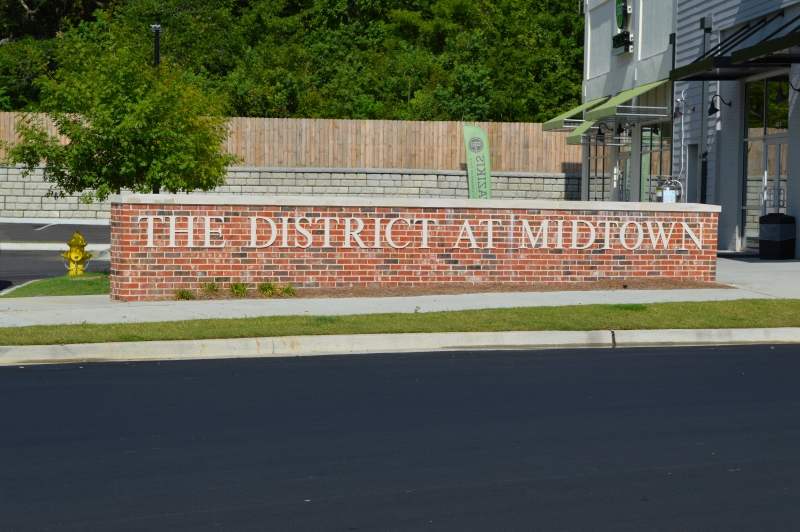 The District at Midtown
Signs and Graphics Enhance New Development
The Challenge
The District at Midtown is a new mixed-use development in the heart of Hattiesburg, Mississippi, intended to enhance and beautify the area. Instrumental in achieving this was creating signs and graphics that would help create and extend the brand and add to the character of the city.
The Solution
A variety of signs and graphics were created for the condominiums, hotel and other structures in the area. These included dimensional letters for archways, buildings and street signs, ADA-compliant signs for buildings and elevators, wayfinding signs, traffic control signs, mail area signs and car hang tags to identify those with reserved parking spots.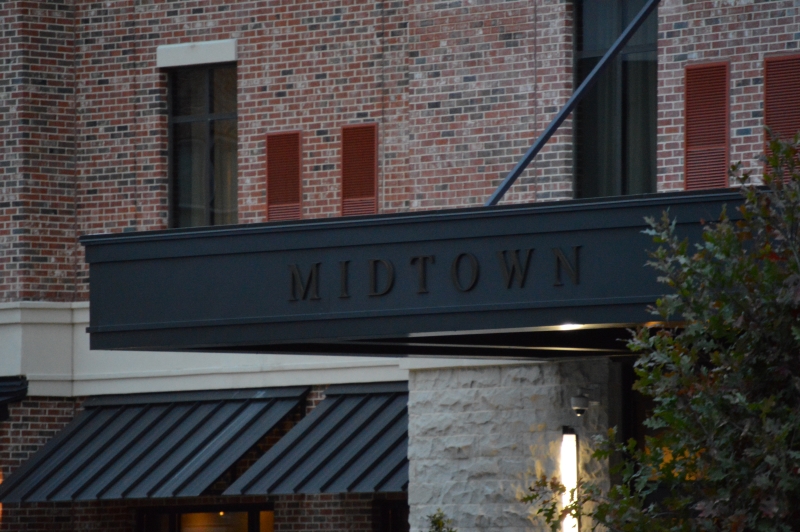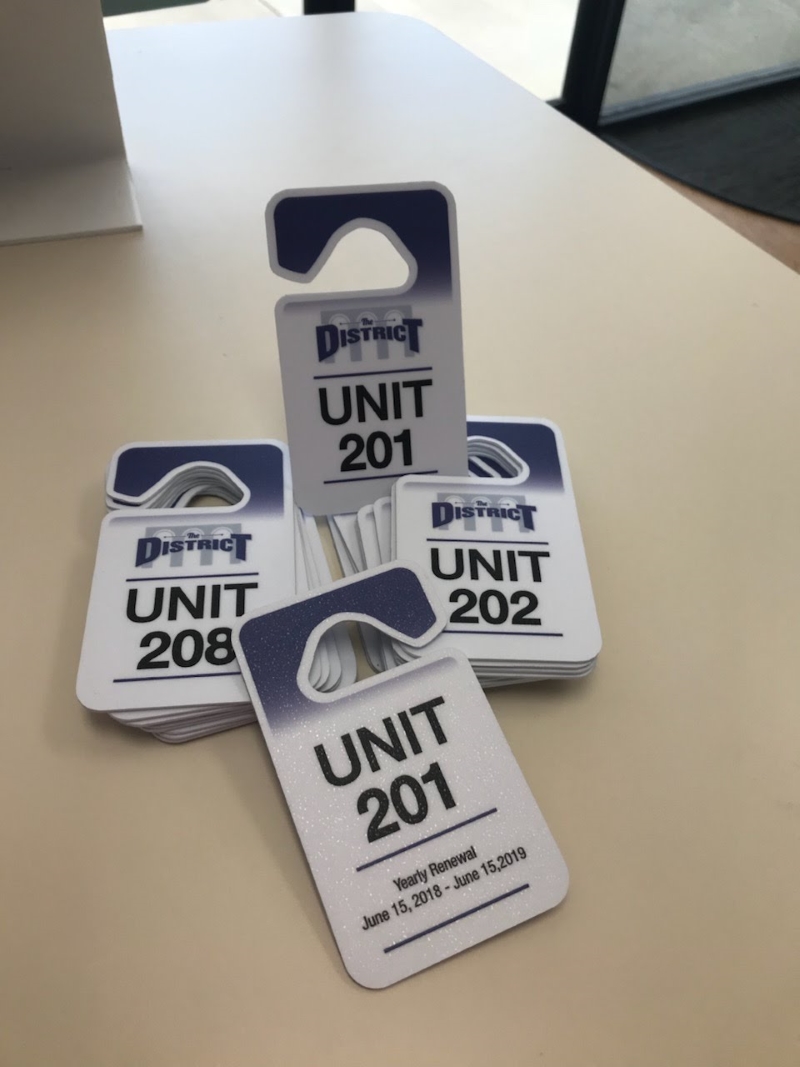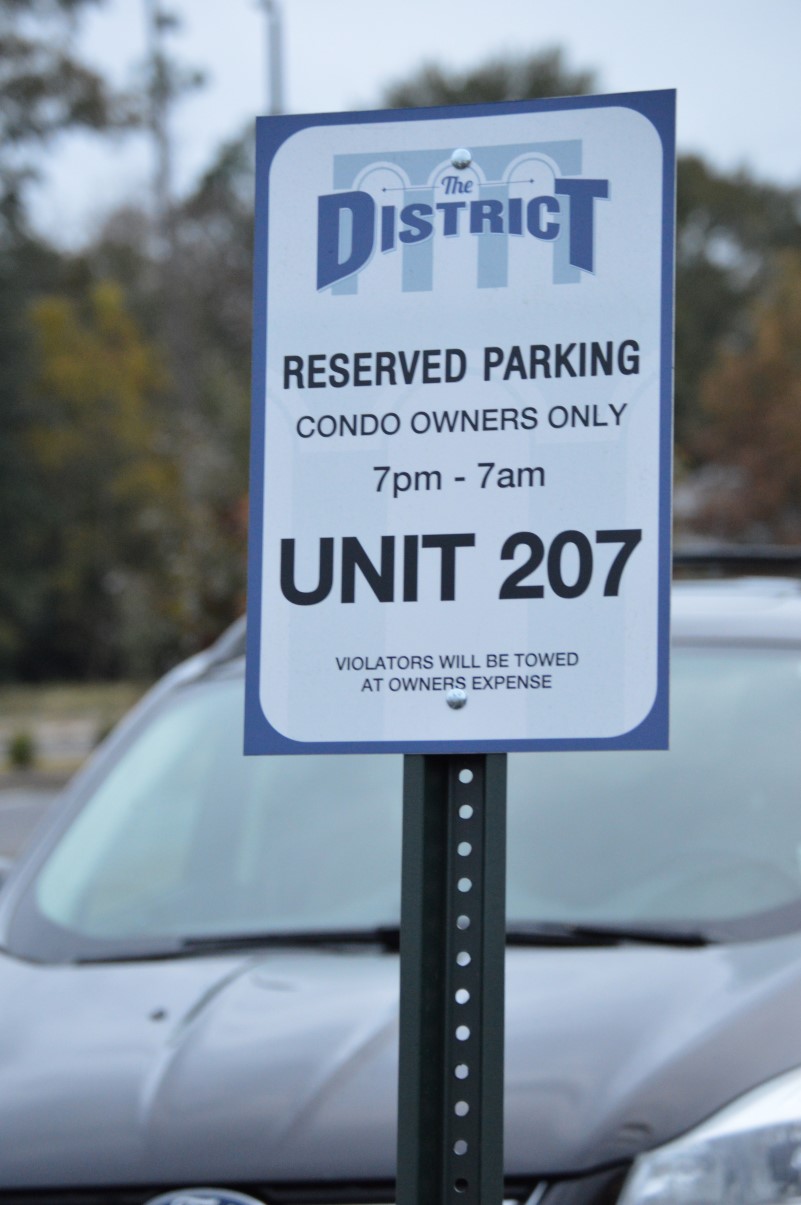 The Result
Less than a year after the construction was completed, the plaza has filled almost all of its available spaces for lease.