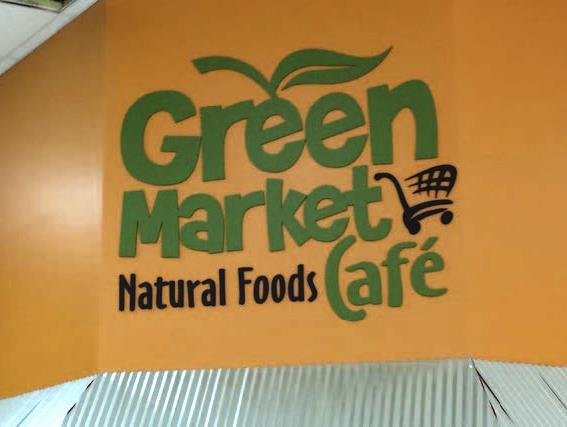 Green Market Natural Foods
Case Study: Branded Grocery Store Signage Offers Shoppers a Fresh Experience
The Opportunity
Green Market Natural Foods, an independent grocery store, planned to expand to a larger property with more space. The owner of Green Market, Dave Murray, contacted FASTSIGNS® of Sherman, TX to discuss the grocer's need for a branding campaign.
The Challenge
FASTSIGNS consulted with Green Market on comprehensive visual communications solutions to help the grocery store get noticed in the community. More specifically, Green Market wanted to stand apart from the competition and needed to establish their business as a local alternative to national supermarket chains.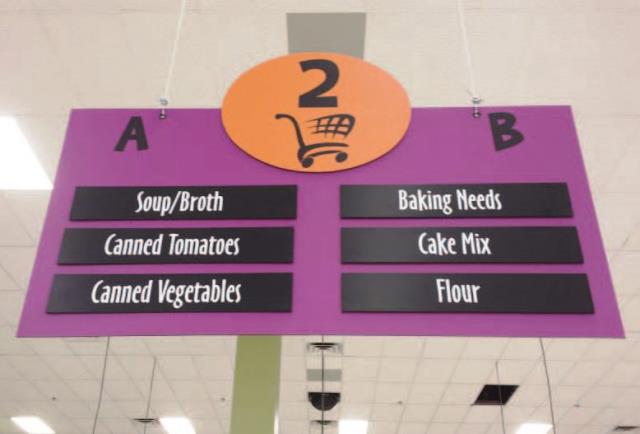 The Solution
FASTSIGNS created signage as "art" to portray Green Market's message with designs, colors and signs for the greatest visual effects. The team developed signage with a hometown feel and translated Green Market's brand into custom graphics. FASTSIGNS created the community wall, printed 4' x 8' posters using imagery supplied by a local photographer and added vinyl lettering with statements about the benefits of healthy living.
For the dairy section, FASTSIGNS provided a signage solution using a piece of cedar wood and mounted the letters to a slanted wall. FASTSIGNS' Todd Bass said this particular sign was front-lit with LEDs and angled perfectly to match the pitch of the wall.
FASTSIGNS designed signs to look like a chalk board look and point of sale fixtures to provide visual references to help shoppers find products. The team hung double-sided aisle markers mounted. A newly created café wall gives an organic feel and conveys Green Market's message with custom painted dimensional letters and graphic panels of fresh ingredients.
Custom awnings offer a classy feel in the chocolatier and deli. Hanging signs for the hot food bar included a Facebook invitation to help Green Market interact with shoppers on social media.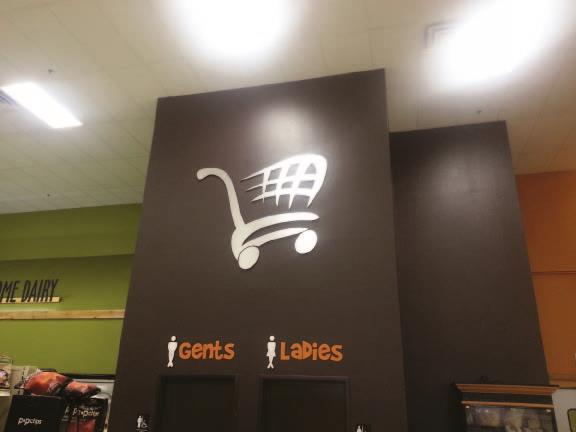 The Result
The design team provided everything from printed posters to wall graphics and dimensional letters for register signs, store end caps, window graphics, and much more. In preparation for the grand opening, FASTSIGNS transformed the grocer's vision into a reality by providing interesting signs and unique design elements.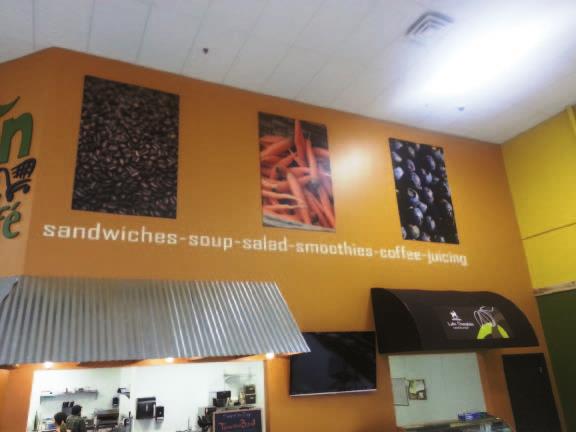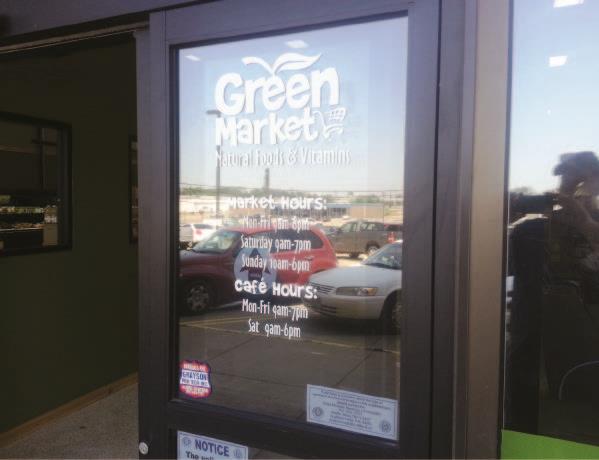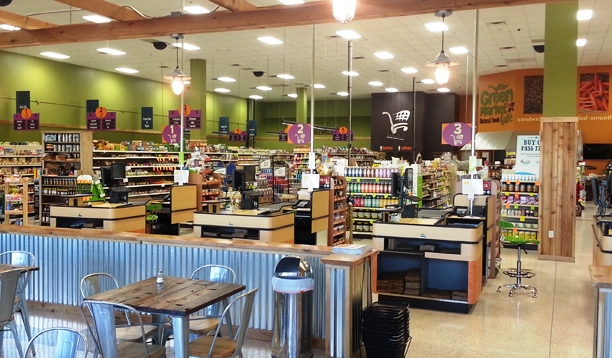 "Our grocery store's signage has crossed the barrier of branding and communication of theme in a fun, modern and artistic way that will draw comments of pleasure with our customers for years to come," Murray remarked.
Pleased with the team's delivery of all materials in a timely and professional manner, Murray commended FASTSIGNS for the creative insightfulness and willingness to push visual communications beyond their expectations. Bass and the FASTSIGNS team continue to provide Green Market with new and exciting visual solutions.
*FASTSIGNS® of Sherman, Texas is owned by Jessica and Todd Bass.