Whether you are planning to host a trade show or exhibit in one, preparation is key. Below are some tips to help ensure that your event is a success, whether you are a host seeking return exhibitors or an exhibitor seeking exposure and leads for your products or services.
For Trade Show Planners:
1. Create an impactful entrance and exit that gets noticed and use it to communicate important messages and reminders as exhibitors and attendees are coming and going.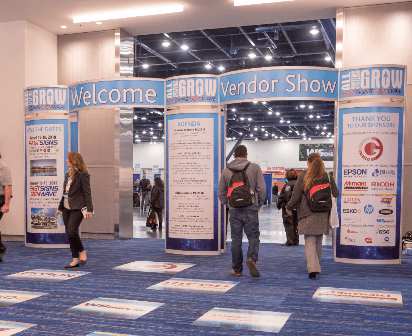 2. Use floor graphics to help attendees find booth numbers for vendors and to call attention to special rest or event areas.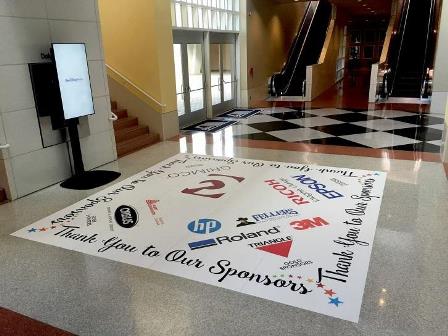 3. Recognize sponsors on large graphics throughout your show and include their booth number.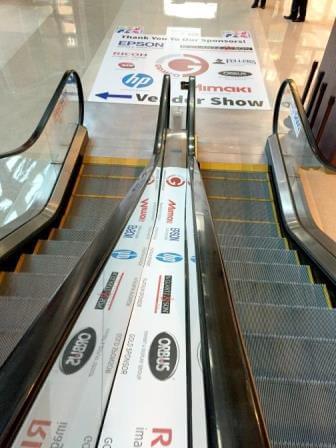 4. Hang signs to help visitors easily locate rows, restrooms and food/drink stations. Provide tables so that the attendees can take a break to eat, refuel and review their notes; brand them with sponsor graphics or add event information on them.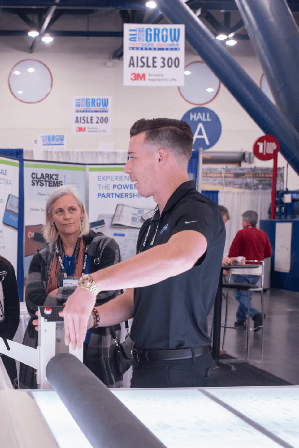 5. Have an emcee make announcements to keep the show on track. Have an hourly drawing for cash and prizes to keep attendees and visitors on the show floor the so vendors have every opportunity to make connections and show what they have to offer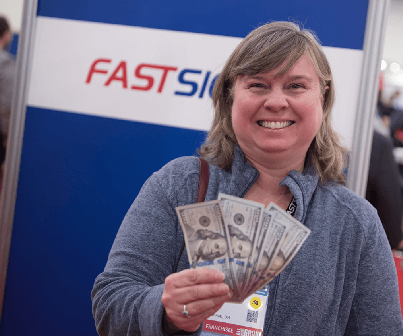 For Exhibitors/Vendors:
1. Demonstrate or show videos your product or service in action so people can experience the capabilities your company has to offer.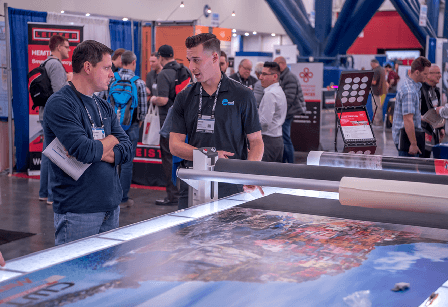 2. Use digital signs, motion and interactive experiences in your booth to draw the attention of the attendees passing by.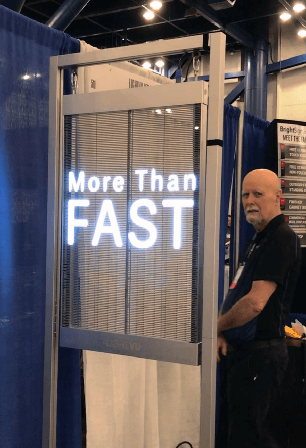 3. Show off new and coming soon products, services and technology to drive excitement and buzz about your company.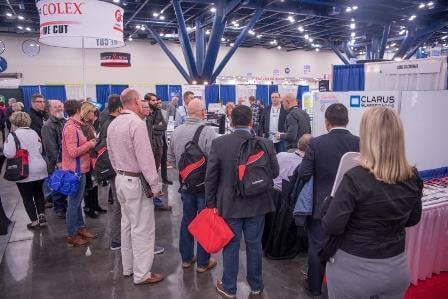 4. Host a Happy Hour, have snacks or play games in your booth to draw people in to your booth area.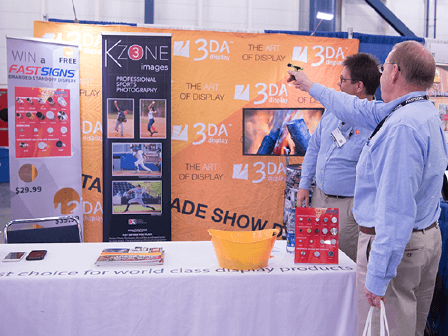 5. Communicate what your offer on your display graphics along with contact information in case your booth is busy and someone wants to snap a picture to revisit later.
6. Have printed take away materials.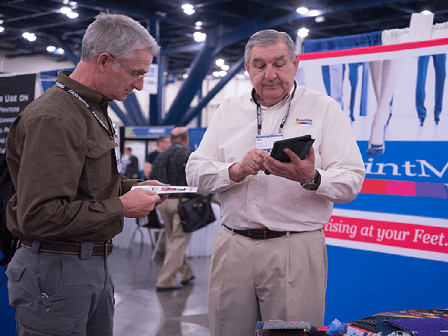 7. Offer a unique giveaway with your contact information that they will keep with them and reuse in daily life that will provide reminders of your company.
Getting the attention of trade show attendees is critical to an exhibitors' success, and having happy exhibitors is the key to a high renewal rate for organizations hosting trade shows. Utilize these tips to help ensure success for all involved.