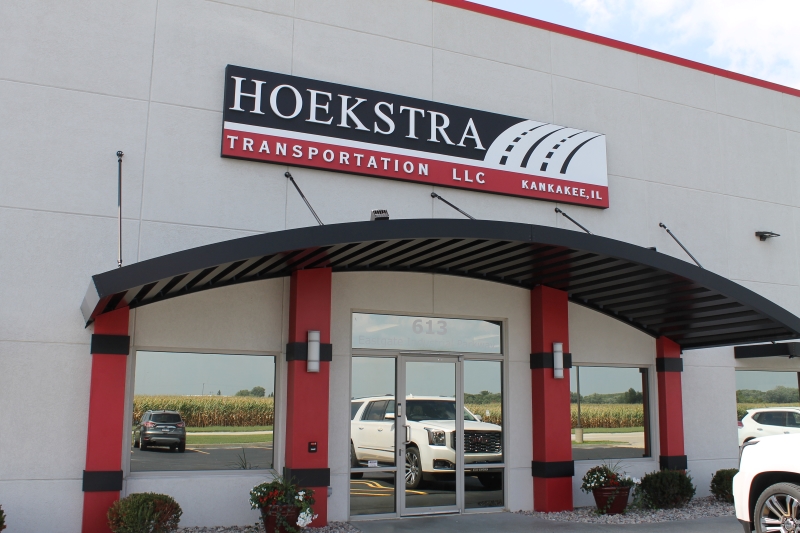 Hoekstra
Visual Communication Solutions Attract Talented Drivers and Reinforce Culture
The Challenge
When Hoekstra Transportation, LLC relocated, they wanted to build a state-of-the-art facility to attract high-quality drivers and reinforce their culture with employees.
The Solution
A wide array of signs and graphics, using a variety of materials, were created after designing shop drawings and prototypes.
A large exterior aluminum box sign and metal canopies were placed on the outside of the building, and to increase visibility from a nearby major interstate, a 12.5' x 62.5' banner on a frame was added.
Inside, wall decor included brushed aluminum and acrylic murals, cut vinyl and other framed graphics. ADA and wayfinding signs incorporating the Hoekstra logo were placed throughout the building. Frosted vinyl was added to glass partitions and office doors, and graphics were added to the vending machines.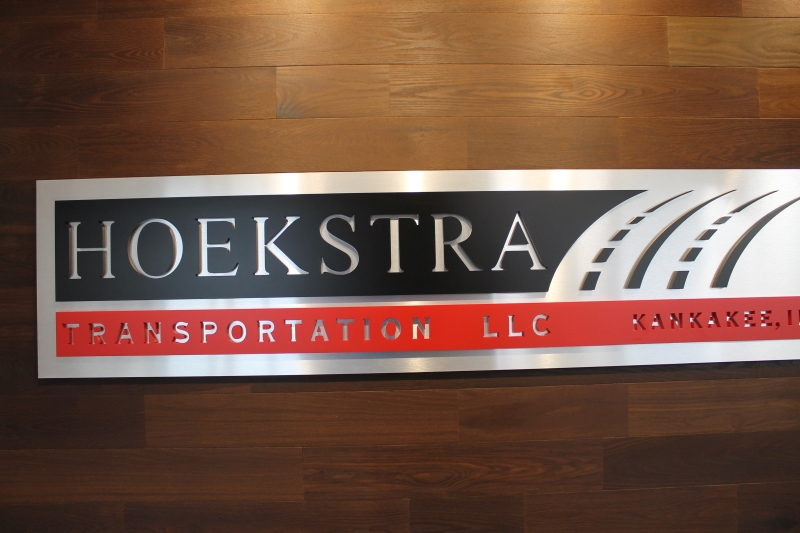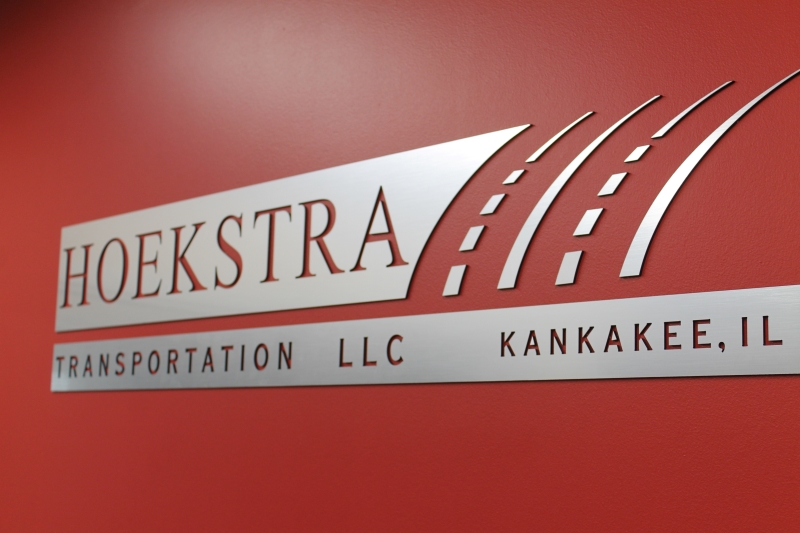 The Result
Hoekstra Transportation's new facility has branded signs and graphics that reflect their position as a valued business in the community, a trusted carrier within the transportation industry and a great place to work for the employees.