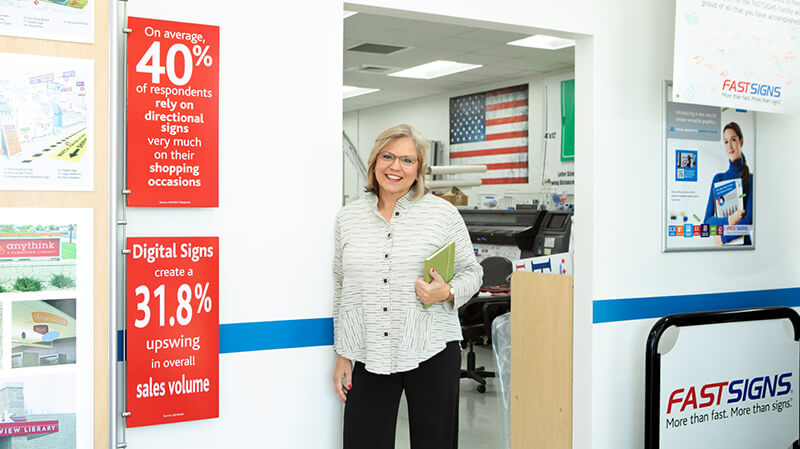 Pauline McKean, franchisee at FASTSIGNS® of Mobile and FASTSIGNS® of The Eastern Shore, AL which is located in Mobile and Daphne, was featured in an article in Focus Magazine. The piece highlighted Pauline's background in the world of photography, including her grandfather, father and uncle as photographers and being the child of a business owner, which helped shape her future. The piece also shared how she was the first woman in her family to own a business.
In the piece, she shared how her background brought a helpful and creative approach to her customers, and another one of Pauline's quotes explains how she approaches visual communication solutions and its importance to a business. Her customer focused approach was a theme throughout the article. It also shared how Pauline's storytelling and images were part of one of her favorite community projects which she produced for a local sports team.
In the final portion of the article, Pauline talks about her daughter, Maegan, returning home and joining the family business. Maegan now runs the Daphne center location. Pauline shared how much she loves her daughter being a part of the business, seeing her granddaughter visit and how she hopes the tradition goes on.
To read the full article, visit the link here.