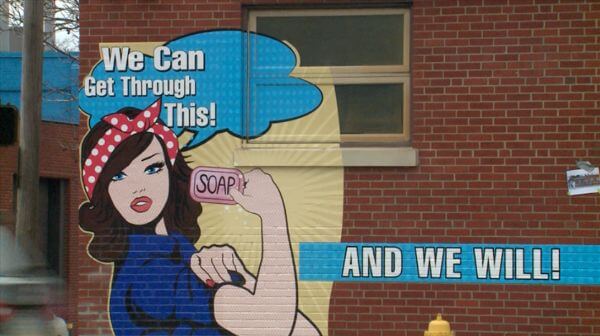 FASTSIGNS® of Erie, PA posted a new sign on an Erie building that offers a coronavirus take on Rosie the Riveter. The sign is located on American Tinning & Galvanizing on W. 12th St. in the City of Erie. It shows her rolling up her sleeve, holding a bar of soap.
She says, "We can get through this! And we will!"
The sign also has helpful reminders on how everyone will get through this by washing hands, practicing social distancing, not touching your face and limiting travel.
It also reminds you, "Think healthy, think positive."