With signs and graphics, you can say anything, do anything and be anything. Every brand has a story to tell, and there are a million possibilities for transforming a space with signs and graphics. Our environments greatly determine how we think and feel. As a result, there's great value in the aesthetics in the spaces we frequent daily including parks, supermarkets and perfectly curated museum exhibits. Here are a few ways that signs can truly transform an area.
Transformation through Storytelling
Narrative is innate within human beings. We love to hear bedtime stories as children and tell vacation stories over the water cooler. In the same way, every brand or organization has a story to tell. Sign experts come alongside brands to help them tell these stories in a visually pleasing way.
Stan Gray, a former architect who pivoted to the sign industry in 2015, recognizes the important role of storytelling in his projects that serve the Long Beach community. "We like to think of ourselves as storytellers - not a sign company," shared Gray about his work transforming the Etco offices. "We love to do the impossible."
Signs and graphics can enhance a business by telling a company's history or sharing their products and services in a more compelling way. This type of visual storytelling visually draws customers in and resonates on a more emotional level.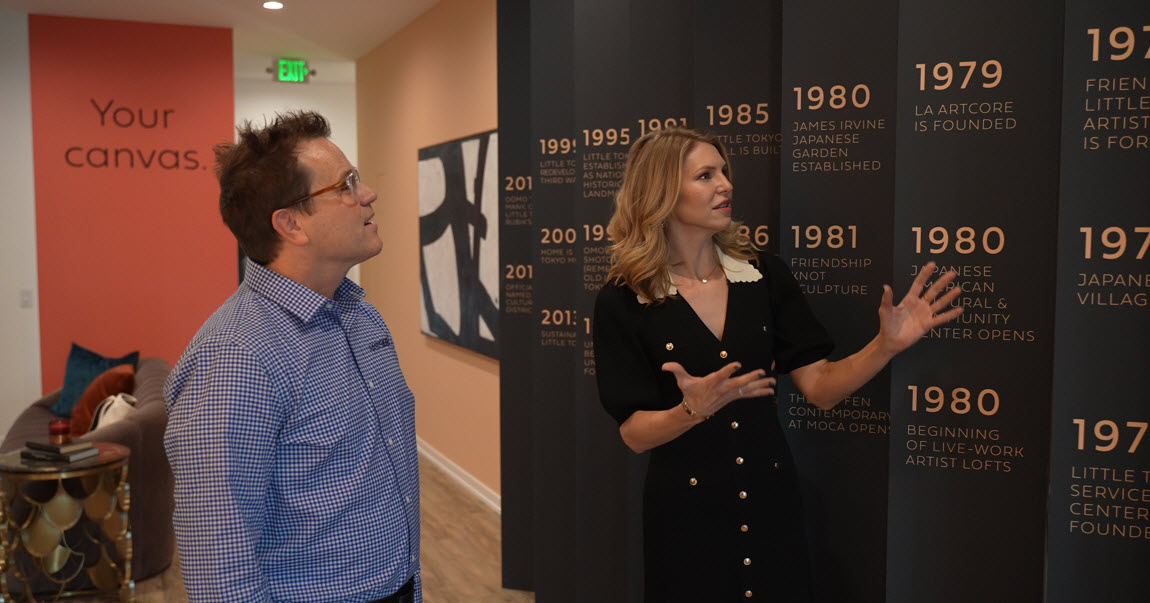 ​
Transformation by Enhancing Efficiency
Efficient spaces make for happier people. Signs and graphics help solve visual challenges by guiding people where they want to go, especially across large spaces that need to simplify navigation. From the healthcare industry to the events industry, and many others, creating a well-orchestrated wayfinding plan for traffic flow can communicate your responsiveness to their needs without saying it directly. Effective visual solutions can also minimize frustration and create an overall positive customer experience with your brand or event.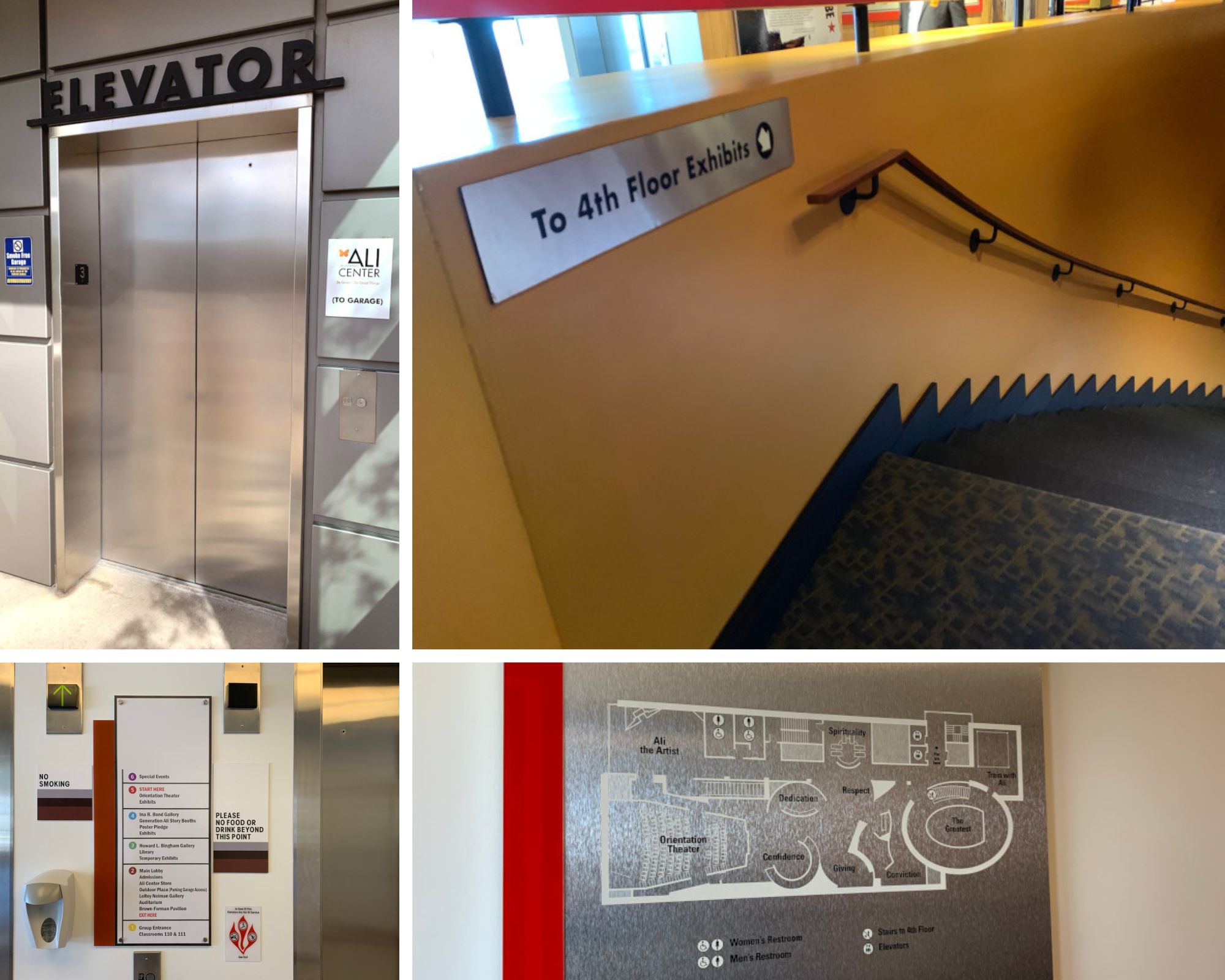 ​
Transformation through Deeper Engagement
Impactful visual elements draw people in and make it more likely for them to engage with content. Since those born into Gen Z have an attention span of about 8 seconds, marketers and storytellers have had to learn to adapt quickly to keep the interest of younger generations. Digital signage provides a modern and interactive element for a truly immersive experience. The transformation of spaces can be accomplished in a variety of ways from welcome kiosks to captivating video walls, such as those in this innovative museum exhibit here.

​
Transforming a Museum to Bring an American Icon to Life​
Brands often realize they have a great story to tell but may not know how to go about translating their vision and story through custom visuals. Imagine having the opportunity to work on a once-in-a-lifetime project for one of the "greatest stories" of the modern era?
When after 16 years, The Muhammad Ali Center wanted to revitalize their main entrance and lobby to better recognize donors, showcase influential friends and welcome new and returning visitors, the Chief Mission Advancement Officer needed to convey the persona of this iconic legend in an impactful way. This incredible privilege was entrusted to project managers and signage experts to collaborate and continue Ali's respected legacy. With the challenge before them, they determined the best route for merging existing elements for reuse with the newly designed pieces and colors.

​
Fabricated metal letters were placed on the new canopy above the Ali Center Store, and a 10-foot portrait of the iconic boxer was used to create a mural that highlights the center's mission statement. Wayfinding signage was incorporated, and two columns in the main lobby were wrapped with an image that serves as the target for an Augmented Reality app that provides an interactive experience for visitors. In addition, plaques highlighting the details of Ali's major fights were placed underneath clocks representing each fight's time zone.
As their donor campaigns have grown, the center needed a better representation of those who help Ali's legacy carry on. The Wall of Respect, which showcases the many influential and famous friends who have visited the center, was remade with new materials to fit the expanded recognition area. Displays featuring donors and the original founders were reworked, repurposed and merged together into a new display. All of the donor recognition pieces were then combined in a centrally located area for visual cohesion.
The Muhammad Ali center now welcomes people with a transformed and visually enhanced lobby that melds the important and iconic elements that needed to remain while blending the old with the new. The installation was completed in time for the center's grand reopening taking place during Kentucky Derby festivities in Louisville, Kentucky. This helped provide great exposure just weeks before the annual "I Am Ali" festival.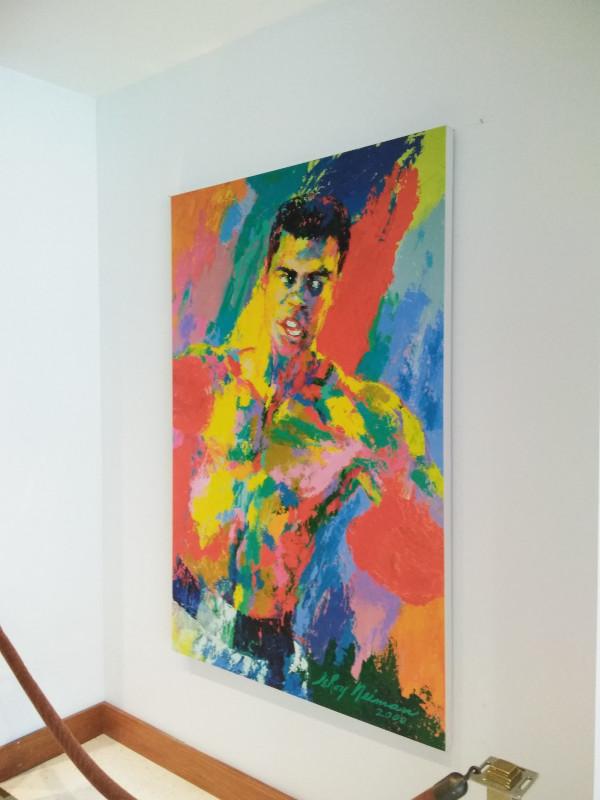 ​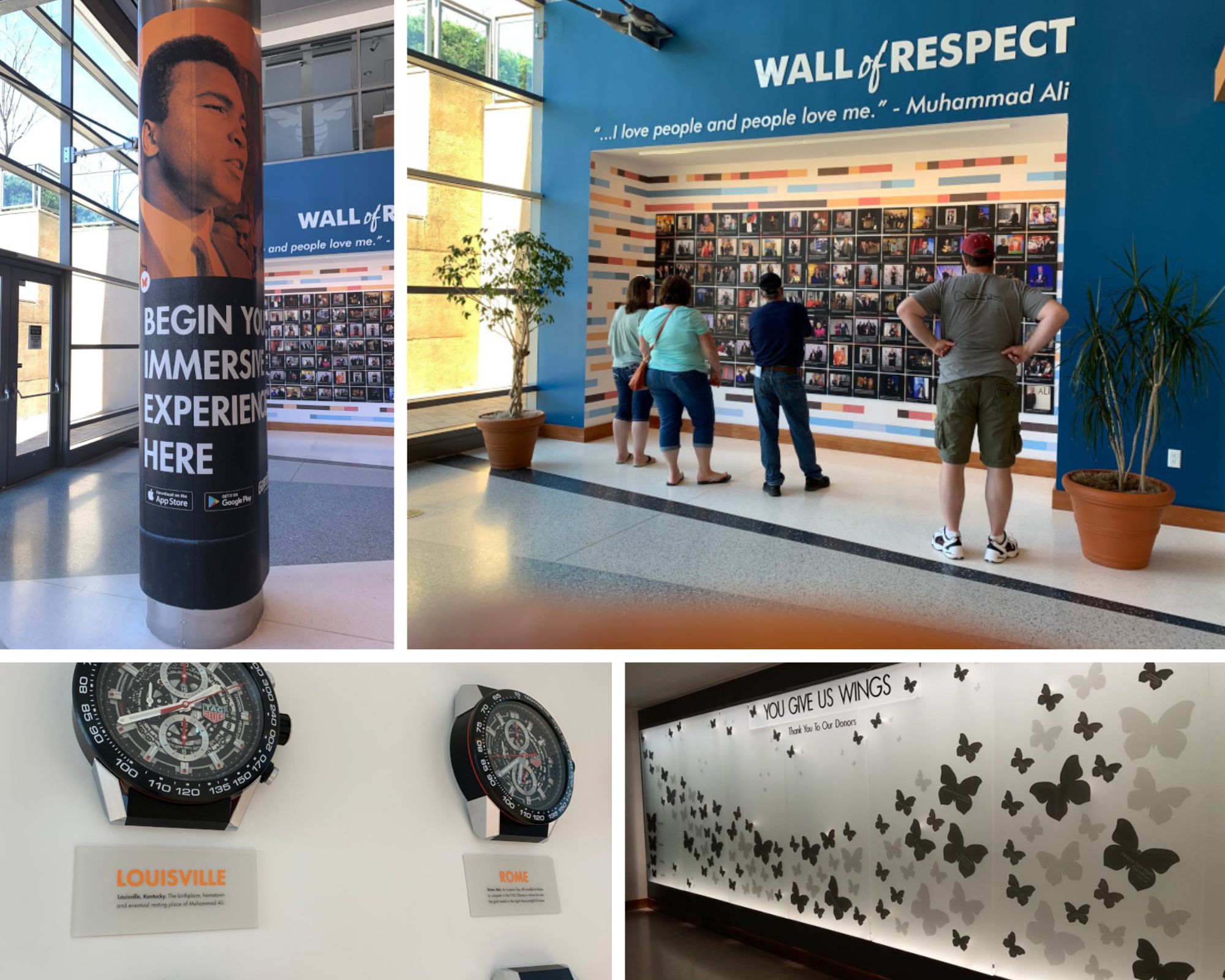 ​
Ready to Tell Your Brand Story by Transforming your Space?
Every great story, like every great sign project has a start, a middle and a resolution. Custom visual solutions help you tell your own brand story and engage more deeply with your audience. Each visual element has a purpose, whether guiding visitors, educating employees or inspiring patrons, to ultimately bring the entire vision to life in an impactful way.
Transforming your space begins at our place. Give FASTSIGNS a call to help you Make Your Statement!