Because of their proven results, building signage is a common, if not required, part of doing business. That means businesses must get creative if they'd like to stand out from the rest or make a lasting impression. Here are four unique outdoor building signs that do more than simply show you the front door.
1. Hard Rock Café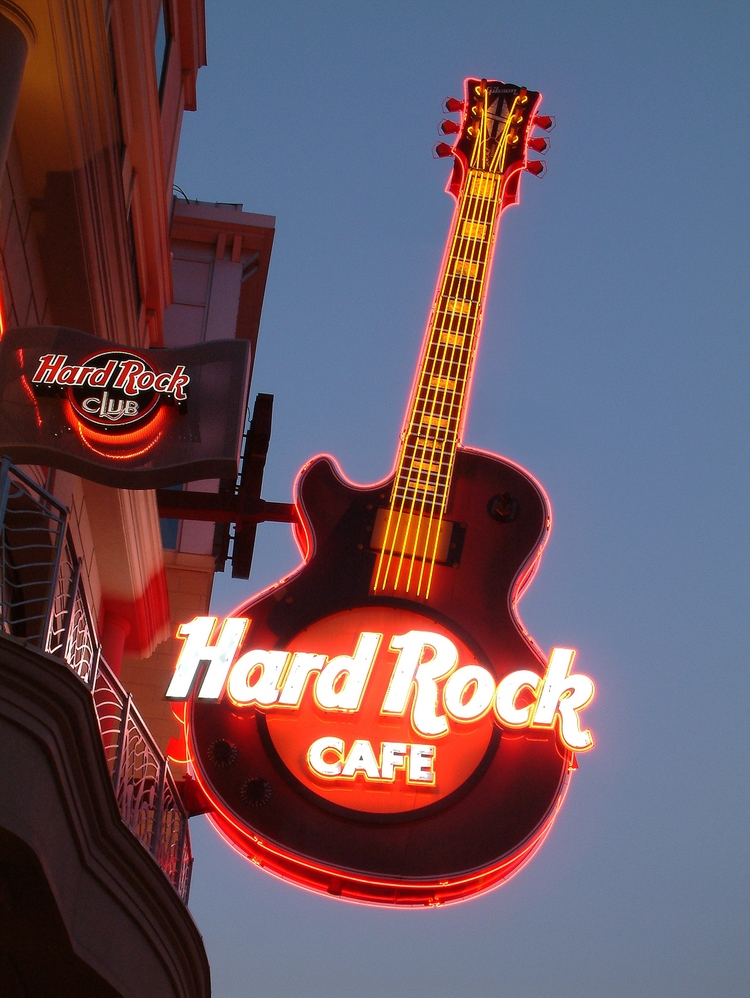 Photo credit: Niagara Falls Public Library
As if the iconic tourist attraction needed more attention, the Hard Rock Café uses a flashy replica guitar to announce its presence. Extending into the street, this six-string building sign is big enough to see from blocks away, and its lights make it even more effective at night. Of course, not every business has the budget to attach a white-hot, electric guitar to its building, but the Hard Rock Café deserves credit for making an unforgettable outdoor sign.
2. UA Local 370, Flint, Michigan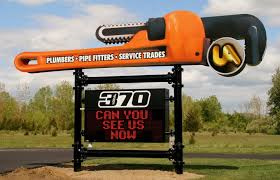 The union plumbers and pipefitters of Flint, Mich., decided to leave no doubt as to what their tool of choice was with this unique sign. The bright colors, in addition to the massive wrench affixed atop of their identifying numbers, make this outdoor sign impossible to miss. The accompanying digital sign also allows for customizable messaging. As you can see in this photo, the members are proud of the addition, and they should be.
3.Tip to Toe Nails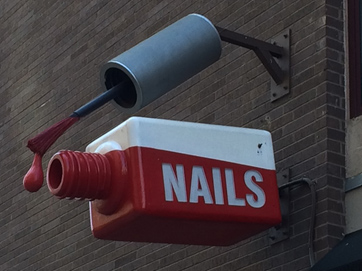 This family-owned business in Denver, Colo., is tucked away in a busy business district, but its creative outdoor business sign earns a second look from pedestrians. The sign isn't big enough to fit the business name, but it gets the point across in a creative and memorable way. The attention to detail might even make you pause as you pass under the dripping polish. This sign is a great reminder that bigger isn't always better.
4. Randy's Donuts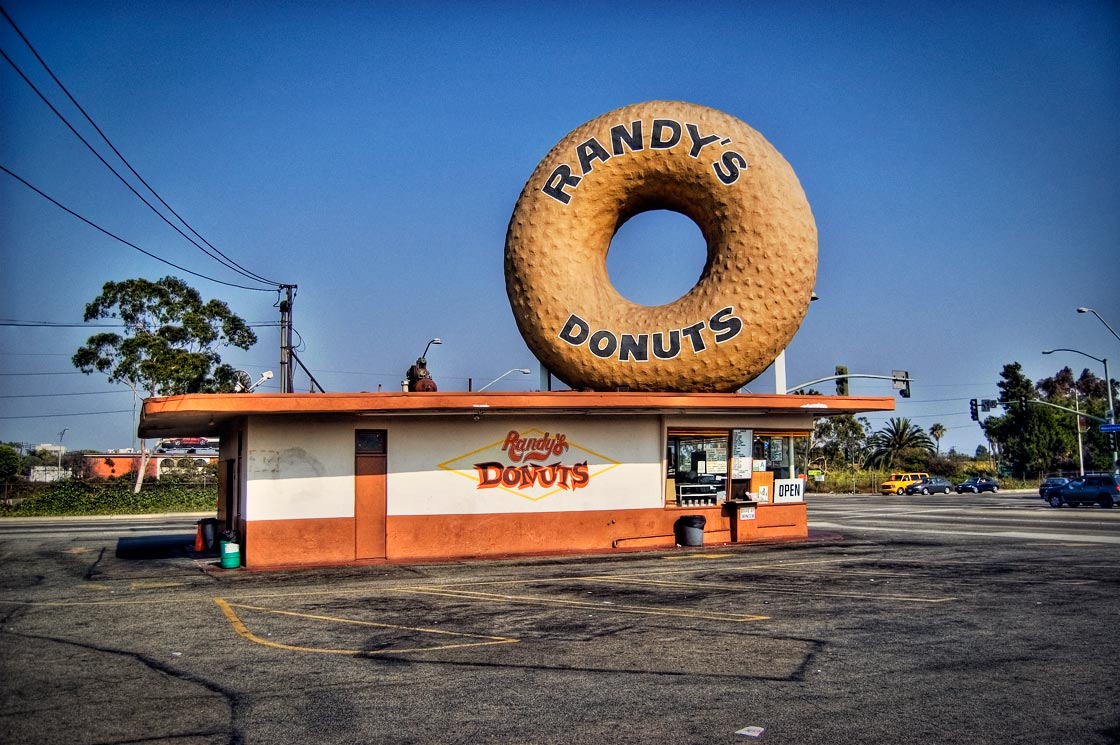 Photo credit: Amore & Vita
This tiny bakery's giant donut sign in Inglewood, Calif., is a result of a 1920s trend of businesses featuring signs resembling their most common product. When the sign was built in 1953, the owners probably didn't foresee a string of popular film appearances. But the unmistakable giant donut has been featured in at least 16 major motion pictures including "Mars Attacks!", "Californication", "Iron Man 2", "Volcano" and "Crocodile Dundee in Los Angeles". Had Randy's Donuts owners opted for a less unique sign, it's not likely the bakery would be the Southern California icon it is today.
Signs come in all shapes and sizes and work for businesses and organizations big and small. While traditional, four-corner signs are effective for some businesses, others opt for a more creative approach, designing unique signs that are both functional and memorable. Any unique signs in your area? Share them with us on our Facebook page, or tweet us @FASTSIGNS.