Countless hours of time and sweat equity go into preparing a new product or service. When the time finally comes for the unveiling, make sure the signs and graphics that represent your product or service are just as attention-worthy. Let's take a look at three examples of small businesses that found unique and eye-catching ways to shed a spotlight on their launch. 
Bear Chase Brewing Company
When five close friends decided to repurpose a homestead and property into "a destination farm brewery," their focus was on staying true to the area and the land. Bear Chasing Brewing Company worked with FASTSIGNS of Leesburg, prior to opening, and commissioned a local chainsaw artist to carve a full-size wooden bear that would serve as an unofficial mascot. Put together with a post and panel sign, this prominent entrance piece welcomes visitors and patrons, offering them a glimpse into the culture of the brewery before they even taste their first beer.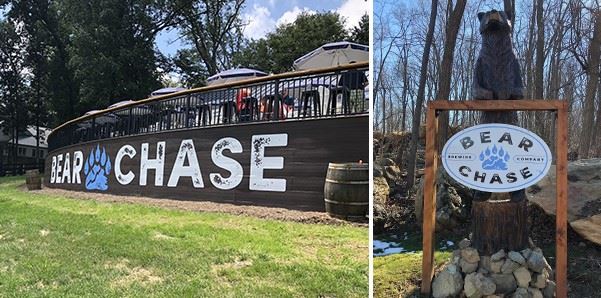 Union Process
Even large plant facilities need help getting the right attention. Union Process Water Waste Management was opening a new location and needed customers and vendors to be able to find them from the street. FASTSIGNS of Conroe created directional signs and installed larger than life versions of their branding onto their facility's containers. Visibility has increased and the exterior of the plant is aesthetically enhanced with brand-friendly graphics.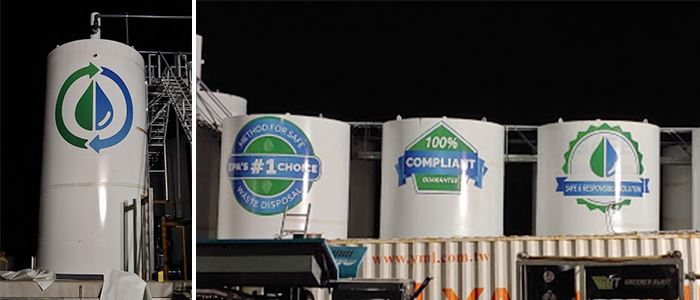 Maggie McFly's of Albany
Entering a new market, Maggie McFly's eatery was looking for signage that would help them stand out from the neighboring restaurants on each side of their building. FASTSIGNS of Saratoga Springs found a way to illuminate the translucent copper that is part of the Maggie McFly's branding. To make sure the exterior provides a memorable first impression, a 14-foot diameter illuminated ring shines on a replication of the female aviator logo and four-foot tall channel letters of the restaurant's name were mounted to the building.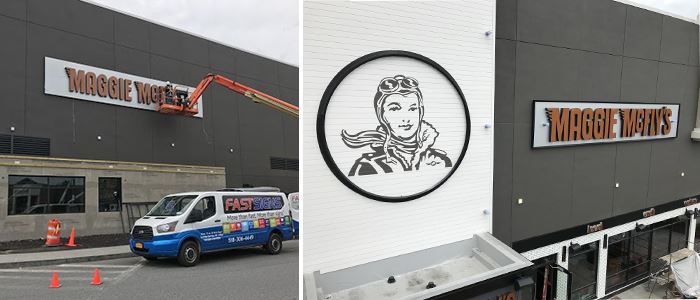 Launching a new business, product or service is often a culmination of hard work from many different parties. Make sure the signs and graphics used for your business are part of the ultimate strategy and help make a lasting impact.