Chuze Fitness chain is a growing brand with over 20 locations throughout California, Arizona and Colorado. Each center is unique in size and physical space, but to ensure brand integrity, each must be stylistically identical, including their signs, graphics and decor elements.
FASTSIGNS® of Escondido worked with Chuze to create signs and visual graphics that properly identify the fitness chain while maintaining the vibrant brand colors and interesting typeface. Those driving by can easily spot Chuze by the facility's exterior dimensional letters.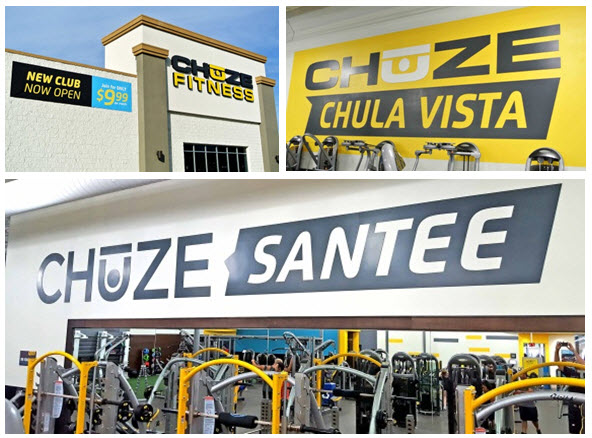 Once inside, each designated activity area is visually organized with bright vinyl lettering and wall graphics. The wall signage serves double duty as a wayfinding system that helps direct gym members to their destination. The clean, simple color pallet offers an energizing atmosphere while keeping the look of each gym consistent.

Playing on the company name, clever catch phrases are displayed throughout the facility and on custom wrapped company vehicles.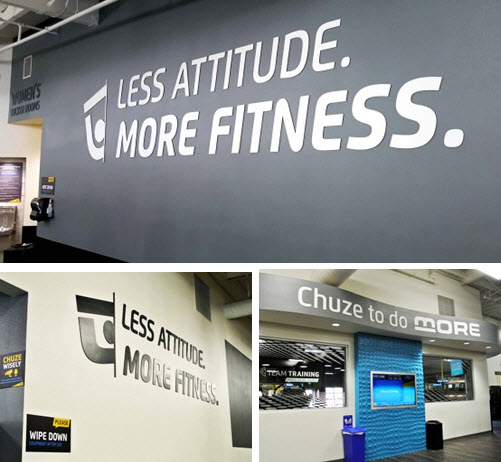 The Chuze fitness chain can continue growing with brand-friendly signs and graphics that can be scaled from location to location, regardless of its size. Chuze Fitness members can feel welcome and motivated in these fitness centers that feature bright, modern visual graphics.