Compliance and safety signs are often some of the most widely seen signs and graphics in buildings or on job sites because they are required by law. Regulatory signs warn of dangers, provide critical health-related information and communicate policies or legal requirements.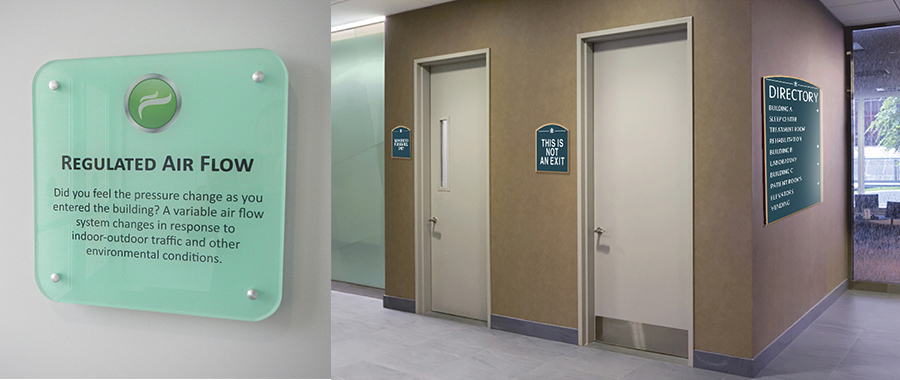 Beyond meeting the legal requirements, safety in public places and private businesses is maximized by having clear visual communication. Signs should be easy to understand by seeing just a visual or by reading a limited number of words. Beyond legal requirements, safety is made possible by having a clear understanding of your environment and knowing where potential dangers lie.
Here are 4 tips for establishing a culture of safety in and around your facility:
Some signs have very stringent design requirements; others can be modified to look more consistent with your décor and brand. Remember, however, to ensure that the safety message is not overshadowed by the branding.
Comply with laws. 

These include the Occupational Safety and Health Administration (OSHA), Americans with Disabilities Act (ADA), local municipal regulations and property management or building regulations if you are a tenant. The laws outline the type, location, and colors and messaging needed on signs to help you abide by the law, and as importantly, protect people and place.

Go beyond the expected.

In addition to required signs, add signs to remind people of ways they can stay safe by including messages on a digital sign telling employees how to enroll in the company text messaging program to get periodic safety updates. The digital sign can also play clips from safety videos, for example, educating employees on the concept of "Run, Hide or Fight". For breakrooms, consider placing instructions on appliances ("Turn coffee pot off at end of day" or "Please don't run dishwasher at night").  

Help people get where they are going safely.

Ensure people use the right routes to get to their intended destination with directional sign and maps. Move foot traffic more efficiently during emergencies with clearly marked exits and stairwells. Ease frustration for first time visitors with well-placed parking signs, safe crossing area signs and lobby directories.

Customize with your brand when you can.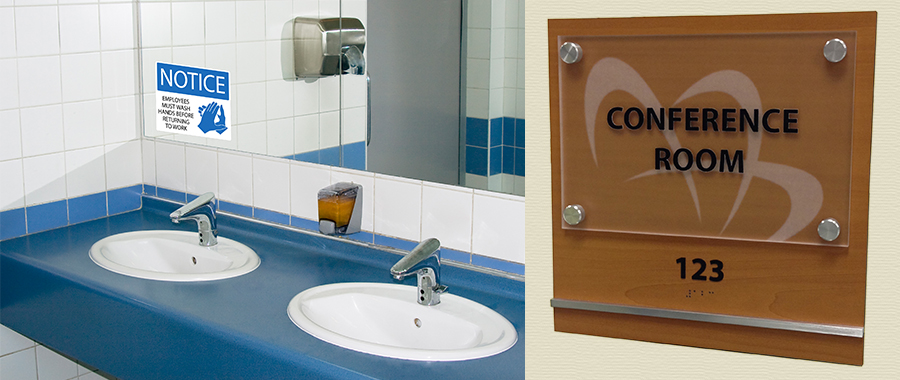 Establishing a culture of safety is beneficial to employees, customers, residents, students, attendees, patients; creating a culture of safety benefits everyone. Signs are always "on," working as a silent communicator to help your organization keep people and your property safe.