The voice comes from above. You know it can't be good news:
"Due to ongoing maintenance, flight 478 to Chicago has been delayed."
It's 4 p.m., and you're now assured of a full day spent at the airport. In the past, that meant hours of crossword puzzles and reading. But follow one traveler, and you'll find all of the ways airport signs are updating that experience.
4:08 p.m.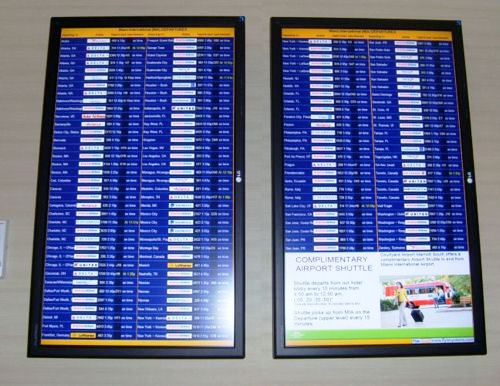 Photo credit: Hotel Online
You could look for answers at the airline desk, but that won't change the fact that your flight is delayed. So you casually stroll to the nearest flight information board, where the day's flights and airport news and information are prominently displayed.
4:15 p.m.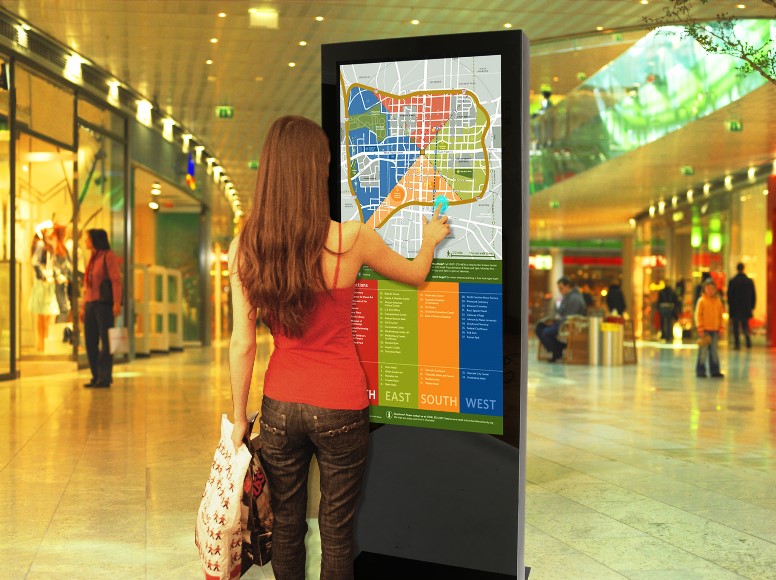 Photo credit: Juneau Business Network
It's a little early for food, so shopping it is. You're not sure exactly what you're shopping for, but you noticed a few stores on your way to the gate. So you consult the interactive airport map, which features not just gate numbers, but also directions to fancy retailers, niche popup stores and even a casino lounge.
5:58 p.m.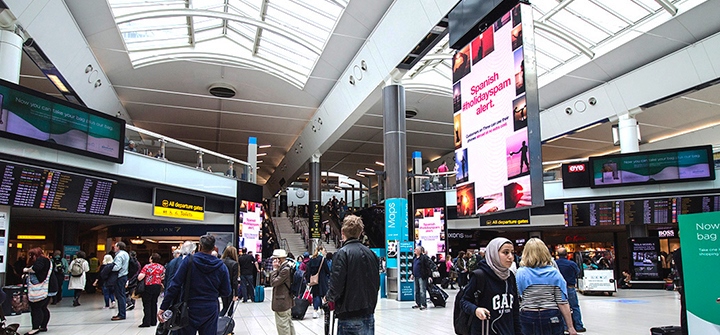 Photo credit: Eye Airports
It's time to get a meal. There are plenty of restaurant options, but it's difficult to figure out where you want to go. The lines at the familiar fast food restaurants are too long, the bar is cramped, and the lounge with the low lights is too expensive. All you want is a quality meal in comfort. That's when an advertisement flashes across a kiosk in the distance. It reads: "Quality. Comfort. Chattanooga Grill." You approach the kiosk to see the Chattanooga Grill is located in Terminal 3.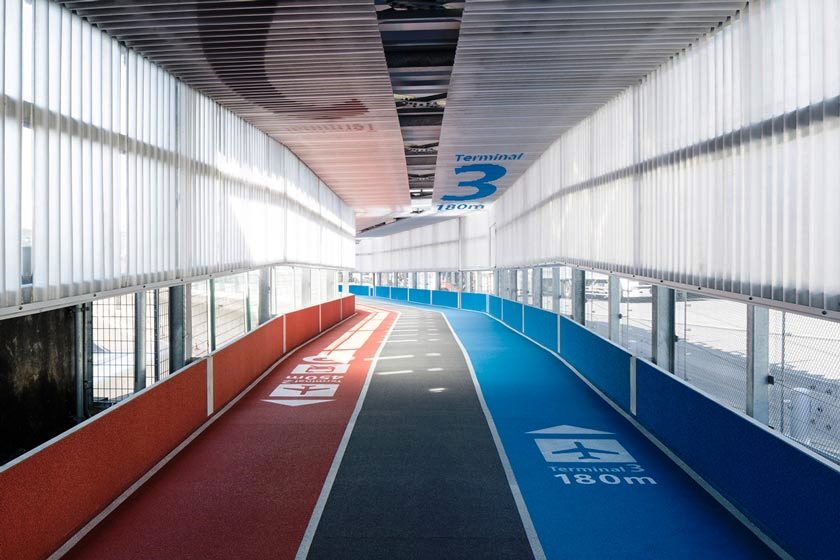 Photo credit: DMIJ
You've never been to Terminal 3. Luckily, the airport has installed wayfinding floor graphics to lead the way. Simply follow the colored lanes to your destination.
7:46 p.m.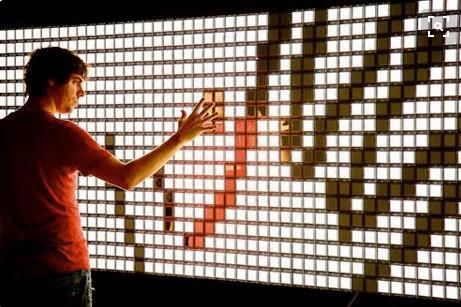 Photo credit: TreeHugger Pinterest
This is the stretch run. You've almost made it to boarding. As you walk briskly toward your gate, a brightly colored wall catches the corner of your eye. You stop, and walk again. The wall changes colors again. You've been in the airport for a long time, but you know you aren't just seeing things. You wave your arm, and the massive display follows your direction. Soon, other travelers are joining in, creating an interactive work of art on an LED screen. This is much better than a crossword puzzle.
8:20 p.m.
It's almost time to board. Congratulations! You made it!
Airports don't have to be stressful or unpleasant. They can be places to explore and have fun, and signs at airports can help guide the way. With interactive features, real-time information and creative wayfinding solutions, airports signs are making the airport experience stress-free, entertaining and valuable for both travelers and businesses. Contact FASTSIGNS today to see how airport signs can create a whole new atmosphere around air travel!
Related Articles
Flying High: How Interior Design Revitalized Airport Wayfinding
Creating a Destination for Relaxation Using Visual Graphics in Busy Airports
Teach Your Kids the Basics of Travel Wayfinding
Resources
http://www.denverpost.com/2014/12/16/interactive-wall-at-denver-international-airport-set-to-wow-travelers/