From the moment people arrive on your property until the moment they depart, wayfinding signs and visual graphics help create a more productive, organized environment and get people where they want to go.
From event execution to mobile app design to marketing messaging, businesses and organizations carefully craft their customer experience to deliver on their brand promise. Extend the experience to cover the actual location of your facility or business with good wayfinding signage to start and end the visit on a high note. When it comes to your facility's wayfinding signage, find a balance between function and aesthetics to enhance your brand experience.
1. Choose Materials that Blend With and Extend Your Branding
When planning the wayfinding signs and graphics you will use in your building or facility, design each as an extension of your branding. Is your brand culture environmentally conscious? Consider using organic materials for signs, like reclaimed wood. Is your brand personality minimalistic and modern? Incorporate clear acrylic panels for directories and brushed aluminum for sign accents. Just as you select specific fonts, colors and imagery for your brand, be intentional with the materials and elements you choose for your wayfinding signage.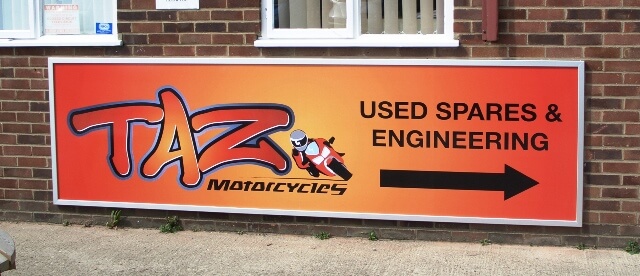 2. Communicate and Design Around Your Brand Personality
Take advantage of the time someone spends in your location as an opportunity to further communicate your brand personality. Point the way down different halls with specific colors from the brand palette to denote departments or functions. When labeling conference rooms, break areas and offices, think beyond the norm by assigning brand-inspired names and phrases. For example, a hotel located in Denver, Colorado could use the names of native trees for each floor or suite. A daycares or children's hospital could label rooms with the names of different animals or nursery rhyme characters.

3. Get Creative with the Physical Space You Have
Use your physical surroundings when designing your wayfinding signs to provide a subtle brand experience. Does your building have a number of blank walls? Use bold wall graphics or murals that extend branding while directing people where they need to go. If your building has minimal physical space for installing static signs, place a digital kiosk in a corner that can point where to go and even map out turn-by-turn instructions for confusing spaces. From the floor to the ceiling, visual graphics can be incorporated into the architecture and layout of your space to maximize wayfinding.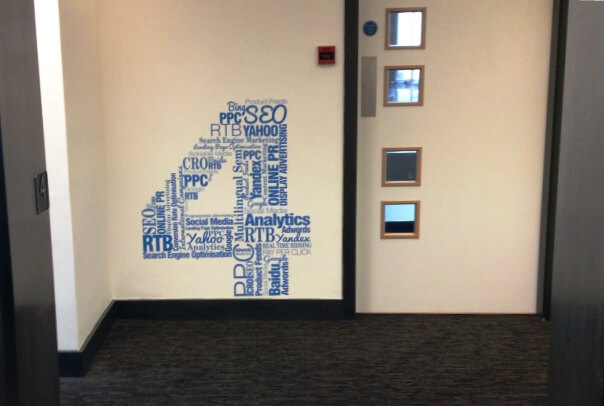 Incorporating your wayfinding signs and visual graphics into the décor and scheme of your building provides a seamless user experience. Whether a corporate setting, a retail boutique or a hospital, ensure that your wayfinding systems contribute to making it a brand experience you have worked to cultivate. By blending your brand personality into the signs that guide visitors around your facility, you offer additional brand interactions and help people get where they are going.
For more ideas on how you can connect branding, decor and wayfinding for your organization, listen to this podcast: http://bit.ly/2sa4N4U.