Are you responsible for the marketing of a brand or business? Then you're no stranger to the many tools available in the marketing toolbox. Some tools are "buzzy", like influencer and word-of-mouth-marketing, and the ever-growing conversation about Generative AI. Yet, the foundational principles of good marketing still remain, and tools like custom signs and visual solutions continue to heavily influence consumers every day.
With continued conversation around the uncertainties of the economy and recession, business owners are increasingly seeking cost-effective options to remain at the forefront of consumers' minds. When it comes to attracting customers, signs have been--and remain--one of the most effective marketing tools available.
Signs Generate Interest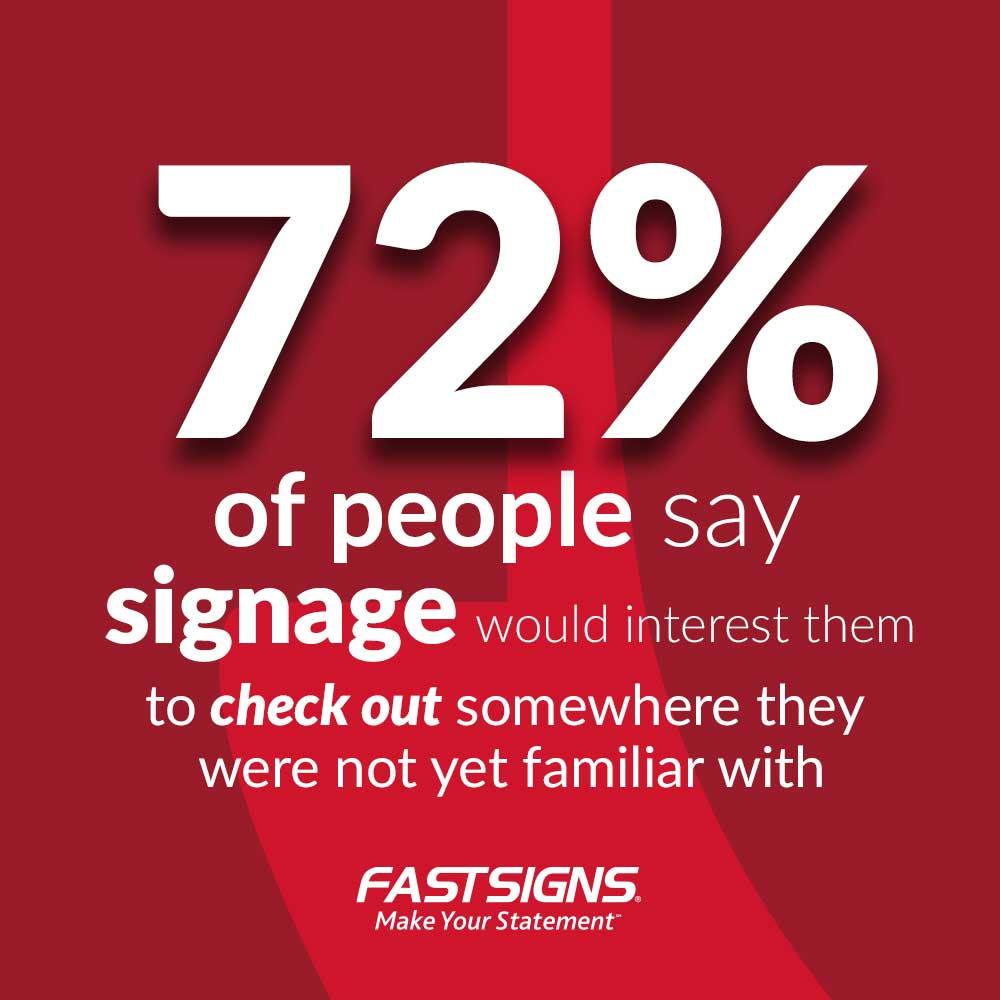 When people in a national poll* were asked how well-designed signage makes them feel, the #1 answer they chose was "interested." 72% said signage would interest them to check out a place with which they were not yet familiar. Visual solutions, like signs and graphics, offer such great potential to businesses who want to acquire new customers. Every business wants to acquire new customers, but are owners, operators and marketers making sure they have the right sign strategies in place?
How people find signage motivating is "interesting" (pun intended), and what's even more insightful is that the research reveals that people are equally as interested in scoping out a place because of signs.
Eye-Catching Signs Motivate
You've probably read and heard about word-of-mouth marketing rising as a popular, effective tactic that's been growing over the past twenty years, but you may never have thought that signs rank right up there with the potential to motivate behavior. In fact, those polled said that eye-catching signage is as likely (47%) to make them want to check out a new place as a recommendation from family and friends (49%). While visual solutions are a simple and cost-effective way to elevate visibility, they actually have the added power to generate interest in a way that's equally as valuable and efficient as word-of-mouth marketing activities.
Stand Out with Signs
"Signs become part of the landscape over time and always need to be refreshed," said Shane Beard, who owns FASTSIGNS® of San Diego - Mira Mesa. "It's a reflection of your business."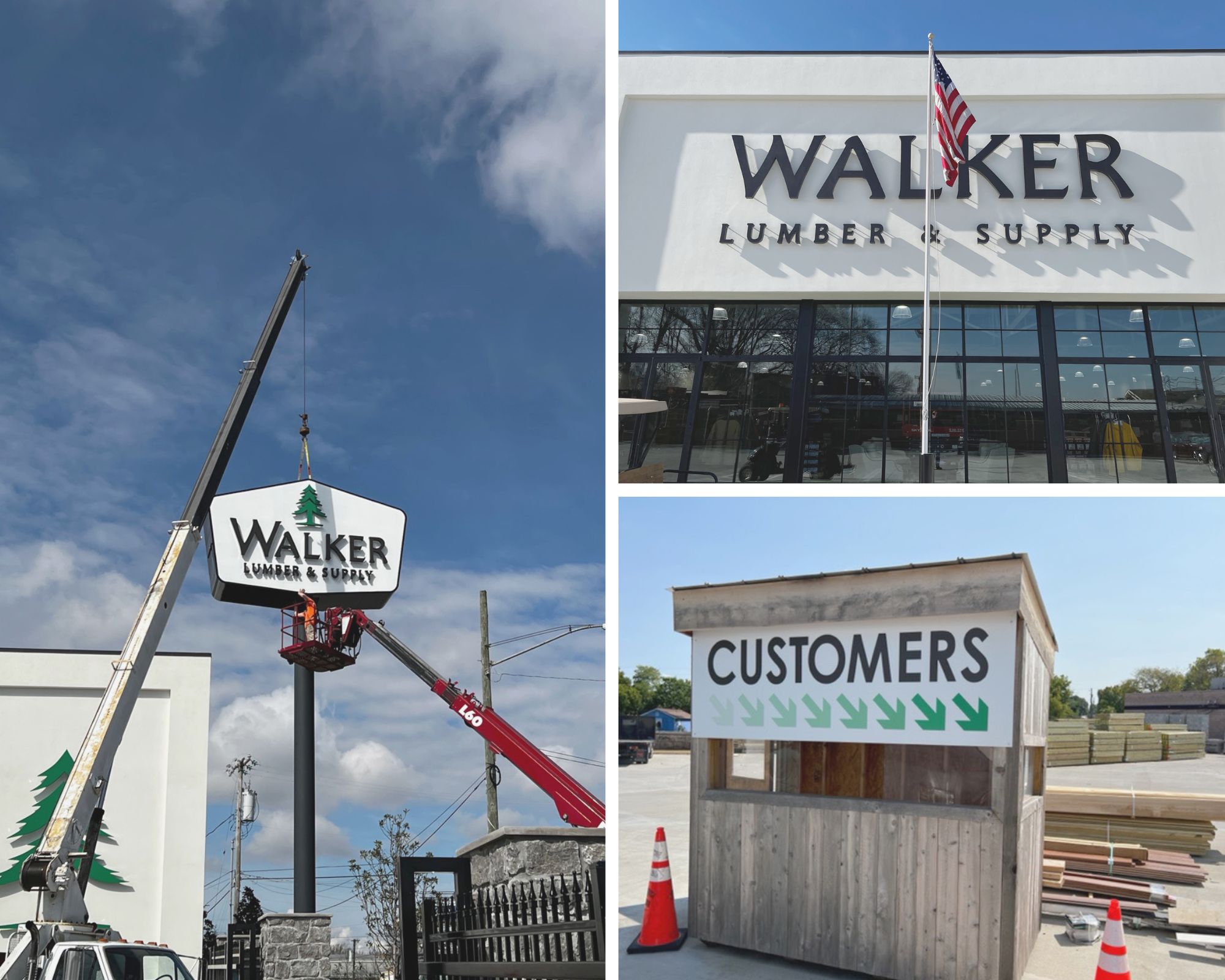 Just like doing spring landscaping or adding a new coat of paint on your house, refreshing your graphics and visuals is one way to ensure your business continues to put its best foot forward. Often, small updates or refreshes are a classic tool marketers activate to signal a change, or get people to re-evaluate, and take notice.
One way to turn heads is to incorporate motion. From feather flags to digital signs - people inherently gravitate toward things that catch their attention. Shane advises swapping out temporary signs in front of your business or moving your company vehicle to attract new eyeballs.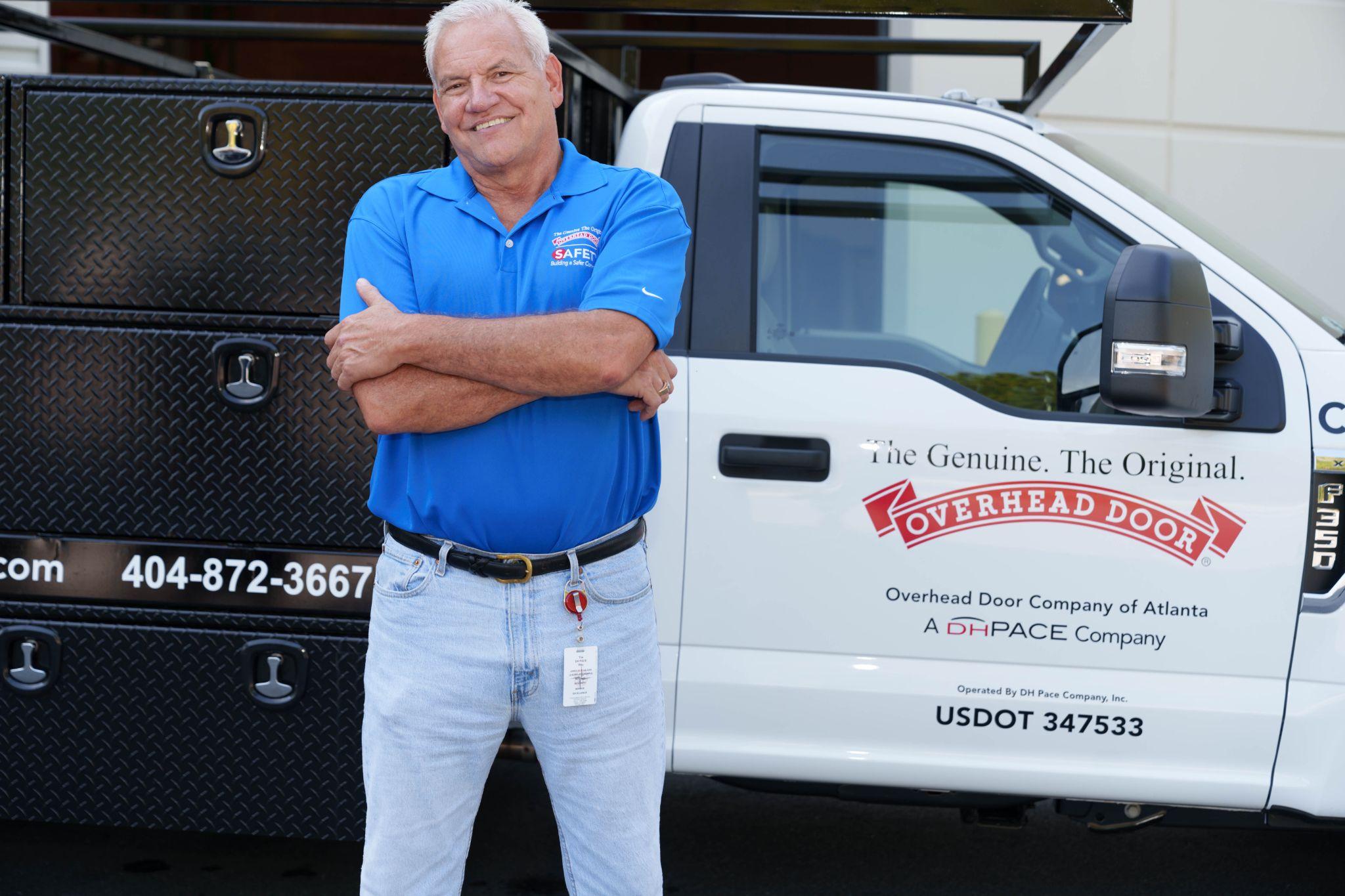 "For a sign to be successful, it's intuitive that you look. Some signs catch your eyes and some don't. The quality and vivid nature of a sign has incredible impact," shared Mike Smith, franchisee at FASTSIGNS of Hilliard, Ohio, formerly a VP in Marketing and a college professor for advertising.
Vehicle graphics are also another way to generate thousands more impressions for your brand, making this a smart marketing tool to drive your business forward. Mark Smith, who came from a background in ad agencies and sales, now owns FASTSIGNS of Salem, OR. A local car dealership he works with is an example of the type of businesses that firmly believe in marketing and investing in signs, and they are outpacing their competitors as a result of smart, updated visual solutions. Marketers always love having a competitive advantage.
Custom Visuals Create Competitive Advantage
In a time of economic uncertainty, it's common for businesses to hunker down to drive efficiencies. Don't minimize the role that custom signs and visual solutions can play in creating cost-efficient, competitive advantages for business owners, brand managers and marketers.
Call the experts at FASTSIGNS to help you explore the possibilities for your own marketing tool kit.
*National Opinion Poll of Adults 18+ conducted by FASTSIGNS