Amidst an ongoing and unpredictable pandemic, everything in our day-to-day lives has shifted—from the way we play and shop to the way we work and live. Students, teachers and staff have begun returning to school buildings around the world and their safety is more important than ever. Schools and classrooms will look much different than before with safety measures put in place, but that doesn't mean there isn't room for creativity and a little fun. Take a look at our checklist for an outline of back to school signs and graphics your facility needs to get this new, although unusual, school year off to the right start.
Parents and caregivers pull their vehicles up to the school entrance area. A quick "I love you--don't forget to put your mask on!" is heard as students begin clambering to get inside. Outdoor school signs line the main road, reminding those driving to stay in their cars when dropping off their kids before swiftly directing them to the most efficient route to exit the campus.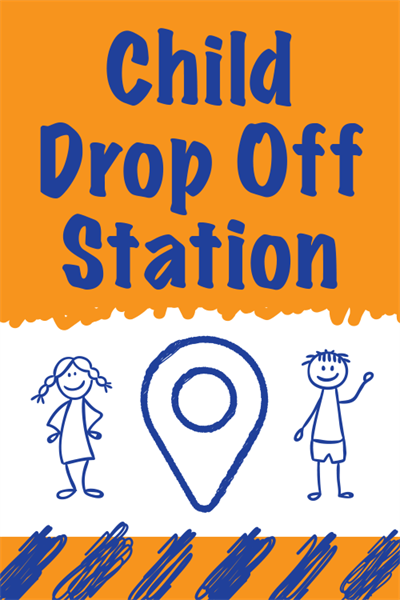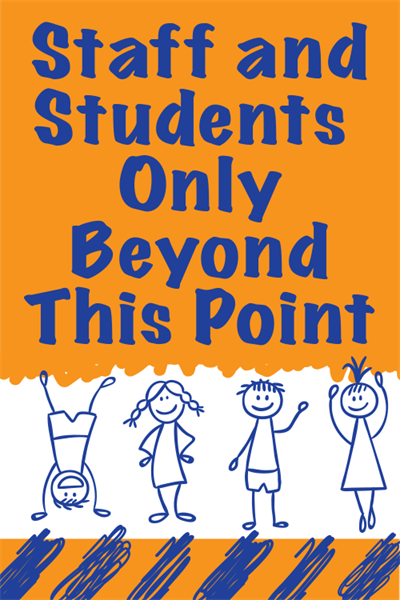 Approaching the front doors, colorful school banners hang from the building and exclaim, "Welcome Back to School." Just prior to stepping inside, door graphics alert students that staff will be checking their temperature upon entering. After a quick scan, students and visitors enter the building and are greeted with a banner stand that shows a photo of the school mascot sporting a mask, reminding all that face coverings are required while inside.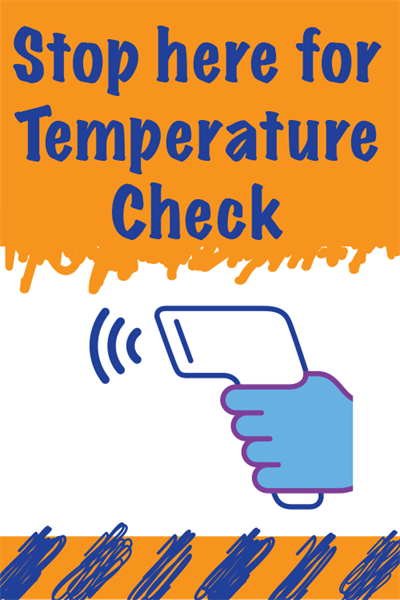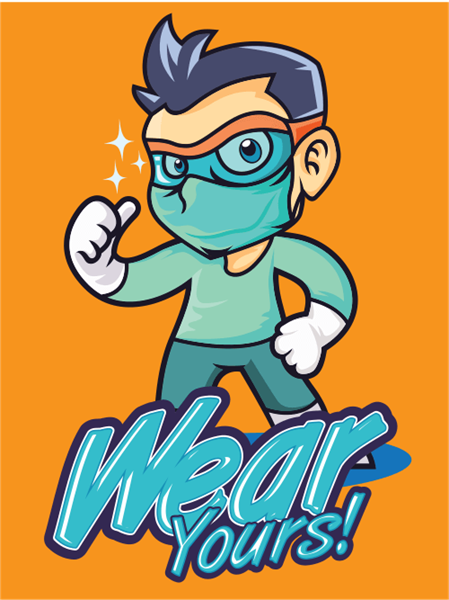 Floor graphics direct traffic by guiding feet safely where they need to go. From paw prints to horse hooves, incorporating the school mascot into these wayfinding graphics is a fun way to keep students engaged. Alternating colors help denote one-way traffic for specific hallways or areas.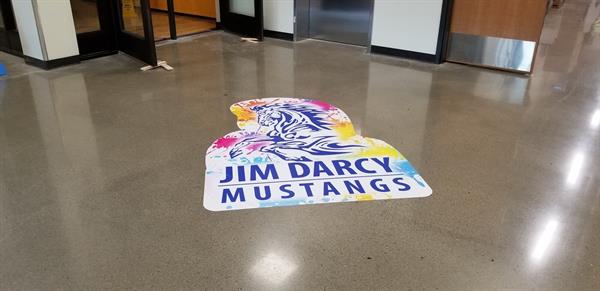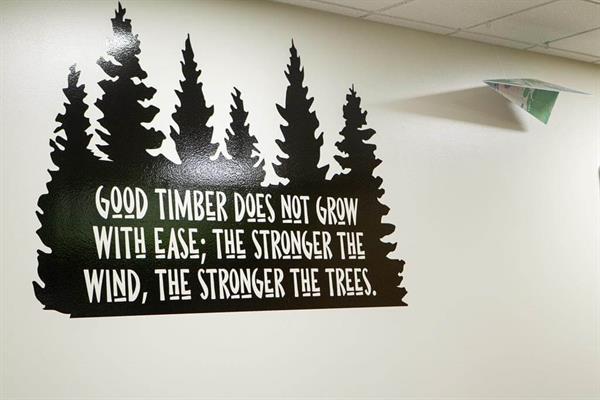 As students make their way through the school, the many classroom doors and rows of lockers they pass are transformed with vinyl wraps. The designs provide a whimsical backdrop of forests and storybook characters, flags of the world and more. Each grade level incorporates graphics in their halls that correspond with their theme and also serve as a subtle wayfinding visual. Blending imagination with reality, hand sanitizer stations are placed throughout these murals and scenes to encourage frequent use in passersby.
Once inside their classrooms, desks with clear partitions are spread apart from one another more than in years past. Each student quickly recognizes their names written at the top of each desk partition in dry erase ink. These aren't just any desks. The removable graphics on them have transformed them into underwater submarines, space-exploring rocket ships and speeding race cars. 
When it is time for a restroom break, posters and mirror decals prompt students and teachers to wash their hands thoroughly. To provide an easy-to-remember example for younger kids, the tune of "Row, Row Your Boat," can be updated with COVID-19 lyrics. They can sign along while washing their hands for at least 20 seconds, as recommended by the CDC.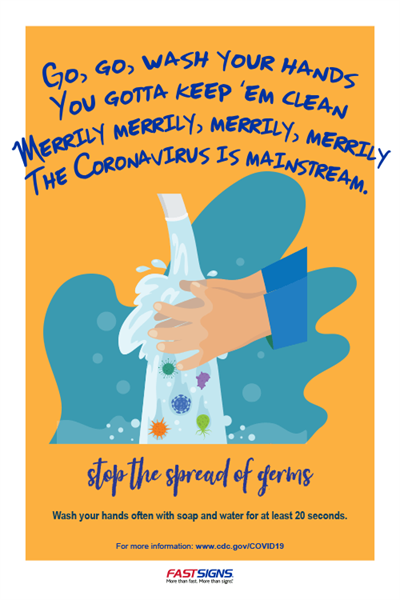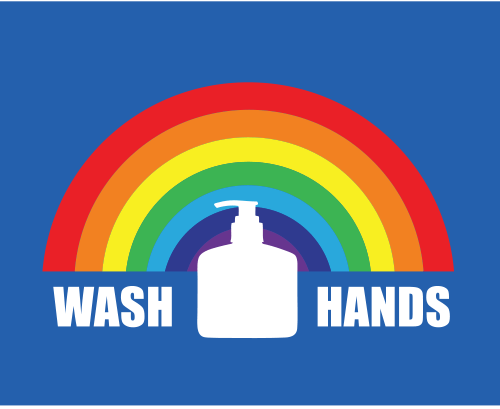 During lunchtime, the cafeteria looks different as students are spaced out from one another and partitions are placed between each seat. Yet, each table is brightened with wipeable vinyl that offers fun images and quotes. Walls and tables have new panels installed that turn porous finishes into easier-to-disinfect surfaces. 
When the day nears an end and students depart the school building, cleaning staff begin their end-of-day disinfecting routine. To keep parents, teachers and visitors informed, cleaning schedules and procedures are posted near the office and lobby area. 
Knowing things often change at a moment's notice, especially during a pandemic, school digital signs are a necessity. Digital signs and kiosks double as an all-knowing staff member, helping to keep caregivers, students and staff informed of the most up-to-date information, while  complementing online communications. An LED monument sign near the main entrance and exit relay important reminders during drop off and pick up.
Even during uncertain times, schools help provide structure and a sense of routine. While there is nothing routine about what teachers, staff, students and parents are facing this school year, we can still work to provide an enriching environment for learning while keeping safety a top priority. For help with back to school safety signage and more, take a look at our School and University Germ Prevention and Health & Safety Sign Packages guide.