Perhaps you're a food truck owner or maybe just a food truck connoisseur. Either way, there is no shortage of new and interesting competition popping up in this market. What about your food truck (or your favorite food truck) makes it stand out from the pack? Is it the delicious food and friendly owners? What drew you in at first glance? What made you think "hmm, maybe I should try that"? Most likely, it was the visual design and graphics of the truck that caught your eye. Combining the unique brand and concept of your food truck business with visual graphics can call attention and action to your products.
The Smash Shack food truck located in Greenville, NC catches the eyes of potential customers with a minimalistic approach. The white-wood paneling reflects their brand personality. Their dimensional logo is highlighted by backlighting, complemented by the vintage feel of the neon.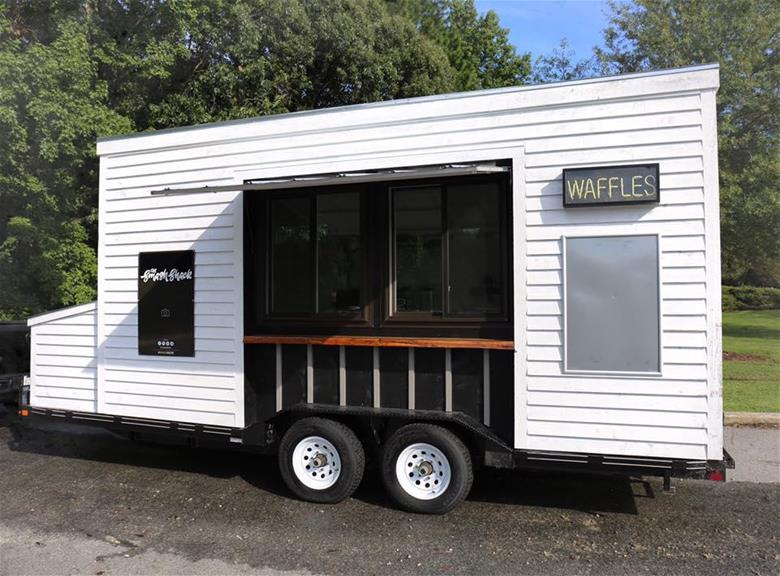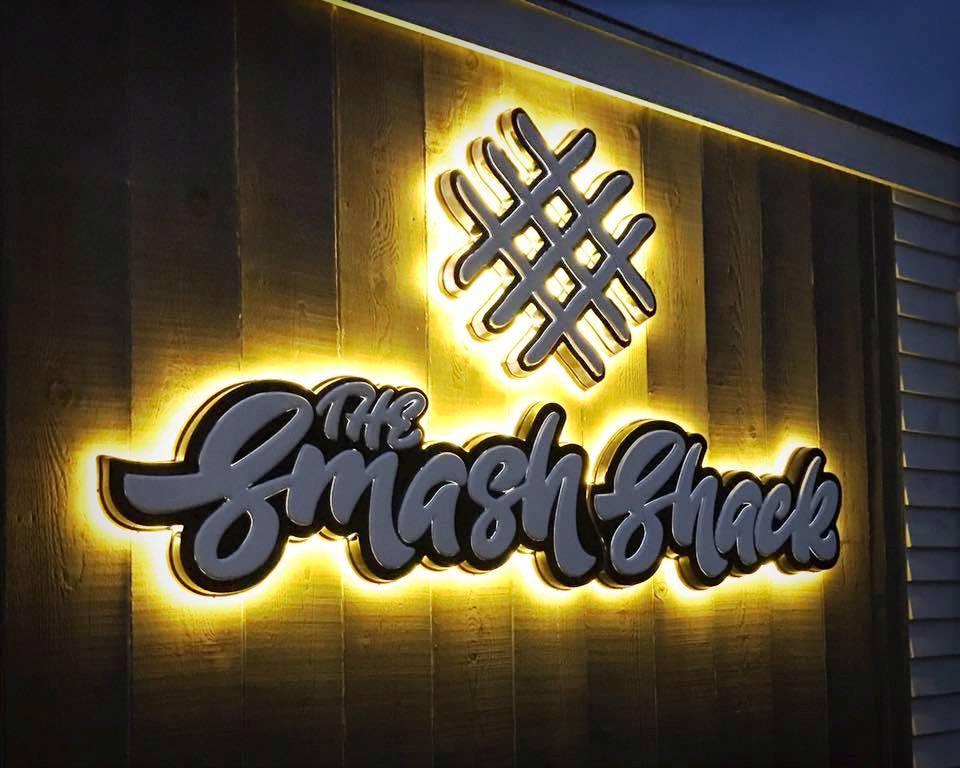 JJ's Barbeque took a different approach by using a vehicle wrap to highlight their brand and logo. The vinyl gives the truck trailer a wood-like appearance and mirrors the rustic feel of their brand. The trailer wrap features a seemingly blank menu. This area of blank canvas allows them to change the menu to suit changing events, seasons and special promotions from day to day.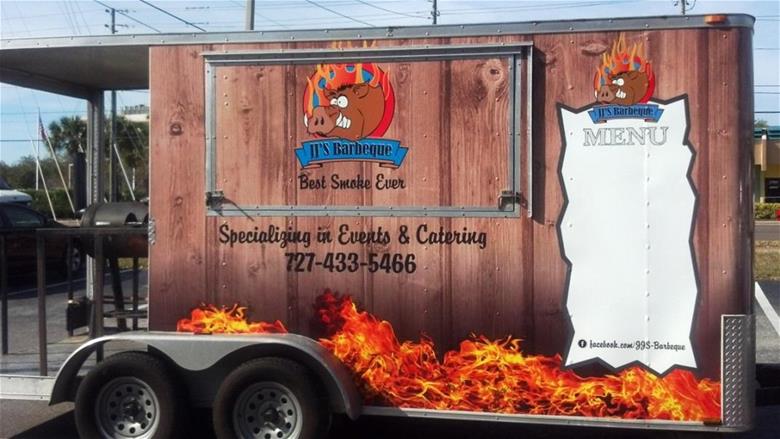 Whether that's in transit to your next event or in a food truck yard surrounded by other businesses, your truck or trailer is a mobile marketing tool that speaks to consumers 24/7. Take this opportunity to reflect your brand and make a memorable first impression.