Make sure prospects and customers are remembering your name and as importantly, the products and services you provide. To keep your brand top-of-mind use a full visual marketing strategy that attracts, informs and influences purchase.
Attract
Outside of your business locations, get attention with banners, flags, sidewalk signs and concrete graphics that lead people to the entrance. Then, window and door graphics can help draw them inside.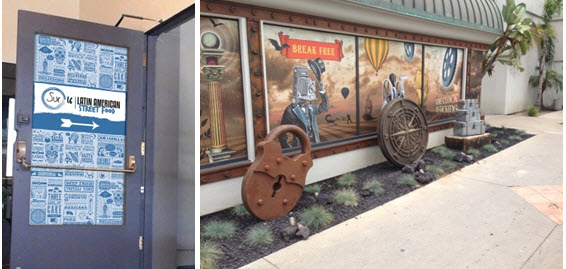 Inform
Provide information on product features, benefits and pricing using creative displays, banner stands, counter cards, digital signs, fliers and more. Have employees wear matching, branded shirts to help identify who can offer assistance and answer any questions.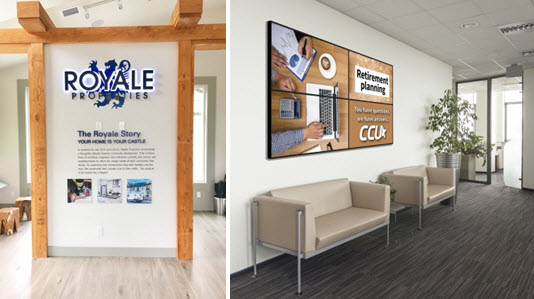 Influence
All previously mentioned signage has led the prospect or customer along the journey of influence while attracting and informing them. For additional opportunities to influence, incorporate Point of Purchase signs and wall graphics.
Sixty-five percent of the population are visual learners, which means using a picture is an effective visual communication strategy. Showcase an image that connects a customer's emotions with your product. If your business sells flowers, an image of a husband presenting flowers to his wife is more powerful than a catchy slogan. If you manufacture a product, show it in use solving a user's problem.