If you want tips for deciding between a QR code and augmented reality, it's all about understanding the technology. QR codes have existed for about 20 years and have gained popularity in the past five years while augmented reality is a relative newcomer. Both technologies accomplish the same goal of bridging the gap between digital and print media to eliminate the need of remembering or typing long web URLs.
Let's take a closer look at these technologies for the best user experience.  
What is a QR code?
A QR code is a 2D barcode that users can scan with a free app. Once scanned, the code brings you to some type of web content (video, coupon, registration form, website etc.) or triggers an action such as saving a virtual business card. The codes can be easily created online in a matter of seconds and require nothing more than a URL to link up and use for mobile marketing. The key to success here is having mobile friendly content to help avoid a frustrating user experience.
QR codes: pros and cons
QR codes are simple to use, easy to create and are widely recognized. QR code apps can scan any QR code. Disadvantages of QR codes are that they are considered unattractive and not everyone wants to download an app to scan the code. This technology also has limited tracking capabilities (number of scans, location and phone carrier). QR codes can be used on posters, flyers, banners and other signs.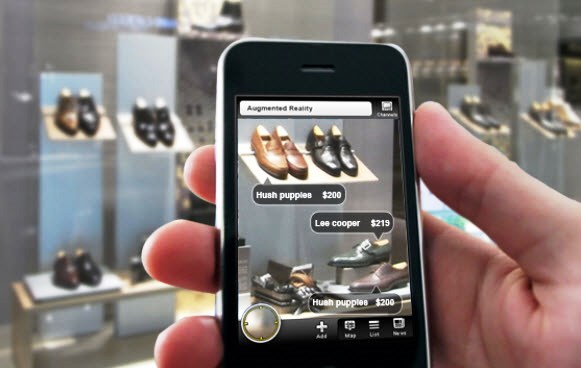 What is augmented reality?
In the most basic form, the augmented reality experience is about the same as scanning a QR code. You really have to leverage your creativity and design skills to realize the potential of augmented reality.
Augmented reality provides a digitally enhanced view of the real world with layers of 2D video or 3D animated content. Think about the movie "Who Framed Roger Rabbit." You see the animated characters placed within the real world. The experience can be similar when a designer uses certain triggers in the real world such as architecture or a logo and utilizes an augmented reality program like Layar to link that with an experience like a 3D product placed in front of the building or sitting on the logo.
Augmented reality: pros and cons
The positive impact of augmented reality is the "wow factor" when the experience is well-designed. Augmented reality allows integration of 3D designs and immersion into reality. This technology provides the ability to solve complex challenges such as finding a car in crowded parking lot. The cons for augmented reality include that it's challenging to create advanced experiences. Apps are specific to each design. In other words, if the designer uses Layar to create the experience, then the end user must download the app since there is no generic augmented reality app or scanner. And, augmented reality is not as widely known.
Let's look at the experience of using these technologies.
Point a user to video
Both QR codes and augmented reality can help people navigate to a video. Augmented reality works best for scanning printed signs and bringing a graphic or still image to life, while QR codes offer the experience of scanning a barcode.
Promote a product
Simply scan a QR code to instantly see product specifications and a video. With augmented reality, users can scan a poster or print ad and interact with a video or a 3D product. This is ideal for scalable products and "wow factor."
Bring user to guide or manual
QR codes make it simple to scan a code and quickly access a website with the form or PDF manual. For augmented reality, it works similar to a video. The guide will sit on top of the code or diagram you scanned and may be sensitive to movement.
Bring user to mobile friendly website
To point users to a form, product info, coupon, etc., the clear technology winner is a QR code. Simply scan the code to access a website with relevant content. Augmented reality works in the same fashion as a video and the website might appear as a link or sit on top of the item scanned.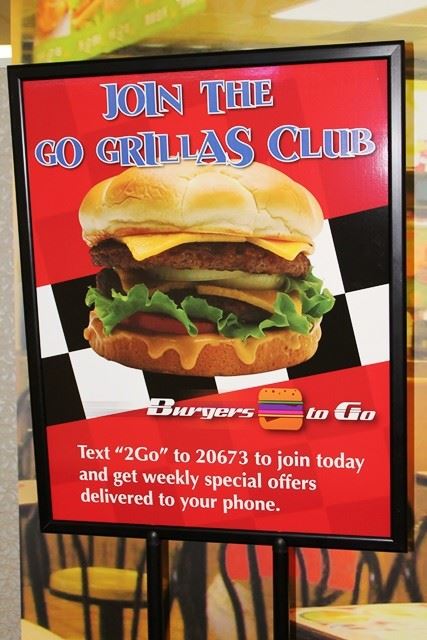 Execute an interactive marketing campaign
QR codes can bring a user to a questionnaire or be used to find clues or answers to win a prize. The preferred method is augmented reality since marketers can take an ordinary movie poster and show a character from the film tearing through the paper in 3D.
QR codes are still a great no-nonsense way to connect users to digital content. However, augmented reality really shines when you are looking to execute a memorable marketing experience or a present the scale and dimension of a product. The most important lesson here is to put yourself in the shoes of your end user and choose the technology that creates the least barriers and meets your objective.
Resources:
https://www.fastsigns.com/LearningCenter/QR-Code