'Tis the season to be inspired and also evaluate your company or organization's signs and visual graphics needs. In true holiday fashion, we have crafted the 12 Days of Signs and Visual Graphics to inspire you to incorporate the following branded products into your marketing efforts. Join us daily during the 12 (Business) Days of Signs and Visual Graphics as we add new representations to this blog to highlight ideal solutions. With the new year just around the corner, it's the perfect time to start designing your 2019 branding and visual communications plan.
Day 1: Monument Signs
First impressions are important and only happen once. Make sure your monument signs are making the right one. From the moment guests arrive, to the moment they leave, use monument signs as the bookends to a fully positive experience.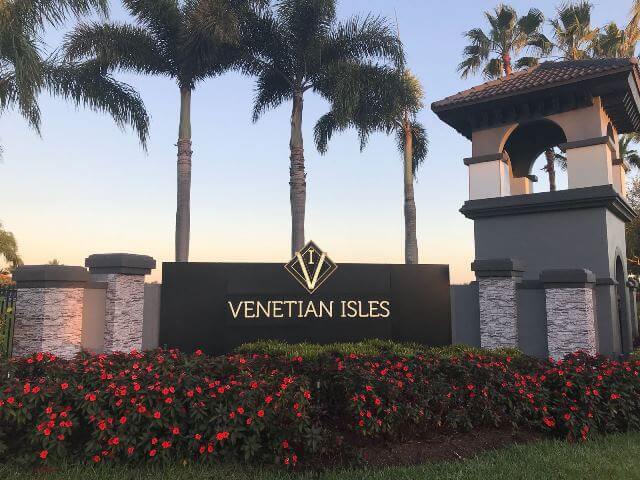 Day 2: Wall Graphics
Create an atmosphere with wall graphics. This component adds a fully-immersive branded touch. By using strategic colors and images, you can positively affect the way clients or customers feel in your space. With wall graphics, you will make an impression that lasts.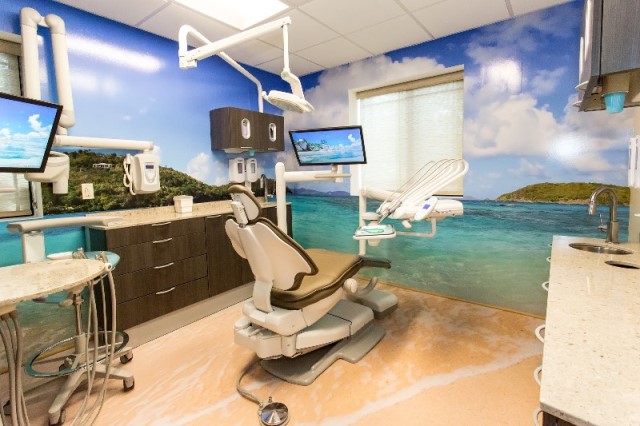 Day 3: Column Wrap
Make use of occupied space with column wraps. This type of solution can inform event attendees, assist with wayfinding efforts or act as an advertising option. Use column wraps to contribute to a seamless and positive experience for all. Become efficient and sustainable by turning an existing structure into a visual branding tool.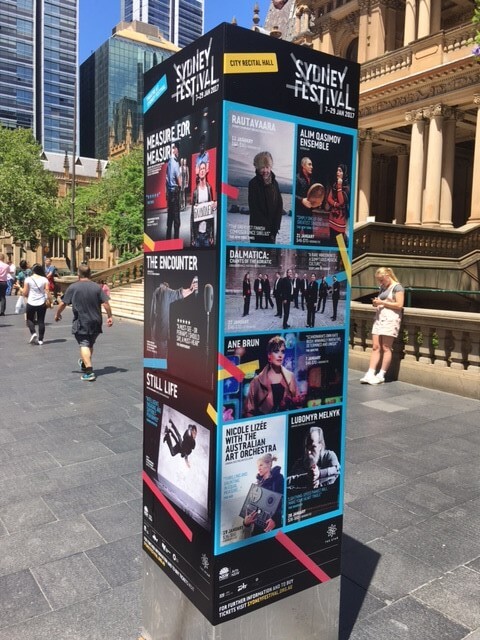 Day 4: A-Frame
Attract traffic or direct customers with A-Frames. Bring soon-to-be customers closer to your space by engaging them, informing them or entertaining them. One small sign just might make a boost in your traffic and sales. So, consider A-frame signs in your projects and make the most of your sidewalk space.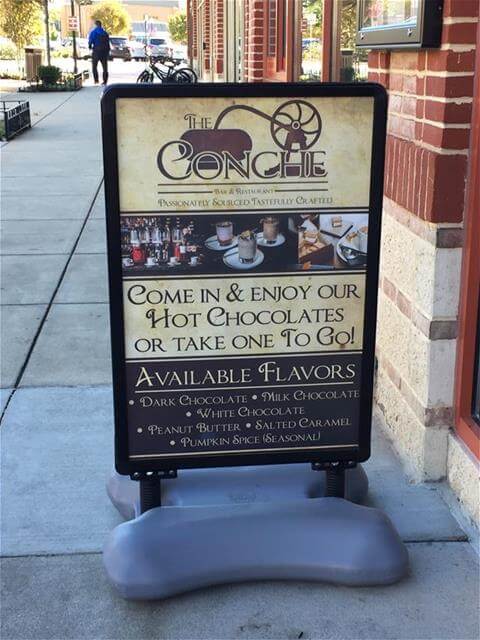 Day 5: Promotional Products
Raise brand awareness with promotional products. Bring promotional products to an event to catch attention for your product or service. You can never share too much of a good thing, and in this case, it's your branding message. Get creative and clever with what you brand to pass out at events and tradeshows. Sharing your message never looked so good!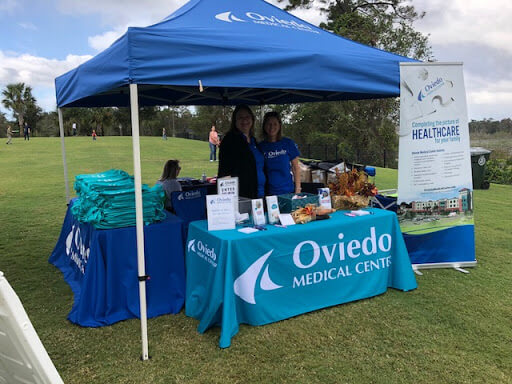 Day 6: Digital Menu Board
Easily update featured menu items as often as you'd like using digital menu boards. Make ordering simple for your customers. Not only can you share new information, you can incorporate colors, branding and a new look easily. Efficiency and clarity are ideal with this type of visual signage solution.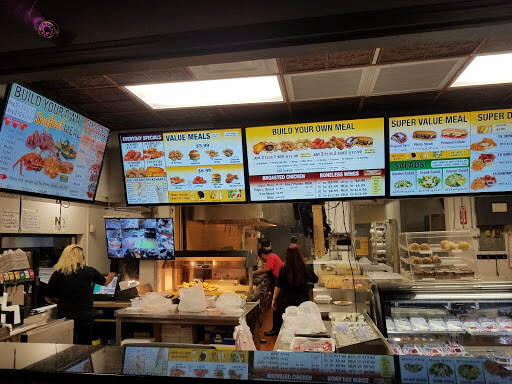 Day 7: Elevator Graphics
Make your elevators stand out with elevator graphics. Clients and visitors are instantly transported to a different place and a calmer environment. This creative touch sends the message that your establishment pays attention to everything down to the smallest details. Wrap your elevators and make an impression as soon as your clients and visitors enter the lobby.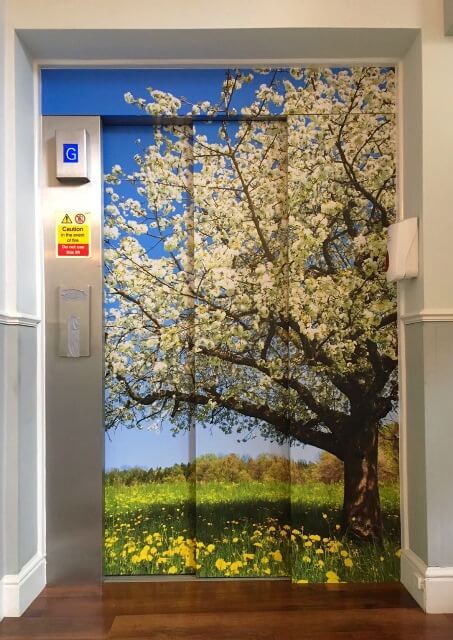 Day 8: Banner Stand
Build and break down your event booth quickly with on-the-go graphics like banner stands. This portable signage solution can stand alone or be part of a comprehensive solution that travels across the country. Banner stands are an ideal choice spanning a wide variety of industries including retail, healthcare, events and manufacturing.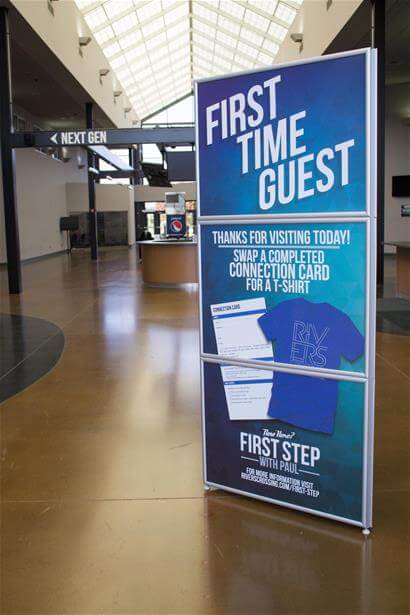 Day 9: Window Graphics
Refresh your storefront and attract customers with branded window graphics. Expand your message from the inside out for consistent branding using a larger scale element. Showcase feature products or specific services throughout the year and turn any window into valuable marketing space.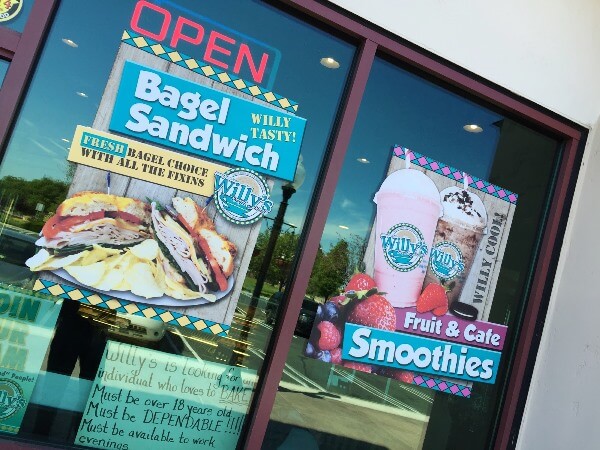 Day 10: Glass Boards
Brainstorm or keep track of patient care with glass boards. Turn windows, doors and walls into usable writing space. Revolutionize any space with glass boards as they provide an innovative approach to visual communication solutions. Glass boards are one of the most visually striking options on the market, making an impact on employees and visitors alike.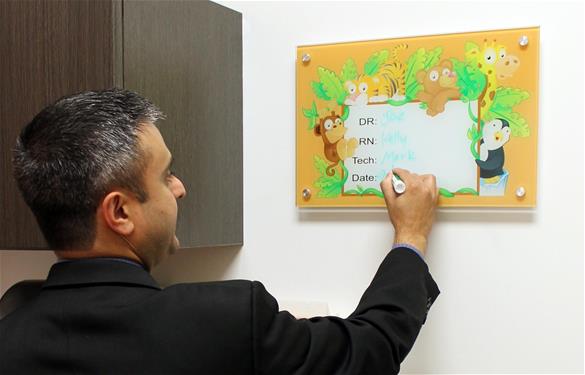 Day 11: Vehicle Wrap
Turn your vehicle into a mobile advertisement with vehicle wraps. Instead of waiting for potential patrons to find you, this enables you to take your message to the streets and out into the community. This visual branding piece adds yet another touchpoint for engagement and helps you build your brand one mile at a time.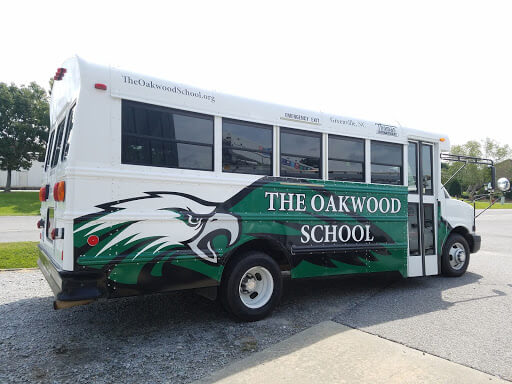 Day 12: Digital Directory
Welcome guests and share important news with digital directories. This solution provides an easy-to-update option and can be done quickly using a smartphone. Incorporate branding into visual elements and colors for a modern take on signage. By using digital directories, you communicate a progressive approach to solutions from your visual communications and beyond.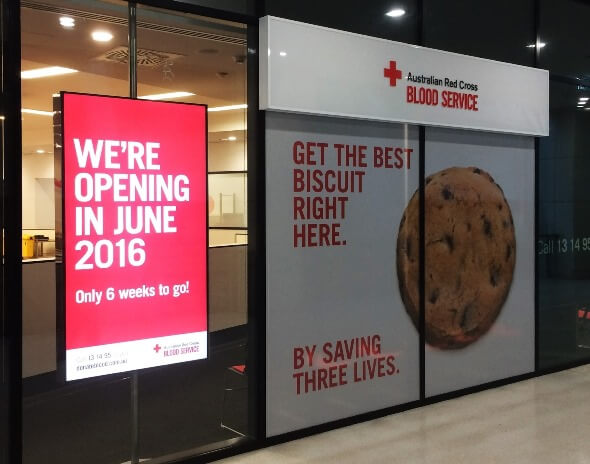 So as we wrap up 2018 with a bow on top and ring in 2019, what's your plan for the New Year? How will you incorporate what you've learned from the 12 Signs of Christmas into your next projects? It's never too late to start thinking about incorporating new ideas into your plan, and we look forward to hearing about all of the amazing comprehensive solutions FASTSIGNS centers will create in 2019.