How a FASTSIGNS Franchisee Won the Business for the World's Largest Armed Forces Day Parade
As a Navy veteran, FASTSIGNS of Torrance, California franchisee Stan Gray loves honoring the military and veterans in Torrance and he and his team get to do it regularly by participating in the city's Hometown Heroes Military Banner program.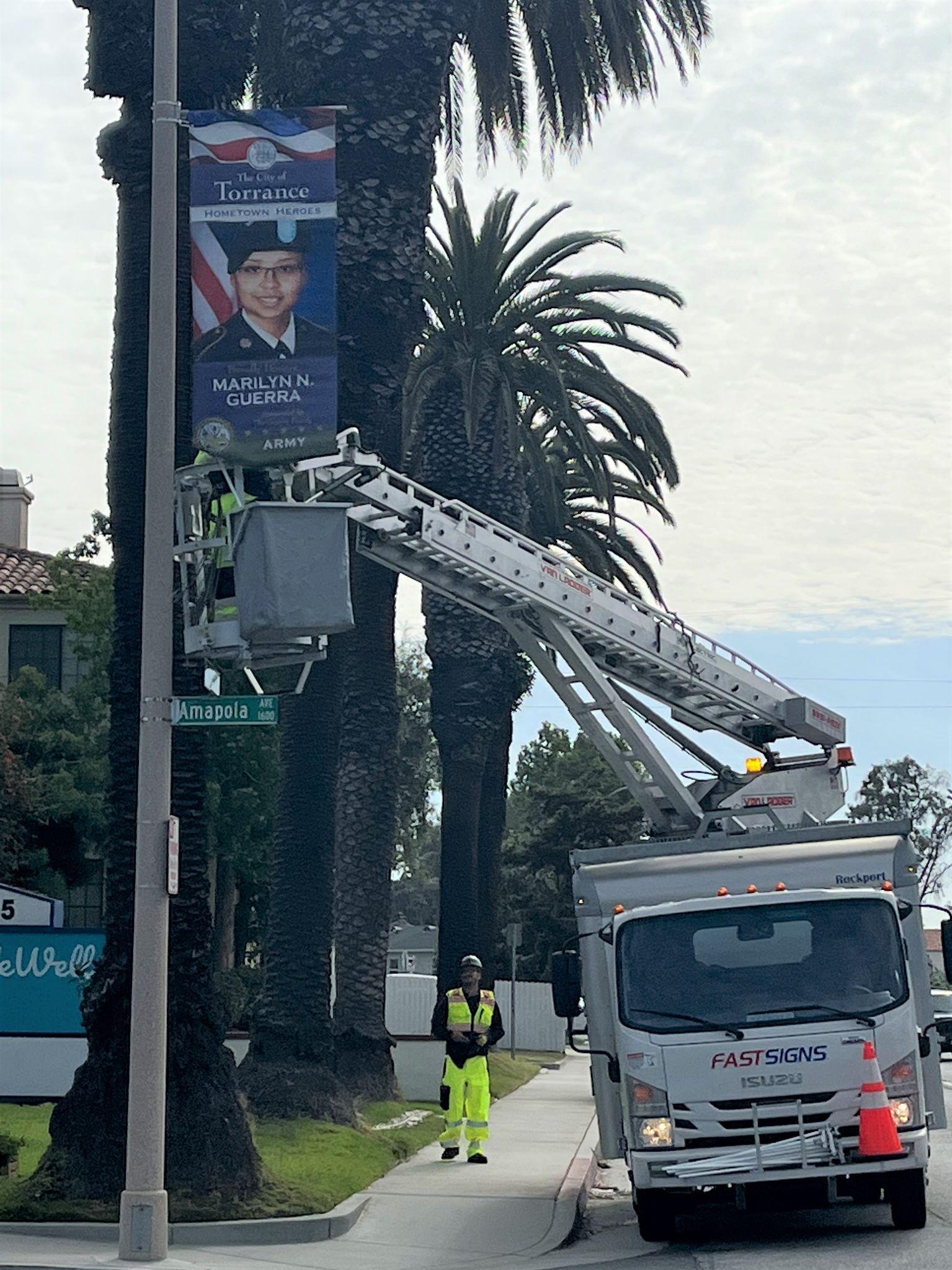 ​
"As a veteran, one of our favorite projects to work on each year is the Hometown Heroes Military Banner program," Gray said.
Their boulevard banners are featured every year in Torrance's Armed Forces Day parade, one of the longest-running parades in the country. The parade has been part of the community for more than 60 years and is officially sanctioned by the Department of Defense.
Armed Forces Day, traditionally the third Saturday in May, honors all military services and coincides with Military Appreciation Month, also in May. This year, Armed Forces Day will be May 21.
Their FASTSIGNS center receives artwork for the banners and then they print and install the banners on the city's streets along the parade route.
"The banners line the main streets in Torrance, and the community can't wait for the banners to go up each year," Gray said. "Although the parade hasn't happened in a few years because of COVID, the banners still go up and mean a lot to the community. It's great to be the team that gets to hang the boulevard banners that pay tribute to service members in our community. It's a big project. When my team is installing the banners, it's the conversation and sharing of stories between our team and community that my team enjoys most. We get to hear stories and meet the family members that our city honors through this program."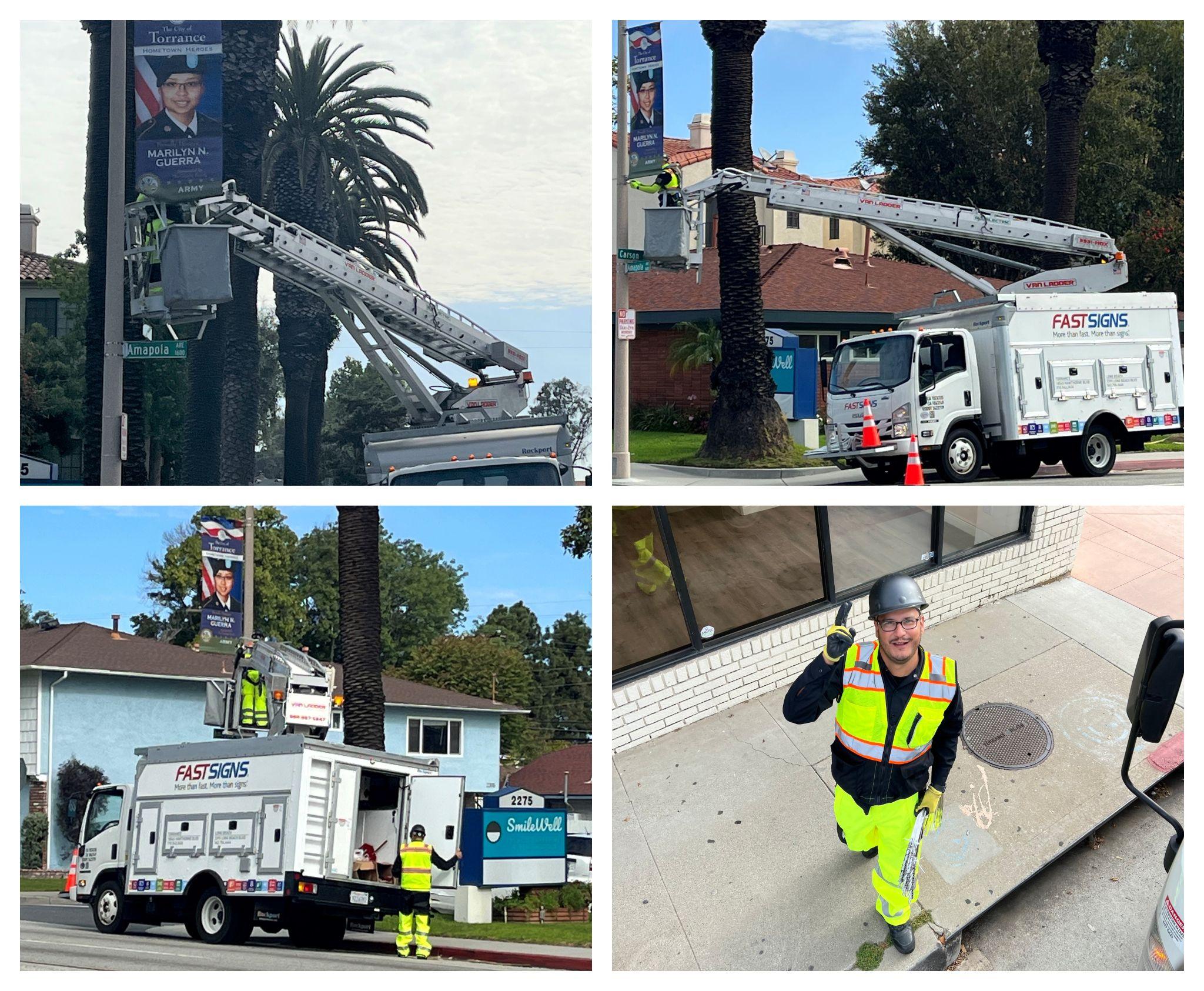 ​
Banners Tell a Story
Gray's FASTSIGNS franchise became involved in the Hometown Heroes Military banner program four years ago. He had often wondered who put the banners on the boulevard, and now that his center does it, he understands what it accomplishes–it's an opportunity to tell a story, to make a statement.
"Our business is to tell other businesses' and organizations' stories, to promote businesses," he said. "That's what they hire us to do. The Hometown Heroes Banner program is just one of many examples that gives us not only the opportunity to help tell a story, but become part of the story in Torrance."
Gray, who owns two FASTSIGNS centers in Southern California, credits his early years in the military for giving him many leadership opportunities.
FASTSIGNS Works With Military Veterans
FASTSIGNS regularly serves military veterans from hiring them to supporting them with donations to the American Red Cross to creating banners and signs honoring them. Moreover, FASTSIGNS offers multiple opportunities for veterans and first responders to establish a franchise, including reduced franchise and royalty fees, flexible location options, tax benefits, and financing options. Contact us when you're ready to make a statement with custom visual solutions.