"When the dog bites, When the bee stings, When I'm feeling sad … I simply remember my favorite things. And then I don't feel so bad." In a year that continued to rain negativity from almost every angle, these lyrics from "My Favorite Things" penned by Oscar Hammerstein II convey the positivity we've had the opportunity to cultivate this past year. 
As we connect in different ways during the current holiday season, this time of year reminds us to remember the positive moments against a less than ideal backdrop. "Gratitude turns what we have into enough," said Aesop. As we gratefully consider the good times, some FASTSIGNS highlights come to mind. Here are some 2020 joy-bringers that we hope will also warm your hearts:
1. PIVOT!
As we watched the roller coaster of 2020 unfold before us, we witnessed FASTSIGNS franchisees doing amazing things that encouraged us and personally, made me incredibly proud to be part of the FASTSIGNS network. We watched them completely pivot their production centers, creating much-needed PPE and COVID-19 signage and related products to keep their communities safe and informed while helping local businesses and organizations afloat. FASTSIGNS centers adapted to create things they never thought they would, and these resilient business owners found ways to rise above their difficult circumstances and fight back for their businesses and communities.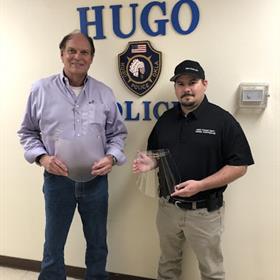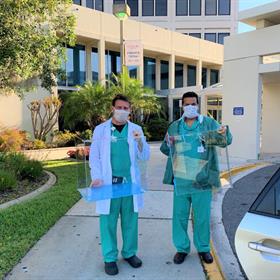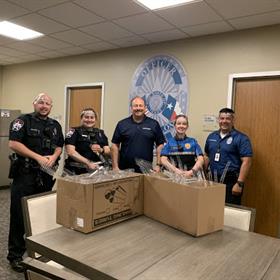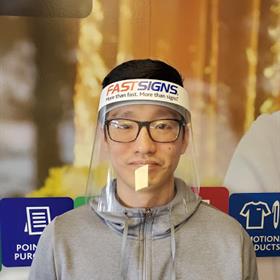 2. An Abundance of Gratitude
Our faith in humanity was revived as we experienced the goodness of humanity as people exhibited kindness and appreciation for each other. Business owners, community members, families, students and more came together in a myriad of ways to thank and support essential workers, healthcare workers, police officers and first responders for the often overlooked jobs they do on a daily basis for our communities. The tables turned quickly during 2020 as we saw those who often receive very little appreciation gain their due recognition for the service they provide us.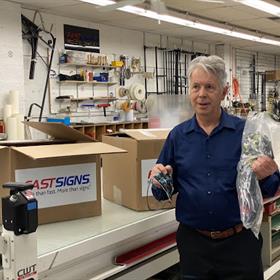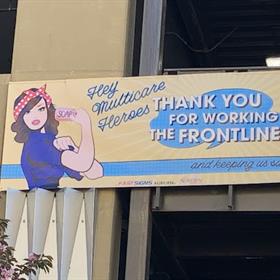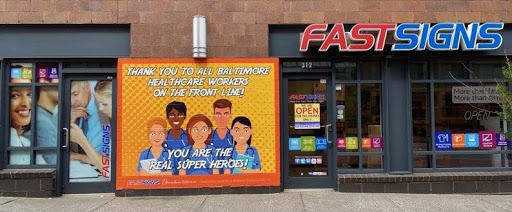 3. Graduates Getting Celebrated
As communities experienced the pandemic that continued on, the end of the school year quickly approached. But rather than focus on themselves and their dire situation, many in communities, including FASTSIGNS centers, parents, teachers and administrators revamped their end-of-year plans and incorporated celebration and graduation signs into the front yards of high school and college seniors.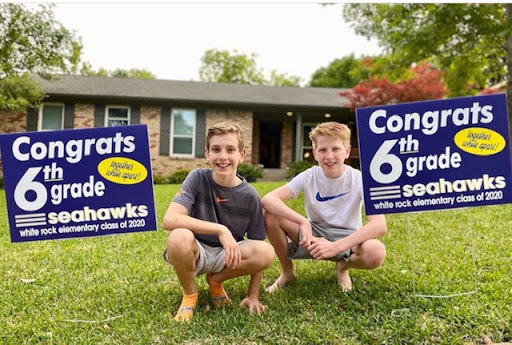 4. Sustainability During a Pandemic
With an election and pandemic that both sparked wildfires, we saw the positive stories of people doing something sustainable with election signs. Franchisees in Arkansas and Texas, in addition to two amazing young students, made a sustainable difference in their communities by collecting and repurposing signs for future use. To read more about the Arkansas efforts, visit the link here.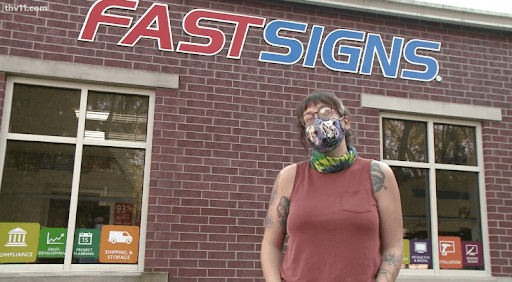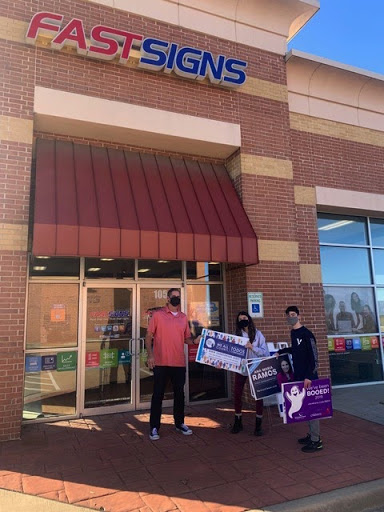 5. Using Business as an Outlet for Strengthening and Supporting Community 
Whether creating a visual reminder for the community to stay strong or a last-minute flag for a Juneteenth celebration, organizing a Back the Blue campaign, a Veteran's Wall or projects that donated a portion of the proceeds back into the community, or donating "We're Open" signs to restaurants, FASTSIGNS franchisees used what limited time, energy and resources they were working with to still create a significant positive impact in their communities this year.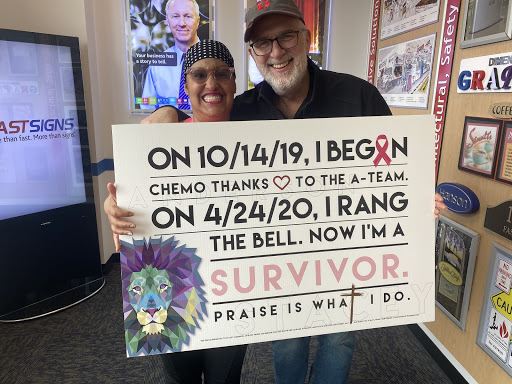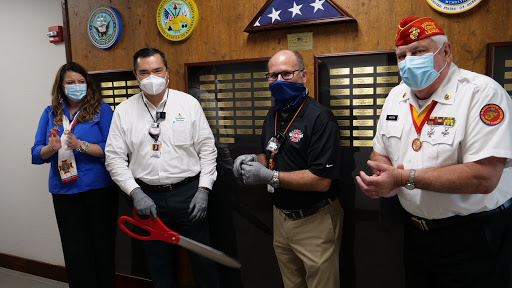 The Essential Attitude Needed for 2020: Positivity
So as we wrap up this historic, unprecedented and often tumultuous year, we felt it would be important to end the year on a positive note. An essential part of weathering these types of seasons truly depends on our reaction to what is happening. As Winston Churchill reminds us, "The pessimist sees difficulty in every opportunity. The optimist sees the opportunity in every difficulty." Let us carry the lessons we have learned into 2021 and beyond.