It's important to keep your business signage fresh, but what happens to signs and visual graphics when they are replaced or the promotion or event is over? Whether you have banners from a trade show, point of purchase displays from a product launch, fabric signs, posters and more, here are a few eco-friendly ways to reuse your signs.
Totes and Giveaway Bags
After an event or campaign, used banners and posters can be turned into branded totes and bags. For example, FASTSIGNS® of Kirkland, WA provided 700 banners to help promote the launch of Microsoft's Surface tablet. When the event was over, FASTSIGNS upcycled the signs and created over 1,000 brand-inspired messenger bags, which were conveniently sized to fit the tablet. Then Microsoft used the bags as promotional giveaways.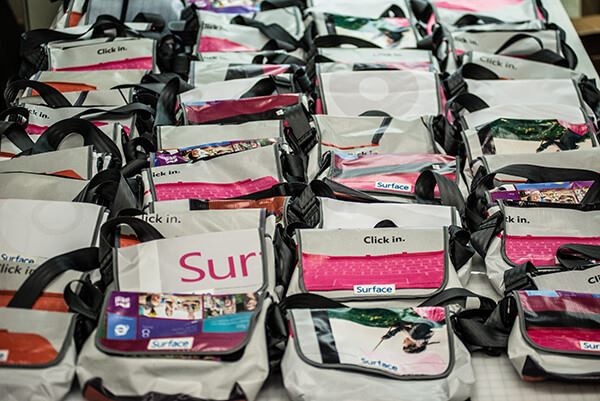 Magnetic Graphics
Using magnetic receptive graphics throughout the year can keep your signage relevant without getting entirely new solutions. Easily change seasonal décor graphics to liven up your space. Update menus using a magnetic menu board as new items become available or pricing changes. Promote your business on your vehicle using car magnets that can be removed when needed. Keep your magnetic graphics to reuse again and place at different locations.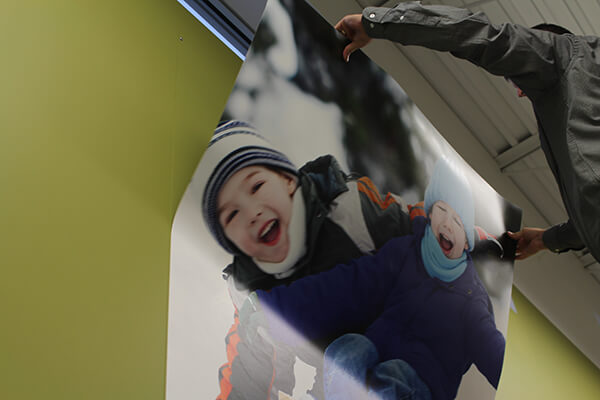 Wall Art
Frame used posters, signs, flyers, brochures and other promotional graphics to create branded wall art and interior décor graphics for your office space. The framed pieces can act as mementos of your company's history.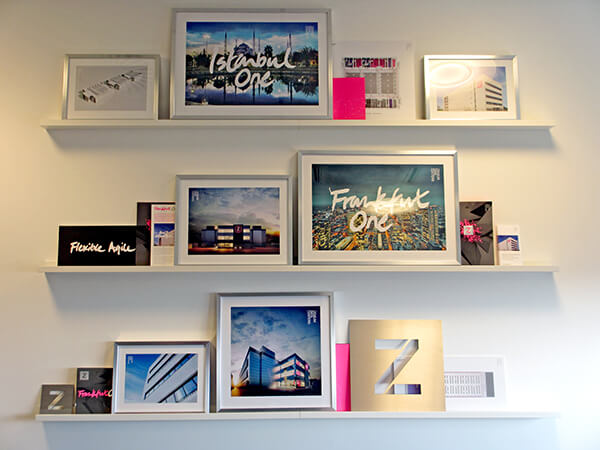 Branded Gifts
Like Microsoft's recycled totes, take your signs and visual graphics further by transforming them into other promotional giveaway items and corporate gifts such as coasters, bookmarks, business card holders, wine bottle covers and more.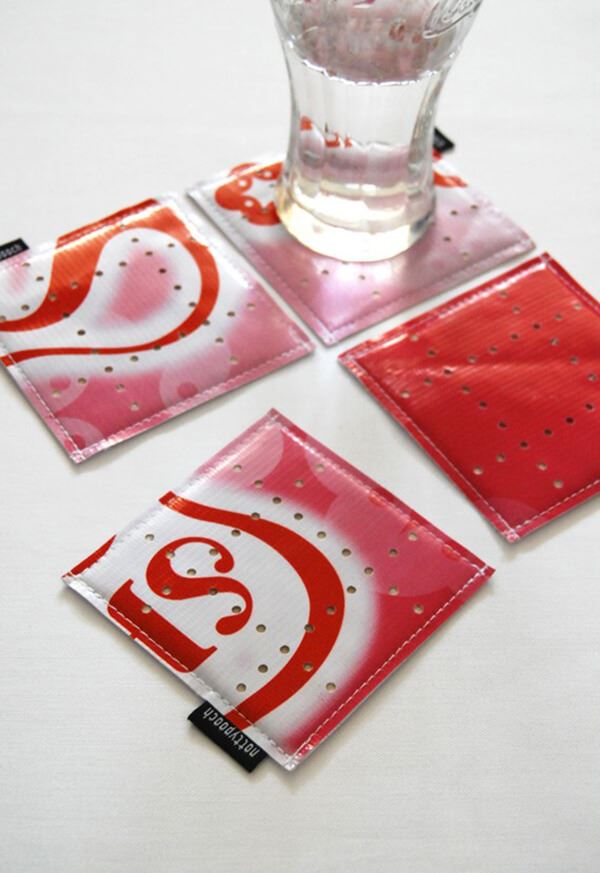 Photo Credit: Etsy.com
Guitar Cases
Featured on RecycleArt.org, used banners and tarps can be reused to create this unique solution: guitar cases. Signage and backdrops from promotional events, music concerts or school functions could be reused to make one-of-a-kind and eco-friendly solutions for musicians and bands.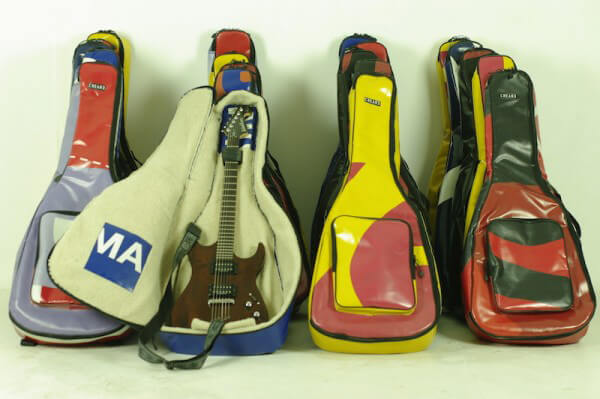 Donate

Instead of throwing away signage scraps and leftover materials, donate it to your local schools and community art initiatives. For example, FASTSIGNS of Tampa – Carrollwood donated leftover vinyl to their local elementary school's art club where students used the materials to design glass-etched plates.