(BOCA RATON, FL) March 5, 2019— The FASTSIGNS® of Boca Raton Team were recently recognized at the 2019 FASTSIGNS International Convention for their extensive work with four distinct organizations as part of FASTSIGNS' "Show Us How You Care" philanthropic initiative. In 2018, FASTSIGNS focused on servicing organizations such as Special Spaces, Florence Fuller Child Development Centers, Red Nose Day and Toys for Tots.
Florence Fuller Child Development Centers are dedicated to helping economically disadvantaged children realize their full potential, both socially and academically, by giving them the tools and skills they need to start school on par with their more affluent peers. The organization believes that every child should have the chance to learn, grow, and experience success in school and life, regardless of their ability to pay. In 2018, FASTSIGNS provided signage discounts as well as social media support.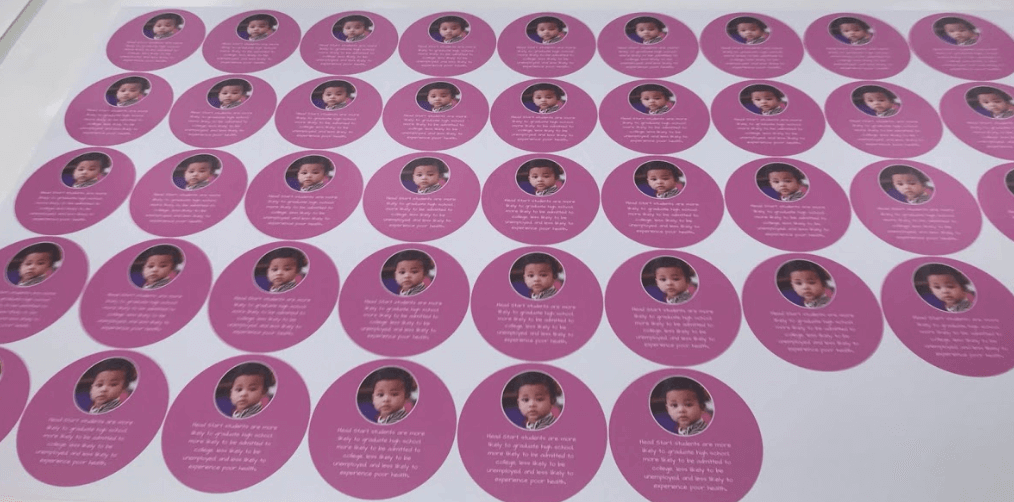 Special Spaces creates dream bedrooms for children with life-threatening medical illnesses with a focus on children suffering from cancer, brain tumors, organ transplants and life threatening heart conditions. The team at FASTSIGNS donated signs, installed/volunteered during a room makeover and provided social media support.

FASTSIGNS also got involved with Red Nose Day by fundraising and providing social media support. Red Nose Day is a fundraising campaign run by the non-profit organization Comic Relief. Red Nose Day brings people together to have fun, raise money and change the lives of kids who need our help the most. The money raised by Red Nose Day in the US has benefited programs for children and young people in all 50 states and in 34 countries internationally.

In conjunction with Toys for Tots, with its mission to collect new, unwrapped toys during October, November and December each year, and distribute those toys as Christmas gifts to less fortunate children in the community in which the campaign is conducted, FASTSIGNS became a drop off location, and they also provided social media support.

The impact of their involvement was evident. Special Spaces grew with the amount of room makeovers versus the prior year, with 5-10 more room requests having been made per month. At Florence Fuller, the organization typically has a large quantity of last minute sponsors that require signage for their events, which FASTSIGNS provided and delivered at discounted rates to satisfy their deadlines. Red Nose Day and Toys for Tots reached fundraising goals and increased in toys donated.
"Our team enjoys helping local organizations who help better the community. We want to always emphasize the 'more than' about our company. We are more than a sign company; we are people who want to help any business or organization reach their full potential," said Chris Kirby, at FASTSIGNS. "We are dedicated to being a partner for life and assist them with any upcoming projects. The South Florida area is full of amazing organizations, and we love to serve the community in any way possible."