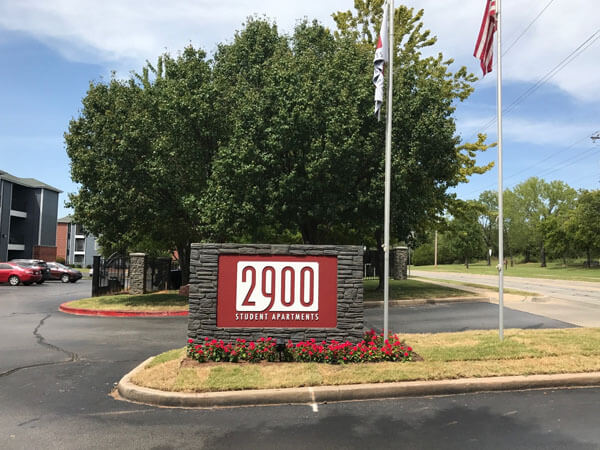 2900 Apartments
A New Brand of Student Housing
The Challenge
2900 Apartments, formerly University Greens Apartments, desired a modern, edgy look and feel to keep up with the high expectations of the resident community in the college town of Norman, Oklahoma.
The Solution
FASTSIGNS® helped 2900 Apartments address the challenge with a number of changes from color scheme to new and replacement signage. A wall sign at the corner of a busy intersection with the new logo and color scheme draws the attention of drivers, while a new monument sign and custom flag added to the entry clearly identify the property.
Boulevard banners and future resident parking signs added to the parking lots make visitors feel at home, while directional signage helps people find their way around. Post and panel signs were created for the dog park and ADA compliant signs were installed in the clubhouse for room identification. The 24-passenger shuttle was wrapped with energetic lifestyle graphics featuring smiling faces, services and amenities. A license plate added to the front bumper gives a custom look to the vehicle.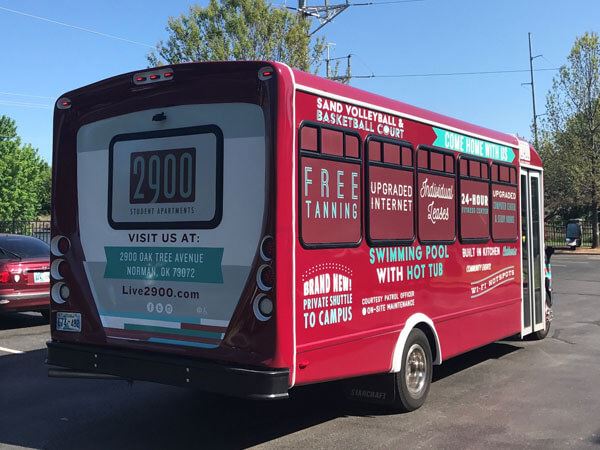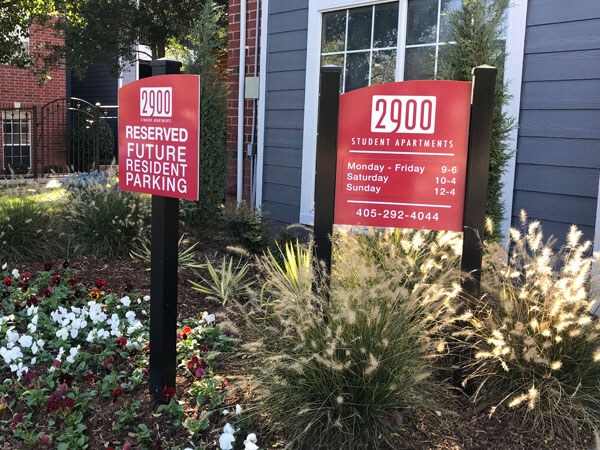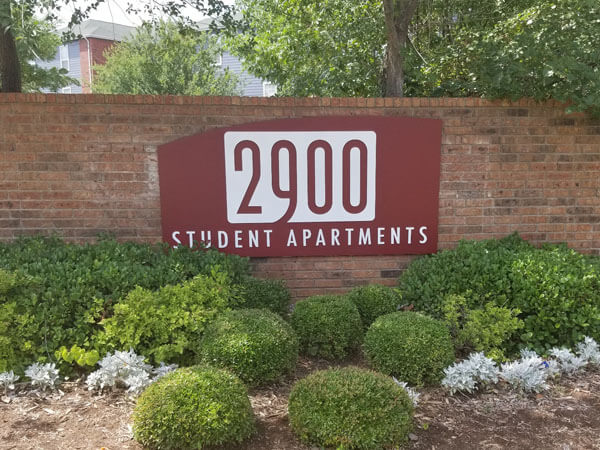 The Result
The new signs and visual graphics helped present 2900 Apartments as a great place to live.

FASTSIGNS of Norman, OK is owned by Kaye and Jeff Ahl.