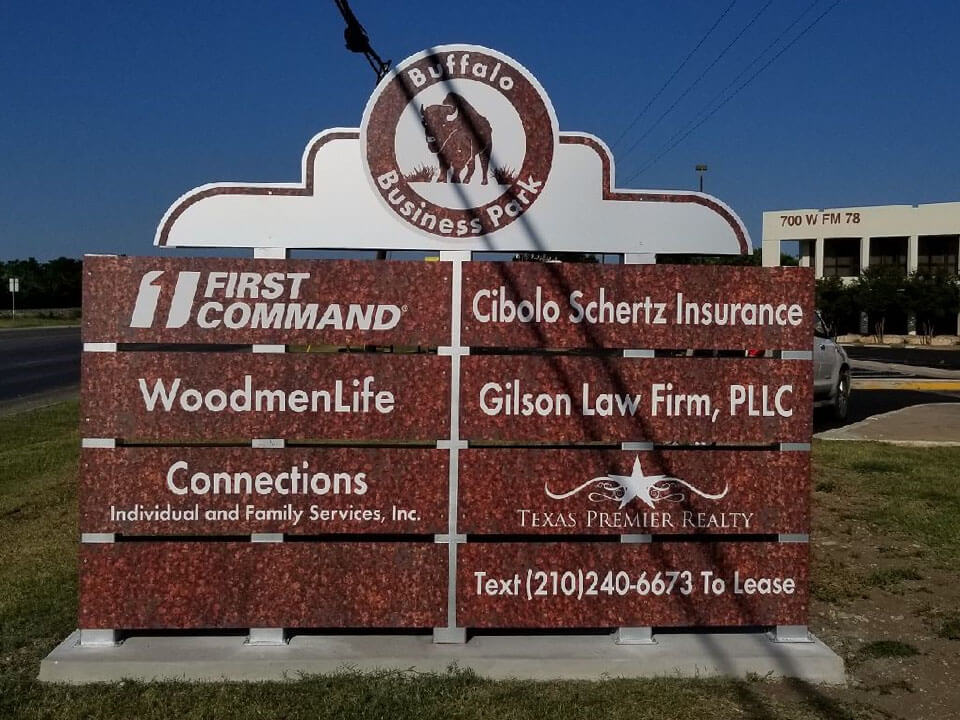 Breeze Property Management
Re-Branding a New Property: Breeze Property Management Case Study
The Challenge
Breeze Property Management purchased a building that was in need of branding and a signage facelift. The company wanted the property to have a consistent, professional appearance.
The Solution
FASTSIGNS® designed a new logo for the client depicting a buffalo, the community mascot. This new logo was used to extend the branding around the facility, including the parking lot.

A double-sided monument sign with tenant panels that are easy to remove and replace draws attention to the newly renovated office building, and provides flexibility to keep information up to date. A site sign promotes leasing for the new office building.

Papers once taped to the front doors of the building were replaced with vinyl graphics. In the lobby, a branded magnetic directory sign helps visitors find their way.

Brushed aluminum suite signs with slider wall frames inform visitors if the space is occupied and open for business. The uniform size and design of each suite sign gives a professional appearance to the office space and makes it easier to update information when new tenants move in.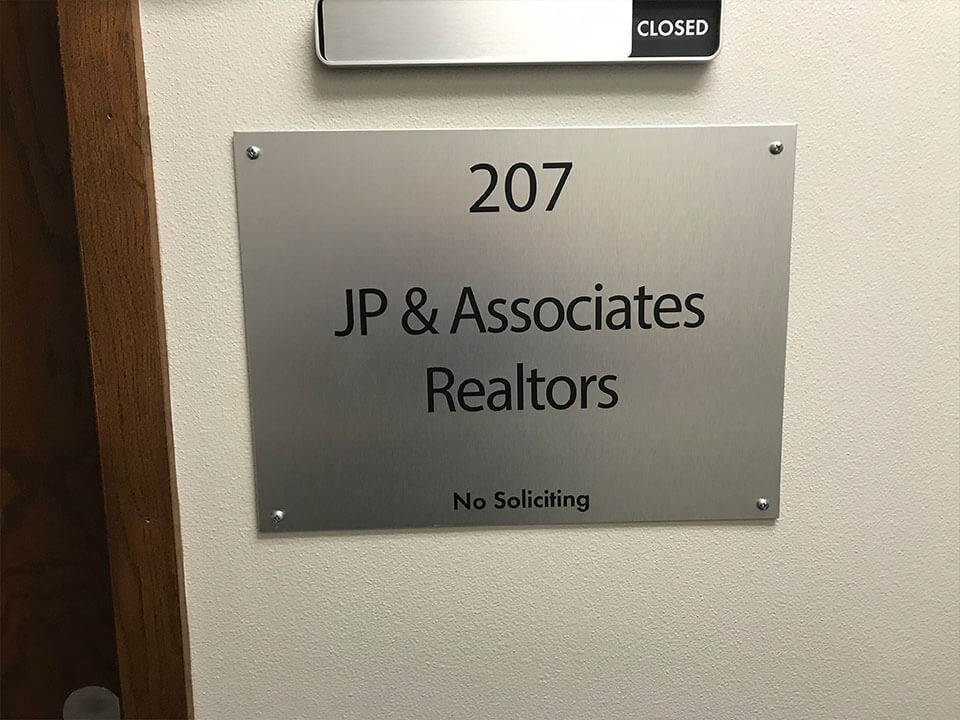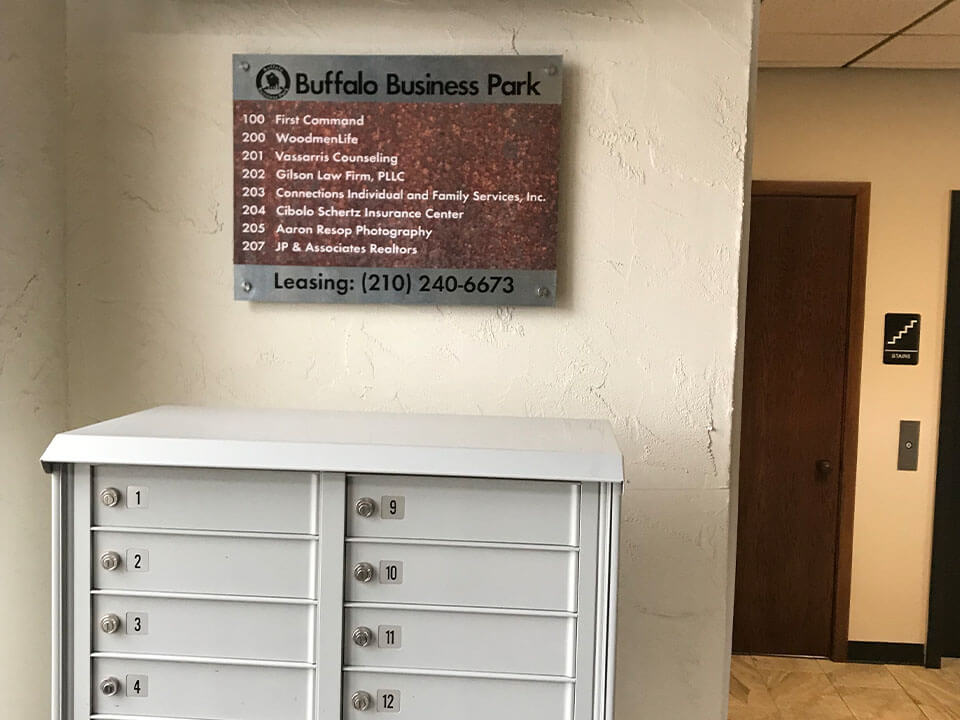 The Result
"Our client loves her new logo and her tenants love our great work," says FASTSIGNS' Stephanie Drileck. "The branding provided has allowed the property to command higher rental rates and reduce the turnover of tenants for our client."

*FASTSIGNS® of San Antonio, TX – Northwest is owned by Stephanie Basile Drileck & Chuck Drileck.