TruNorth
Construction Takes Branding in a New Direction
The Challenge
TruNORTH Construction wanted to showcase all company aspects from its vehicle fleet to its job sites, while highlighting the company's accolades, accomplishments, and prospects for growth. TruNORTH also needed to increase their business visibility and showcase themselves as a bold brand with more recognition by communicating through their fleet, signs, and other marketing materials.
The Solution
FASTSIGNSⓇ worked closely with TruNORTH's owner to design vehicle wraps for every vehicle in the fleet. FASTSIGNS also placed lawn signs, H-Frames, and temporary posts and panels at every job site, as well as offered solutions for promotional items and provided the backdrop for the owner's popular podcast. FASTSIGNS also provide branding services for construction equipment, including hard hats. Other services included direct-printing magazine awards to acrylic and mounting them in their office with standoffs. The team also installed wall graphics around the office that FASTSIGNS designed and printed. For major project meetings with big clients, FASTSIGNS also direct-printed TruNorth's architectural plans to foam board for better visibility and presentation. The team has also created donation banners, magnets and more for volunteer events. One creative piece was a custom-designed dry erase board with the calendar and the TruNorth logo ghosted in the background for functionality.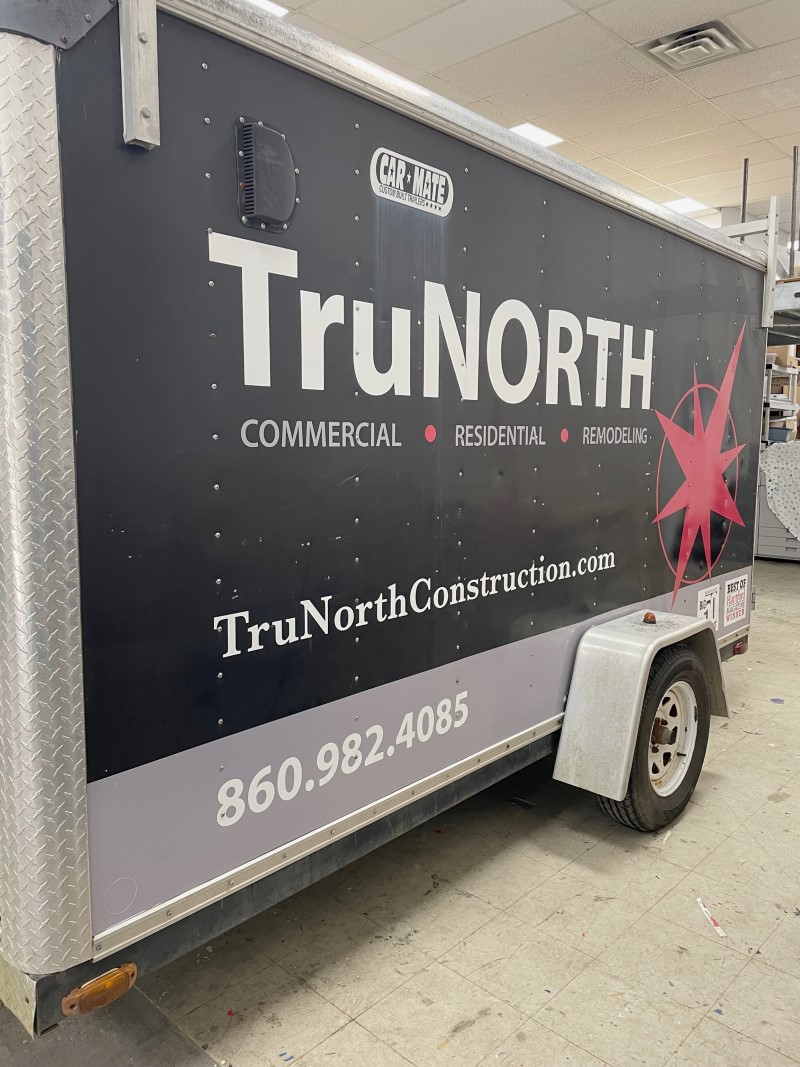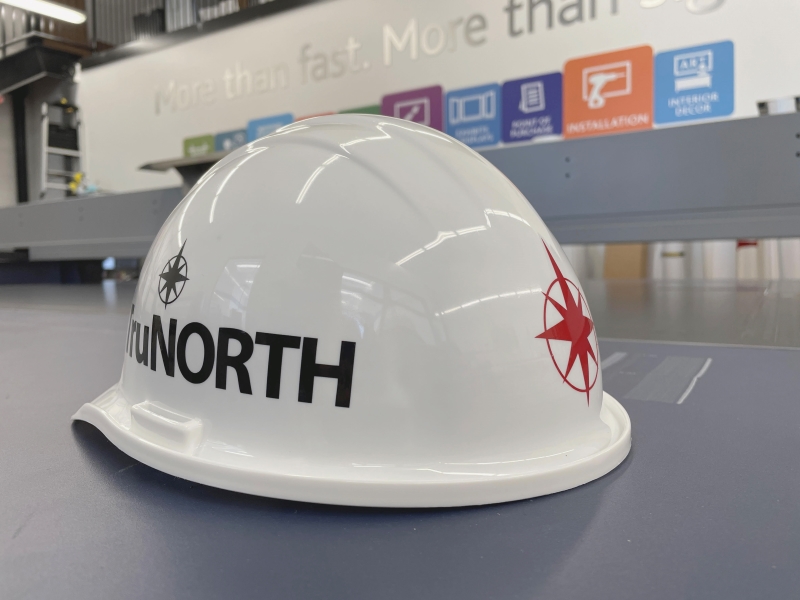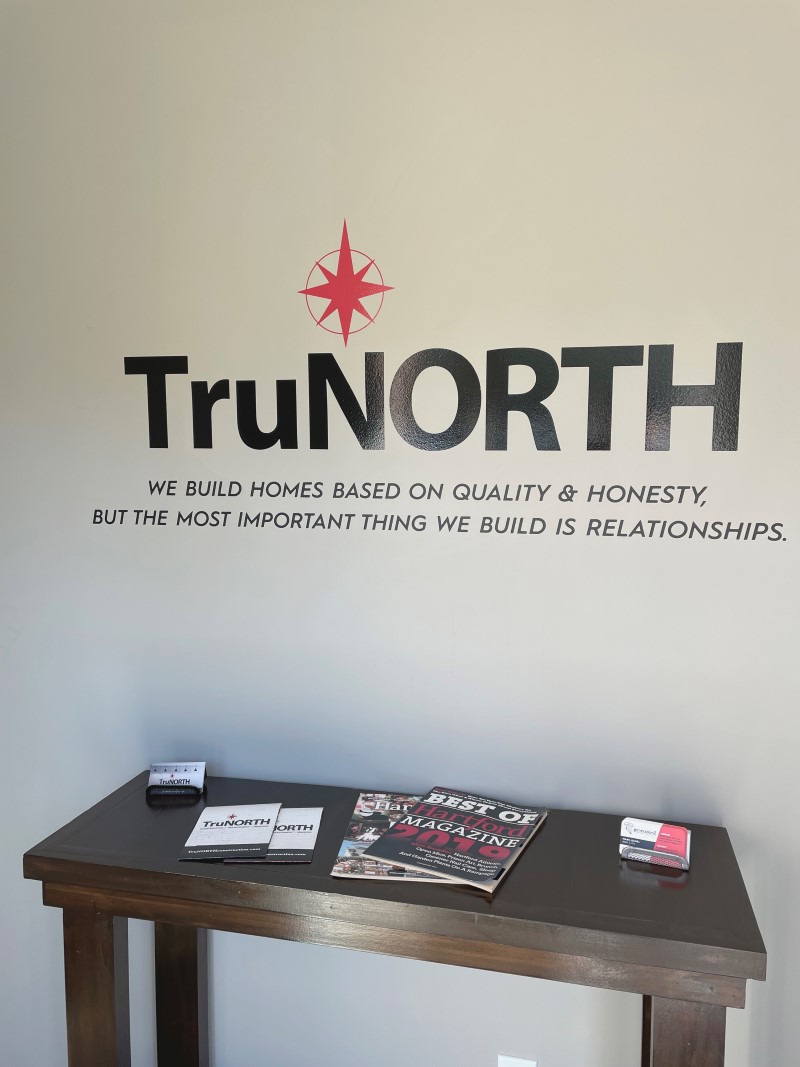 The Result
TruNORTH Construction has benefited from their brand being visible all over Hartford county. They have increased sales so much that FASTSIGNS is helping them with their newest project–a two-story office building with 18 custom-designed offices. As an integral part of the plan since day one, they will provide all the signage, most importantly the monument in front of their office. With FASTSIGNS' help, TruNORTH has been nominated "BEST OF" for the past 3 years!