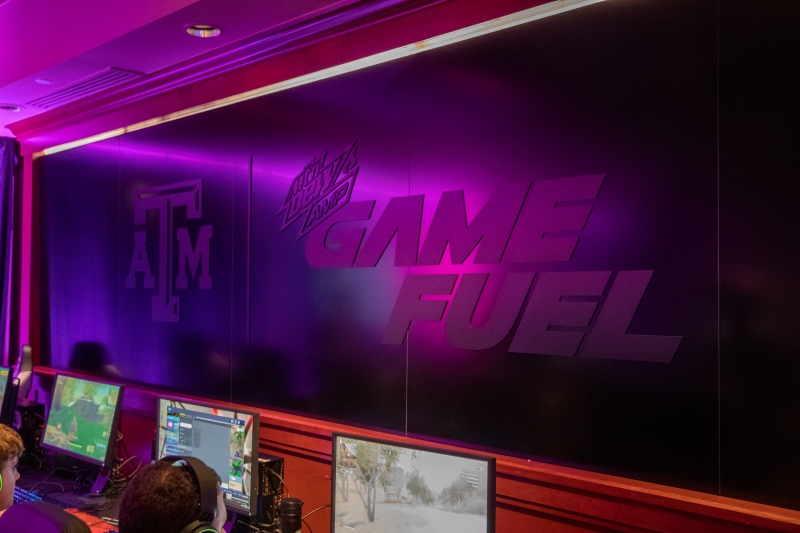 Texas A&M
Texas A&M Stands Out at Annual SXSW Conference in Austin
The Challenge
Texas A&M wanted to make a statement at the South by Southwest® (SXSW®) Conference held in Austin, Texas, so they enlisted the help of FASTSIGNS® in addition to a separate production company. A&M's biggest challenge was to transform a traditional-style steakhouse restaurant into a hip and innovative space for SXSW.
The Solution
FASTSIGNS worked quickly to complete the event installation in a short turnaround time in Downtown Austin. Not only did the graphics have to be produced and installed quickly, they needed to be removable and leave no damage to the building where they were installed.
To cover a traditional piece of art that had been a focal point in the steakhouse, panels with dimensional lettering were installed on a temporary wall. The dimensional letters featured the Texas A&M logo and the words Game Fuel (a sponsor). For panel discussions, the Texas A&M Marketing team removed those letters and with a paper pattern (provided by the team at FASTSIGNS), easily interchanged them for another set of dimensional letters featuring the Texas A&M logo with SXSW.
Removable, temporary vinyl was installed to cover a decorative glass partition with four front panels and two side panels. This installment featured the Texas A&M Powerhouse theme with three elements highlighted: Recharge, Refuel, Reimagine.
Wine cabinets were transformed into a "mini de-stress" center that featured information and expertise provided by the Texas A&M Health Science center. Full-color vinyl decal graphics were created in bright yellow/gold and applied to glass doors for privacy. Aggie-branded fabric prints were created as a backdrop for photographing attendees and banner stands were added to make statements in the space.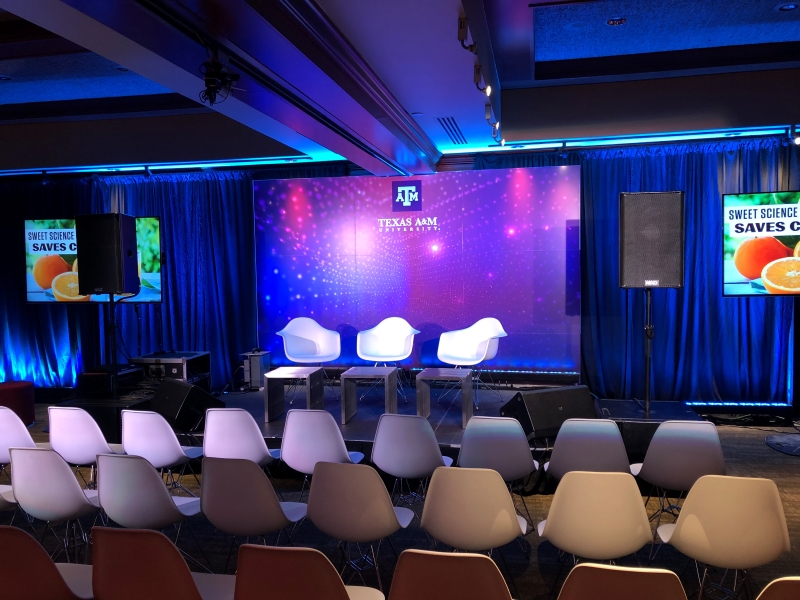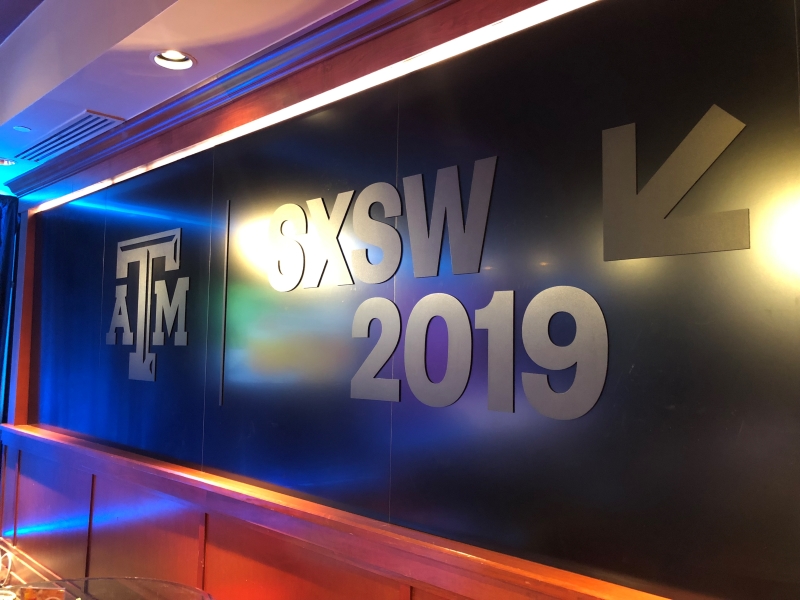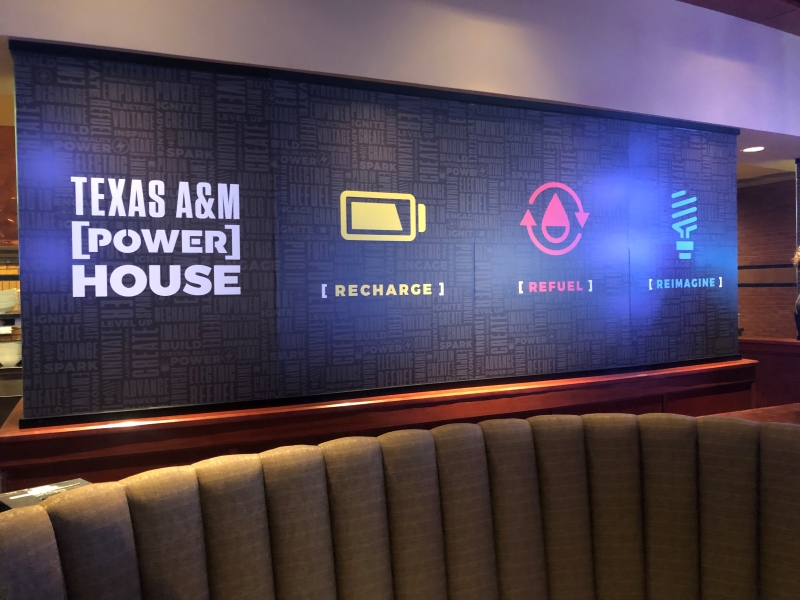 The Result
The event was a huge success and the professional signs and graphics made an impression on many attendees.
"It was a really, really great idea. I think it was that extra bit of customer service and creativity that we have come to expect from them and that's why we keep coming back to them," said Laura Root, Creative Director at the Division of Marketing & Communications at Texas A&M University. "They always find a great solution for our issues that are inexpensive and simple to execute."