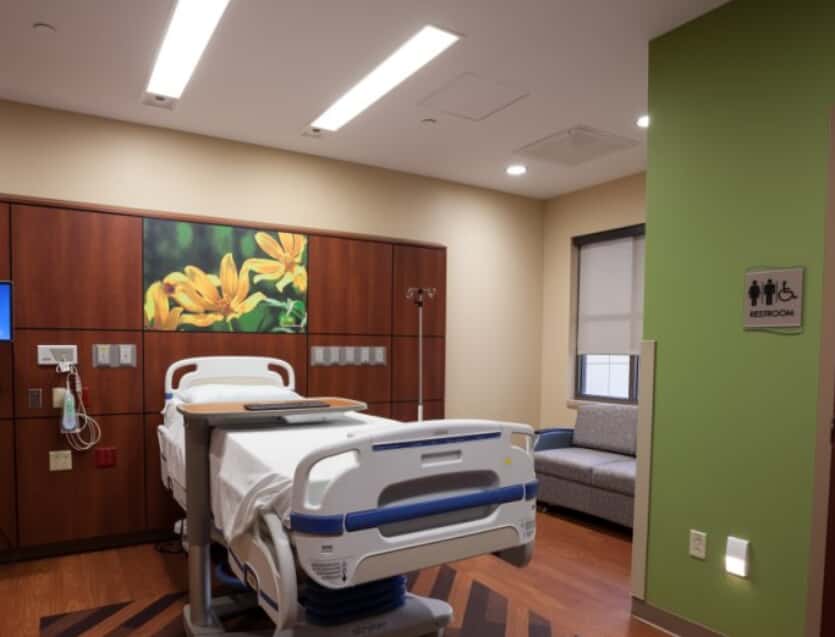 Hardin Memorial Health
Creating Calm in the Halls of Healing
The Challenge
Hardin Memorial Healthcare (HMH) is a collection of health facilities with a medical staff of more than 200 professionals with 40+ specialties represented. Through expansion and renovation projects, the regional healthcare facility needed a variety of signs and graphics to improve wayfinding, extend branding and enhance the patient experience.
The Solution
Maintaining a regional medical facility requires continuous attention to detail. FASTSIGNS® provided comprehensive visual communications support, everything from consultation to design to fabrication, installation and ongoing support.
When HMH added a new 4-floor tower to an existing building, FASTSIGNS® provided architectural drawings and mechanical services detailing how to install the exterior channel letters. To help people find their way easily and efficiently, a variety of wayfinding signs were used. Exterior site signs help direct people to the right buildings. Entrances are clearly marked with building graphics, dimensional letters and door graphics. Inside the facilities, branded directional signs were hung in hallways and mounted on walls. Door plaques identify the rooms. Windows were covered with full- color graphics to create privacy and enhance the décor.
At HMH's Cancer Care Center, a variety of interior décor graphics using nature scenery are used to create a calming environment for patients, while making private spaces in treatment rooms. Local photographers submitted photos to source the imagery used throughout the space. Graphics were installed on windows and partitions. Numbered signs and room identification signs are also used to create an organized environment.
As code compliance and public safety must remain a top priority, ADA-compliant and regulatory signs were used to keep patients, visitors and staff safe.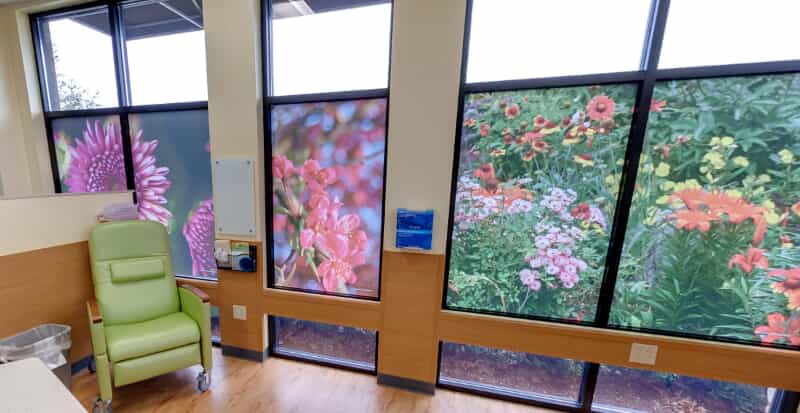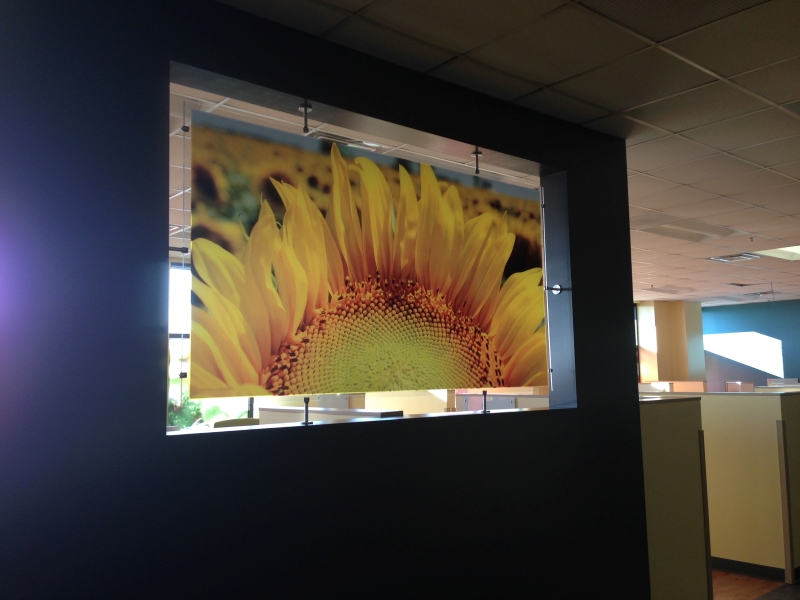 The Result
Hardin Memorial Healthcare's signs and graphics were expertly managed, designed and installed on time to keep the facility safe and welcoming.