Smile Squad
New Graphics Give Kids a Reason to Smile
The Challenge
The children's dental offices at Smile Squad needed to be updated and use the same colors that already existed in the space for brand continuity.
The Solution
The FASTSIGNS® team created a variety of interesting signs and graphics to bring the color scheme and branding to life. An illuminated lightbox was hung on the exterior of the building. Inside, a toothpaste menu wall was created and letters were painted to match their Pantone® colors.
The reception sign was cut from acrylic to get a 3D effect; the entire logo was installed on the wall to give the appearance of floating on the wall. The kidcrew sign was painted to match the Pantone blue with vinyl graphics added on top.
The team also created several dental-inspired wall graphics that said "Brush," "Floss" and "Smile." Finally, an educational and colorful floor-to-ceiling wall graphic was created that highlighted taste buds, tooth enamel, orthodontics, tooth anatomy and the tooth fairy to make the area more engaging.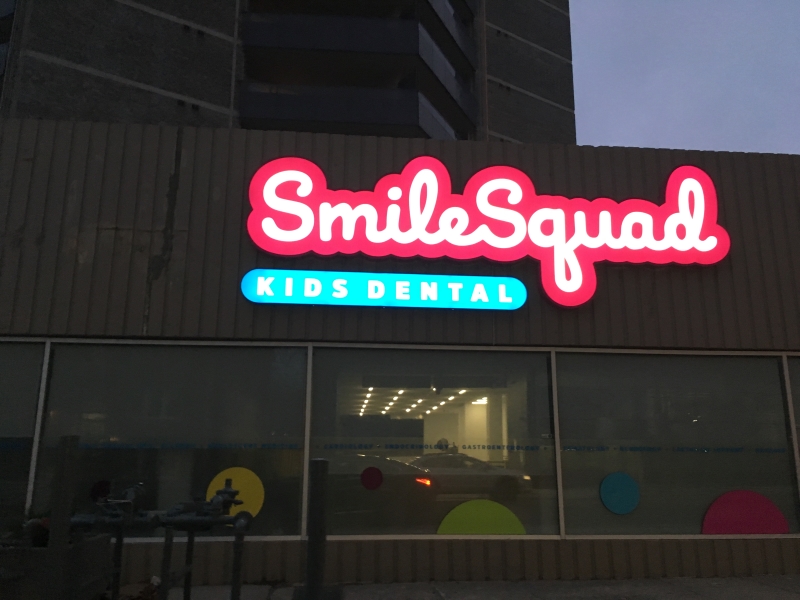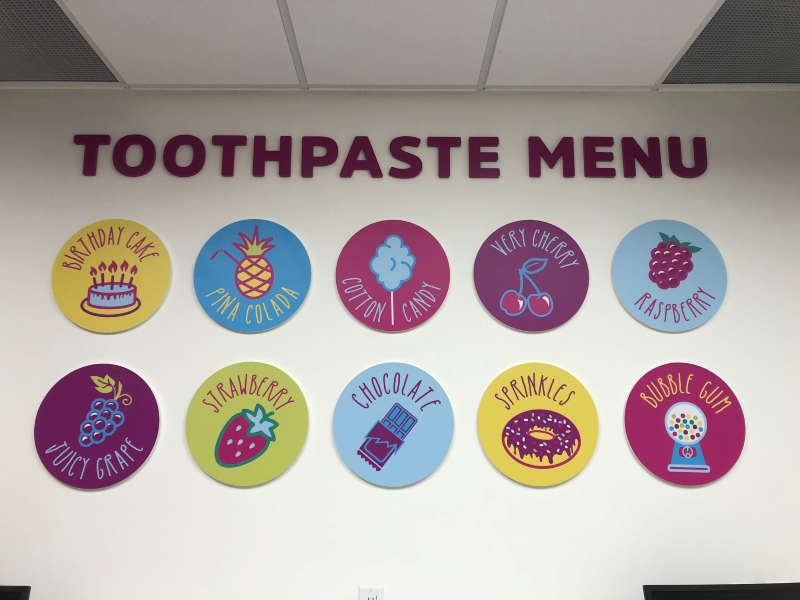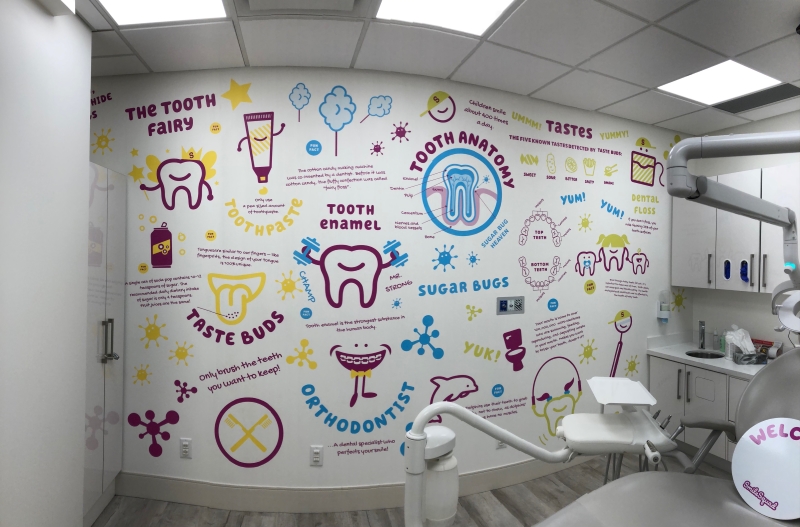 The Result
Smile Squad was very happy with the work completed for them. The dental facility looks more appealing to both children and parents.