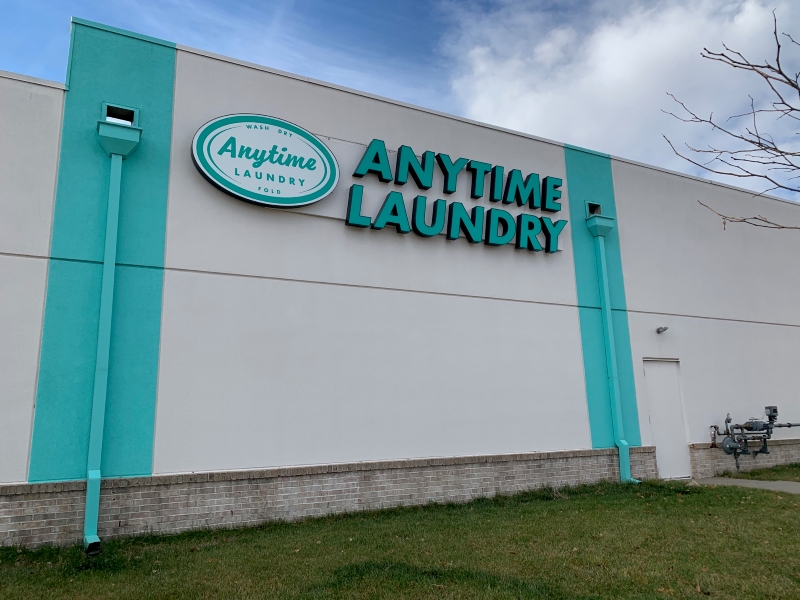 Anytime Laundry
Hip Brand Persona Created to Span Multiple Locations
The Challenge
After opening his second retail location, the owner of Anytime Laundry was in need of creating a comprehensive brand look and style complete with a color scheme that would be both consistent and eye-catching as he expanded his locations throughout the Omaha metro area.
The Solution
In 2016, FASTSIGNS® helped this customer reletter the existing cabinet sign at his original location. At that time, the company was known as Anytime Coin Laundry. When over a year later the customer bought a second location in Bellevue, he and FASTSIGNS embarked to brand his company, going through several ideas before finding the perfect fit. The final result was a brand plan and color scheme for the newly named, Anytime Laundry, that was both visually pleasing and easily identifiable. FASTSIGNS produced channel letters, dibond signs, ACM panels, window clings with hours of operation, and washer/dryer identification number stickers.
Location three was purchased a year later and two sets of channel letters were created for this building. The customer wanted the largest sign possible to go on the back side of the building. This was because the location sits on top of a hill overlooking a busy shopping center and grocery store, and the sign would be visible from over a city block away when shoppers entered the shopping center, where his competition had a location. The team created 5-foot tall letters for a recognizable name in the area with prevalent multi-tenant housing and apartments, as well as other laundromats.
Four months later a fourth location was purchased, and two large sets of channel letters were created and installed on the building. 18 months later, the customer purchased his fifth location in town. FASTSIGNS created a set of channel letters for the building and refaced the pole sign as well as an LED retrofit to the sign cabinets.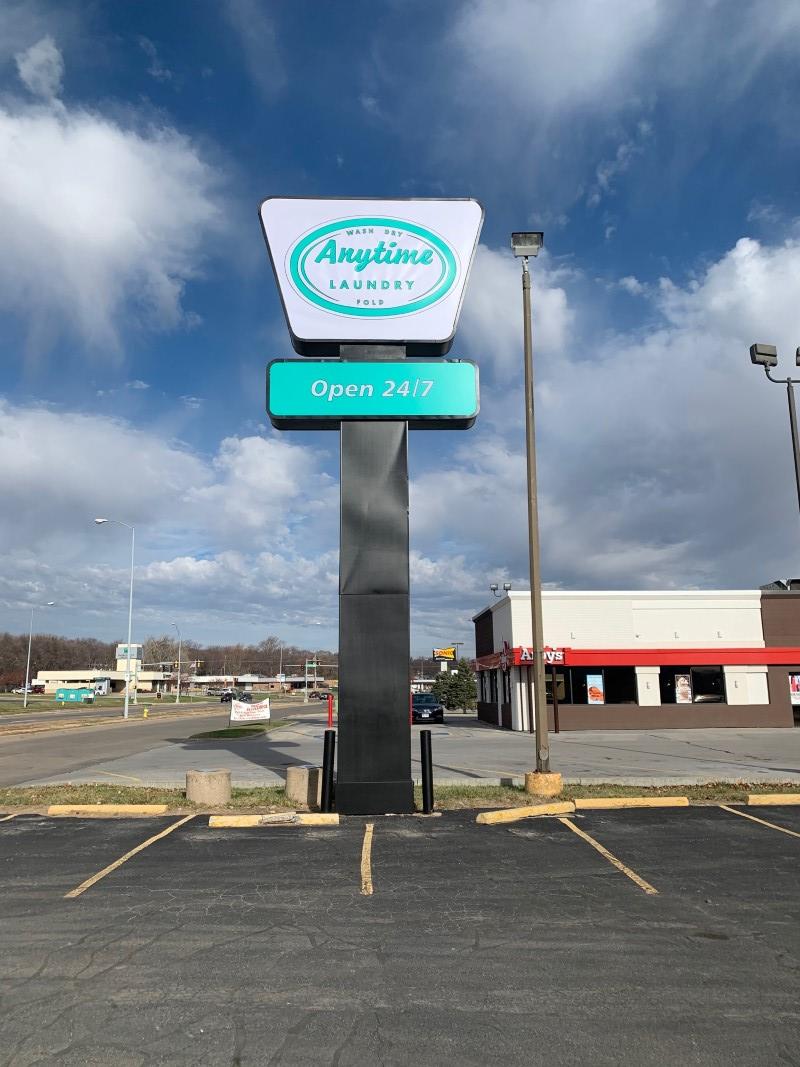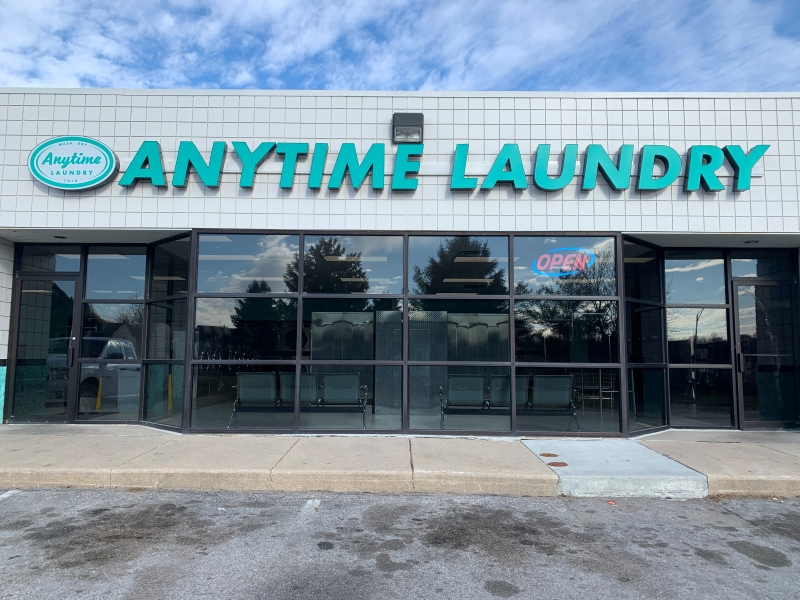 The Result
FASTSIGNS helped their customer bring Anytime Laundry to life. The collaborative branding effort gave the customer an identifiable brand that is now recognized across the city with consistency so his current and prospective customers know what to expect: great locations with state-of-the-art equipment. This project has given the brand greater visibility and credibility throughout the community, and business has been steady since day one at each location.