DC Group
How DC Group Used Office Graphics to Build a Uniform Brand
The Challenge: Strengthen Brand Consistency Across Multiple Locations
DC Group is the nation's largest independent service provider of critical power maintenance to data centers, telecommunication companies and hospitals. The growth of their business required them to expand their facilities, which needed signs and visual graphics.
The Solution: Branded Lettering, Signage, and Wall Graphics Across Each Center
FASTSIGNS® provided exterior signage for DC Group's new Minneapolis building, outfitting them with three lighted channel letter signs. To help visitors find their way, FASTSIGNS also installed aluminum-cut address numbers and parking lot signs.
To extend the DC Group branding throughout the building's interior, FASTSIGNS created a comprehensive sign and visual graphics plan that included dimensional signs in both lobby areas, room identification signs, a colorful wall map and branded wall graphics.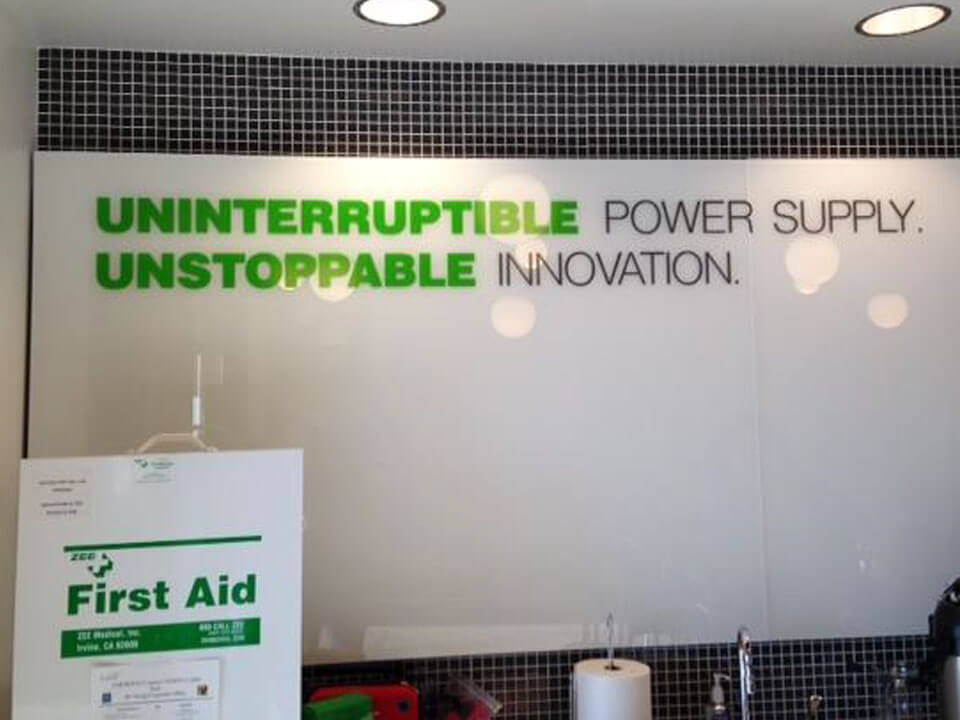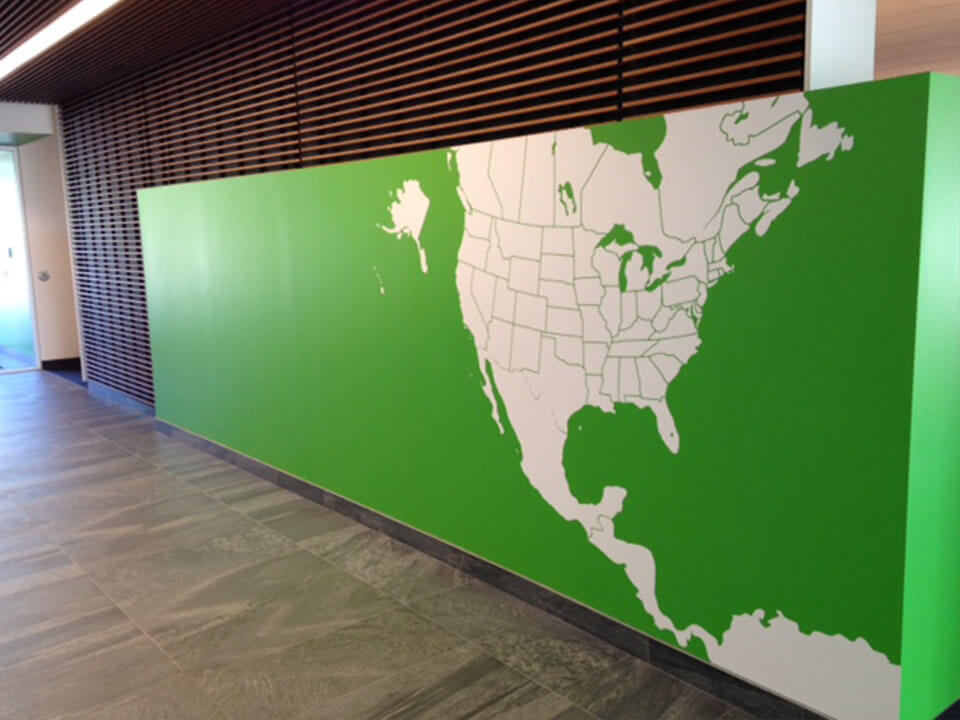 The Result: Members Feel Welcome, Comfortable, and Inspired in Each Fitness Center
"The new building looks fantastic; the images and logos help convey the company's power generation pedigree as a proven provider that serves Fortune 500 companies," said FASTSIGNS' Dennis Campbell. "As an added benefit, the building has also become a source of pride for the employees."
*FASTSIGNS of Bloomington, MN is owned by Dennis Campbell.