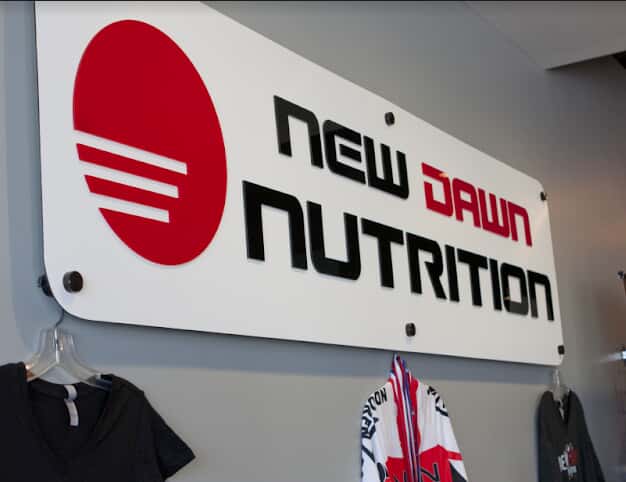 New Dawn Nutrition
New Day of Branding for New Dawn Nutrition
The Challenge
Three years ago, a body builder and certified sports nutritionist contacted FASTSIGNS® for help with creating product labels, banners and business cards. When growing online sales pushed the entrepreneur's brand, New Dawn Nutrition, into a storefront in 2012, FASTSIGNS consulted with the owner on brand identity solutions for the new space.
Create a high-impact way to sell new nutritional products and to draw attention to the physical location. Inspired by New Dawn Nutrition's goal of competing with national brands, FASTSIGNS accepted the challenge of creating compelling graphics. From the start, New Dawn Nutrition wanted to put together a professional look to reveal their products during a scheduled grand opening.
The Solution
FASTSIGNS created logos and graphics that provided a brand identity for New Dawn Nutrition. FASTSIGNS' visual consultants provided recommendations for the design and installation of signs and graphics using blueprints of the new store's layout. FASTSIGNS added point of purchase signs with photos in the protein and fat burning areas of the store and designated specific product lines with stand-alone graphics and displays.
"We wanted to display New Dawn Nutrition's logo in as many places as possible," said FASTSIGNS' Mark Cullinane. "The customer had an open mind and liked cool, up-to-date visual graphics." FASTSIGNS focused their team efforts on brand consistency for New Dawn Nutrition and created everything from an aluminum sign behind the register to a wall-mounted sign featuring the company's mission statement. New Dawn Nutrition's logo was repeated on captivating interior décor, engaging point of purchase displays and attention-grabbing product displays.
"For the startup of New Dawn Nutrition, we made sure the customer was aware of all that FASTSIGNS could create," Cullinane remarked.
FASTSIGNS routed dimensional letters that were placed near the register and produced logos with a flatbed printer to go on ceiling tiles. The center added graphics to wrap a freezer for protein bread and integrated New Dawn Nutrition's logo to make the graphics look like an ice cube.
FASTSIGNS helped the customer discover innovative solutions to promote their business, including wall and window graphics, vehicle graphics, and much more. FASTSIGNS created banner stands for New Dawn Nutrition to take on the road to body building competitions and trade show graphics to use as the customer went about achieving their goal of becoming more active within the community.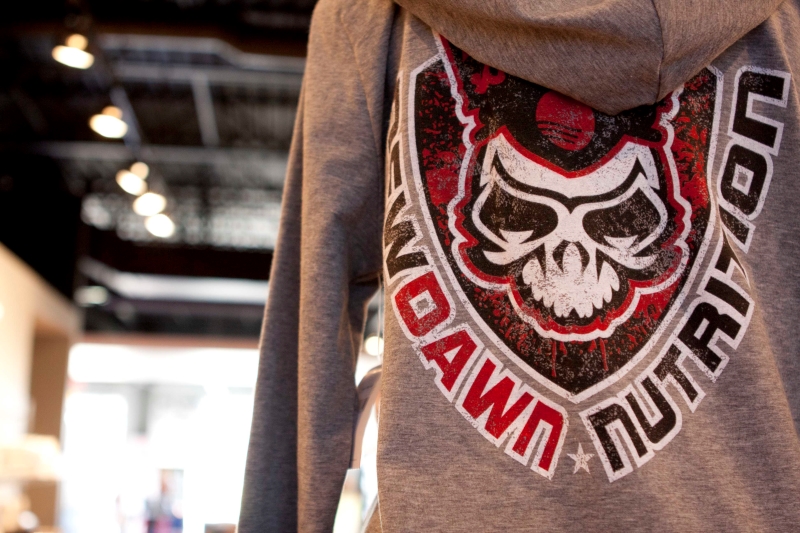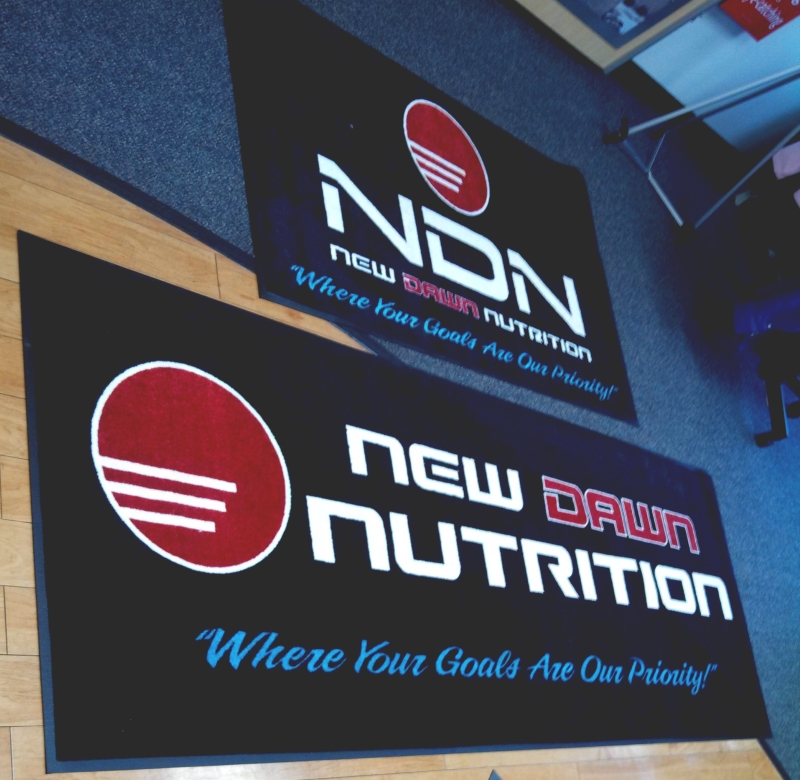 The Result
According to FASTSIGNS' Bob Danielson, "New Dawn quickly became the place to go for serious fitness buffs. New Dawn is meeting sales goals and getting attention from professional athletes to create relationships and partnerships."
FASTSIGNS created more visibility for New Dawn Nutrition with comprehensive visual solutions that branded their new retail store. The nutrition company has increased brand awareness, sold more nutritional products and become the go-to source for nutrition fanatics.
"The customer was excited and wants to continue growing, improving and evolving the business," Cullinane emphasized. "New Dawn Nutrition knows that FASTSIGNS can provide the visibility strategies and graphics to help them grow nationwide."
What's next for New Dawn Nutrition? A mobile website and a QR code to better blend the online and offline experience for their customers.