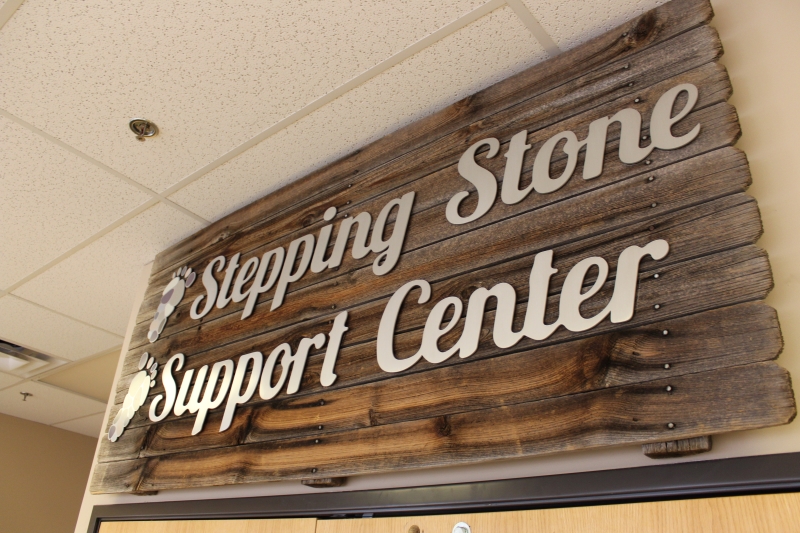 Stepping Stone
Branded Visuals Create an Inviting Space for an Organization
The Challenge
Stepping Stone Support Center, a prevocational training center for adults with disabilities, was moving to a new location after many years in their previous location. They wanted to ensure that their new location was visible and easy for participants to find with an inviting look that tied their branding into all of the signage.
The Solution
In order to create visibility for the center, FASTSIGNS® created a 20-foot long sign for the exterior sign cabinet on the building that is visible from the road. The Stepping Stone Support Center name was added in vinyl to the monument signs and to the awnings on the building. A feather flag was set near the road with the added benefit that it could be used at future events.
For a cohesive sense of branding, vinyl window bands were designed listing Stepping Stone's services using the recognizable stone motif. On the front door, they included window graphics with their name, logo, contact information and hours of operation. The stepping stone motif was also incorporated into decorative floor graphics to help direct participants inside the building, as well as acrylic ADA suite signs on each of the offices and rooms.
To provide a welcoming environment with a high-end look, FASTSIGNS created canvas prints of participants engaging in support center activities, contour cut vinyl inspirational wall quotes and perforated privacy window vinyl with logos and quotes for the offices. The finishing touch was the Stepping Stone Support center sign for the lobby that was constructed with a reclaimed portion of wood from a fence, flat-cut aluminum letters and vinyl.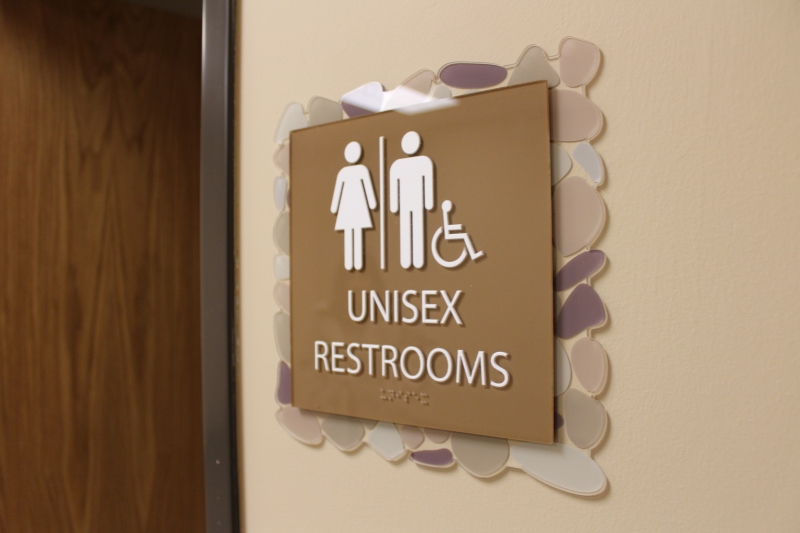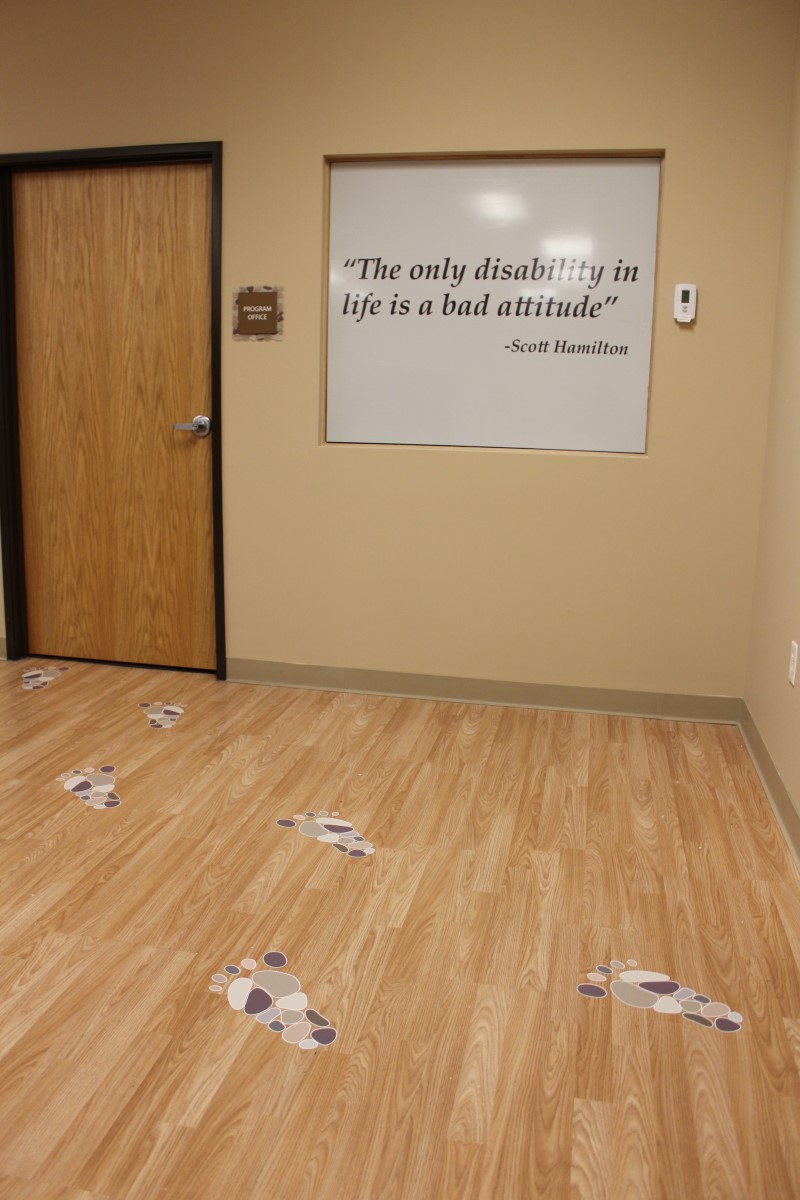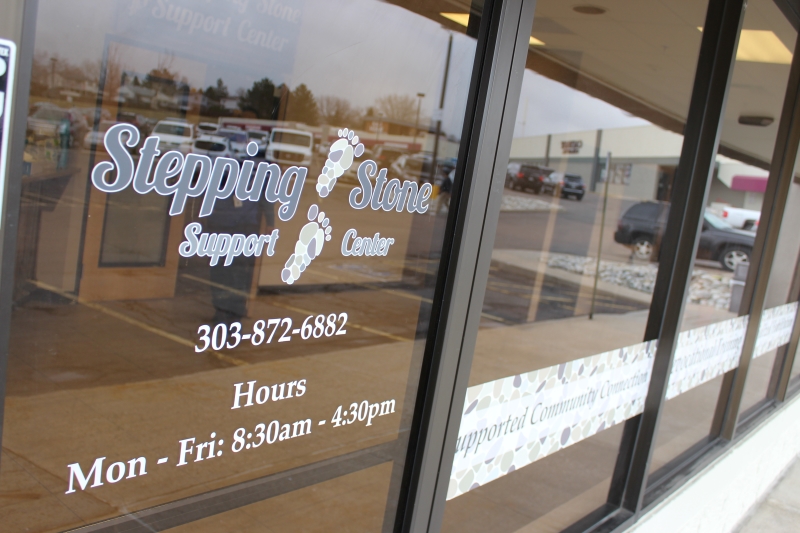 The Result
The customer was overwhelmed with the final result. FASTSIGNS attended the grand opening, and the attendees were so complimentary about the new space and all of its signage. Center participants were able to easily find the new location thanks to the visibility created by the exterior signage, and the interior graphics helped everyone to feel at home from day one thanks to the newly remodeled and branded space.