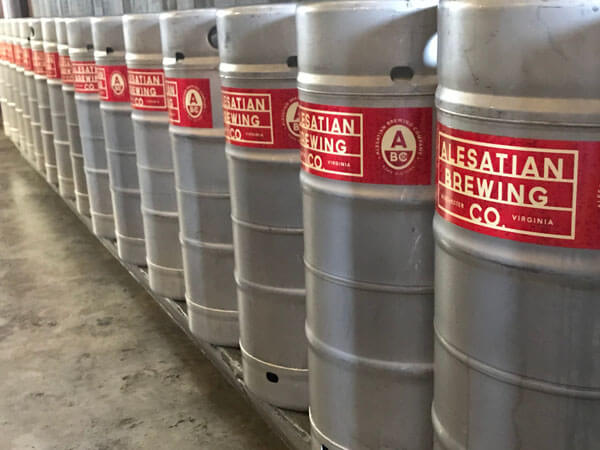 Alesatian Brewing Company
Award-Winning Microbrewery Extends Visual Branding to Increase Visibility
The Challenge
Alesatian Brewing Company is a microbrewery located above Roma's Old Town Wood-Fired Pizza in Old Town Winchester, Virginia. Tucked away in a new space upstairs from a restaurant, they needed to increase visibility.
The Solution
FASTSIGNS® branded the entire space and created marketing collateral for the year-old microbrewery.
To attract attention, the brewery doors were wrapped with a branded vinyl design. After potential patrons and beer lovers are inside, the Alesatian logo is displayed on large aluminum discs on the walls and on the etched glass behind the bar, allowing a look into part of the brewing process. The Alesatian logo was added to beer taps, wooden tables, and printed custom wine box decals, keg labels, coasters and cell phone wallets were created.
Growler tags were created and printed for the beer bottles, extending the branding to every customer touchpoint. Ad designs, table tents and posters help promote drinks specials and brewery events. The Alesatian van was wrapped with graphics that promote their top brew blends, their location and their website—whether parked or on the road.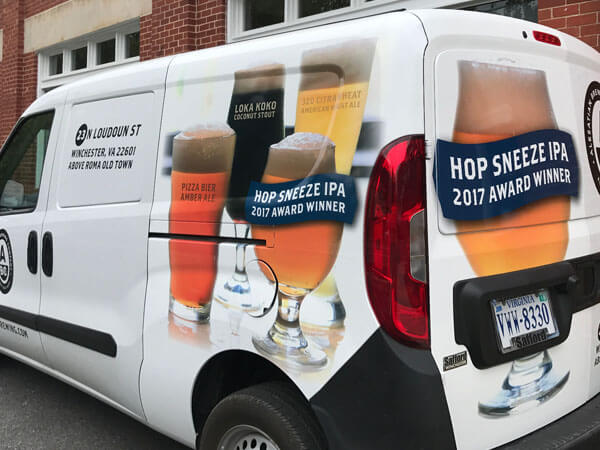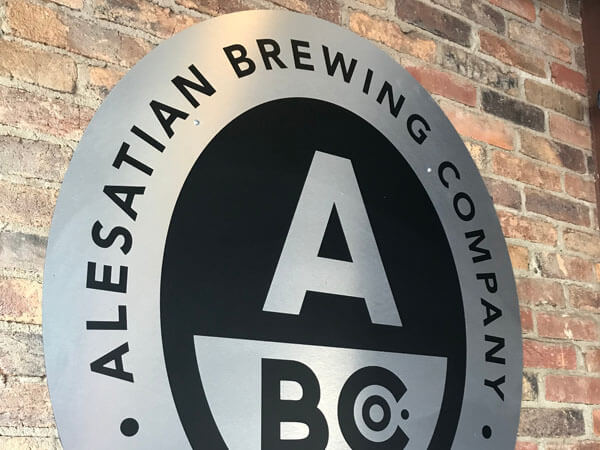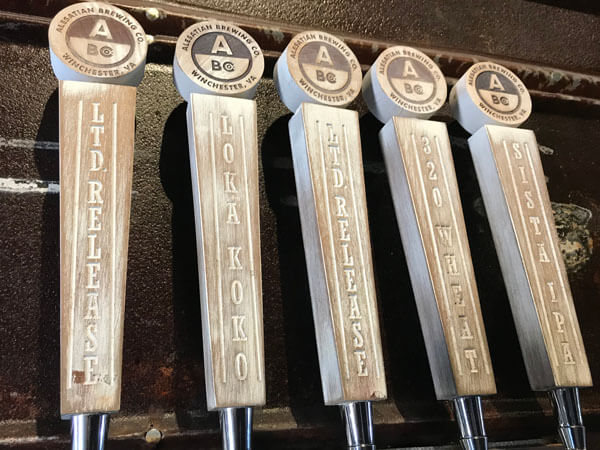 The Result
"Alesatian Brewing Company brings fresh, unique and classic brews to the heart of Old Town Winchester," said FASTSIGNS' Bryan Quick. "With 19 craft breweries located in the Shenandoah Valley, our goal was to position the Alesatian brand to stand out in the market before people even see the brewery itself."
FASTSIGNS of Winchester, VA is owned by Bryan and Tracey Quick.