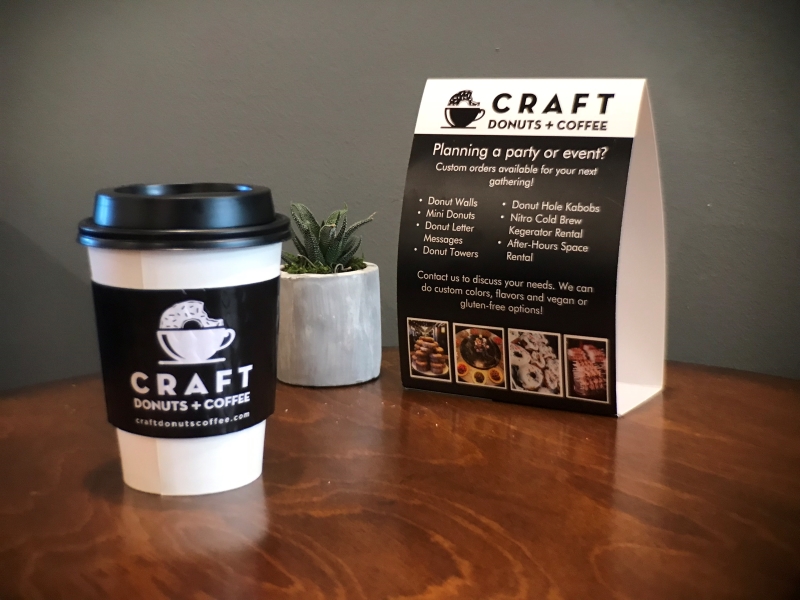 Craft Donuts
Coffee and Donut Brand Inspired by Historic Space
The Challenge
CRAFT Donuts + Coffee, a new business located in historic downtown West Dundee, Illinois, wanted to create a unique and inviting environment to help them sell scratch-made quality products and fresh coffee. They wanted their look to be consistent with the heritage and character of the area's older buildings.
The Solution
With a simple and easily-recognizable logo already designed, FASTSIGNS® incorporated it into tasteful signs and graphics.
Dimensional letters spelling out the CRAFT Donuts + Coffee name were placed on the outside of the building, along with an illuminated blade sign using the shop's logo. Frosted vinyl borders added to the front windows let people know there is more parking in the back, and a frosted vinyl logo on the front door identifies the location.
Inside, a mural placed on a large wall provides a visual point of interest for customers, and printed table tents promote products that patrons may not be aware are offered.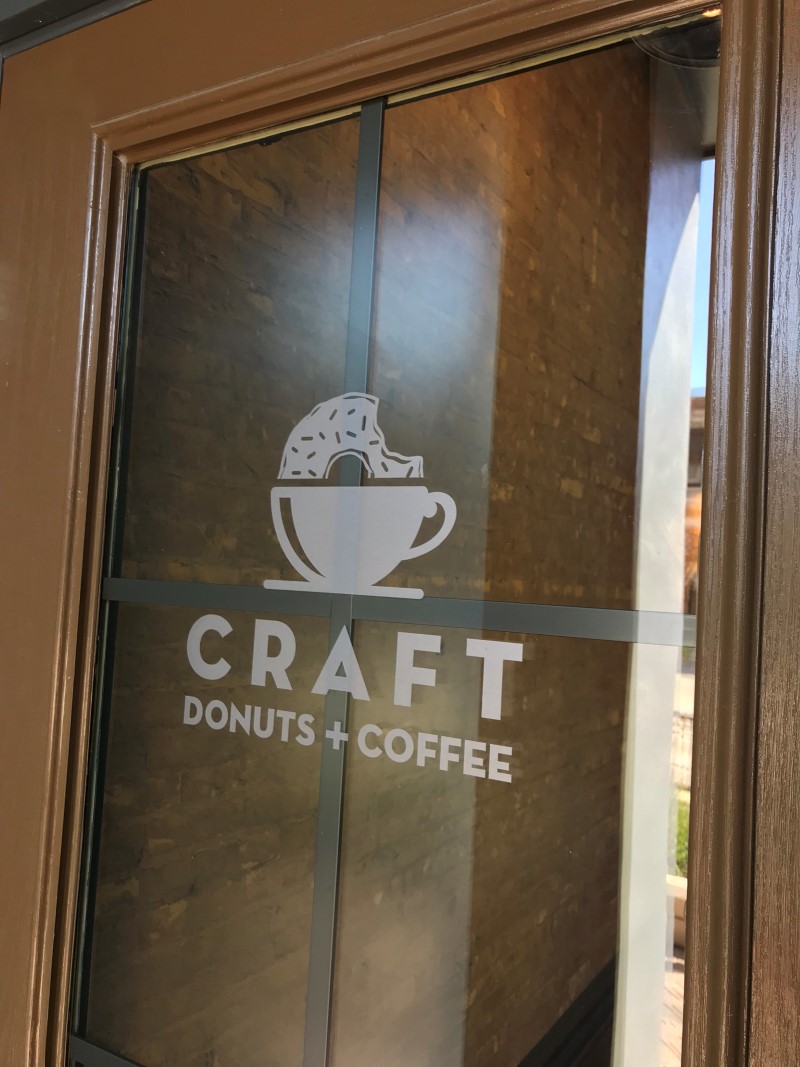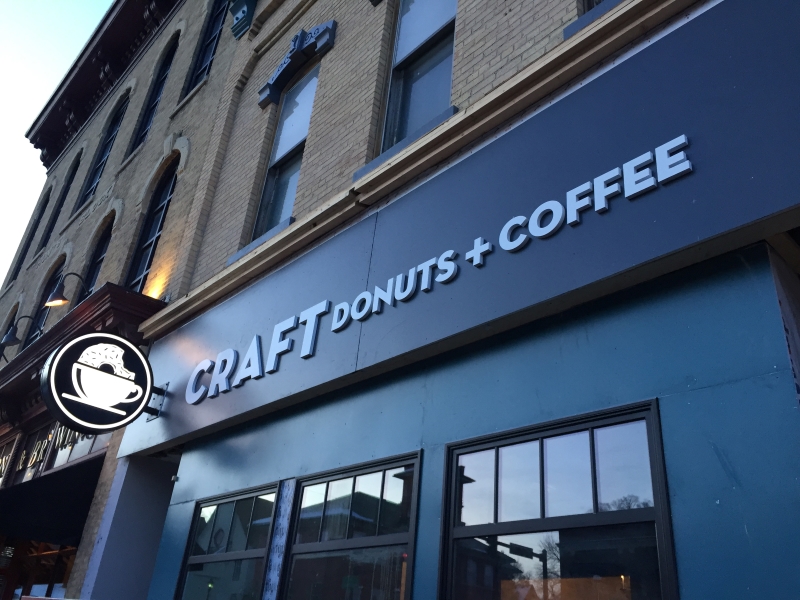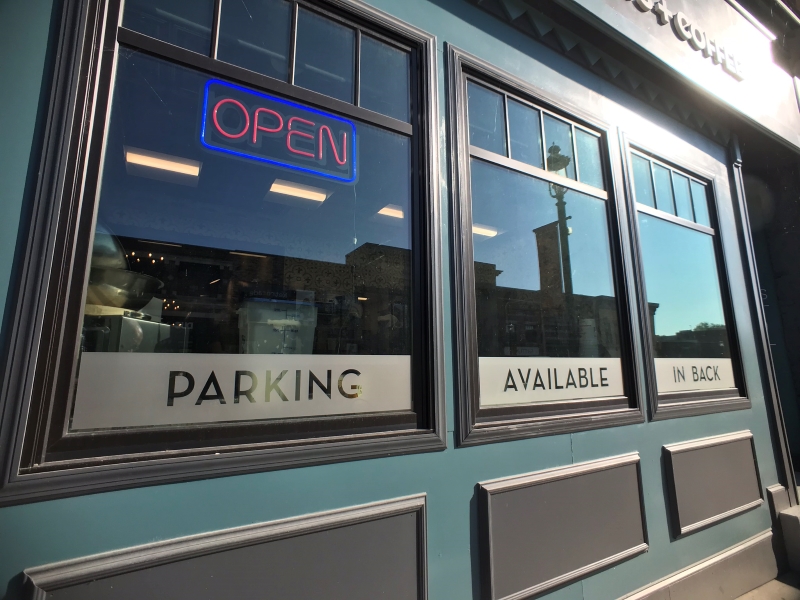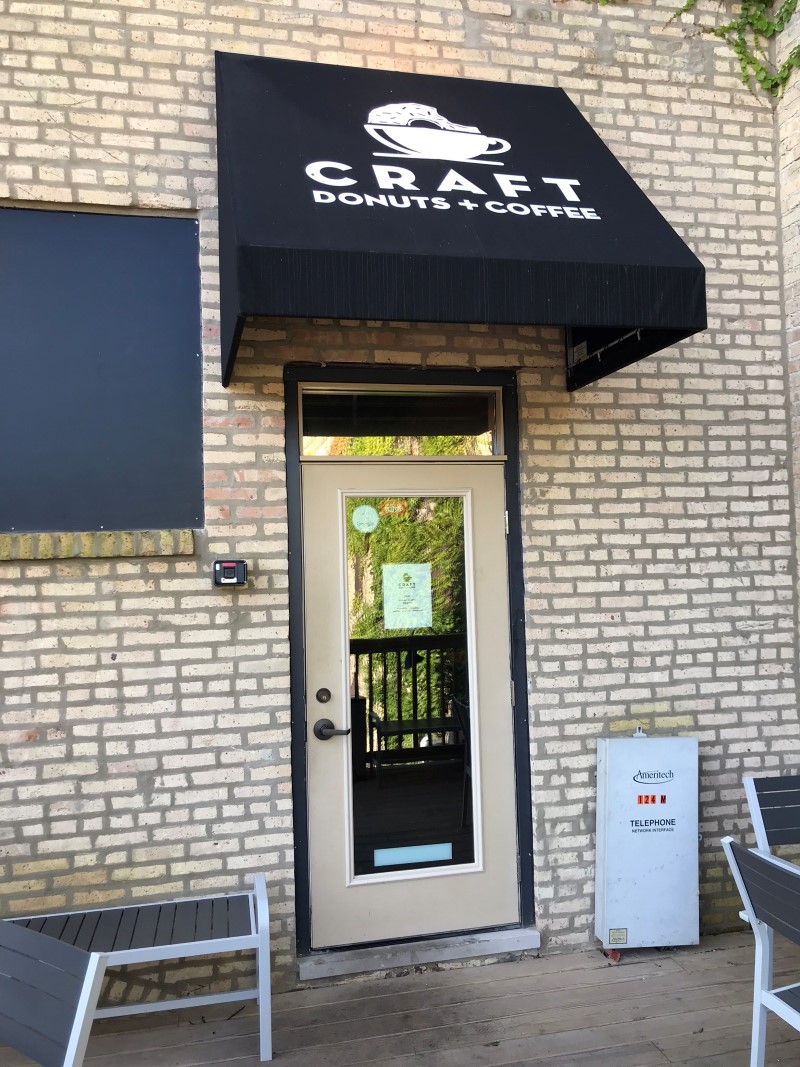 The Result
FASTSIGNS helped CRAFT Donuts + Coffee identify and promote their new business with visual elements that are consistent with the atmosphere the owners wanted to create.

*FASTSIGNS® of Carpentersville, IL is owned by Pat Gibbs & Tom Humrickhouse.