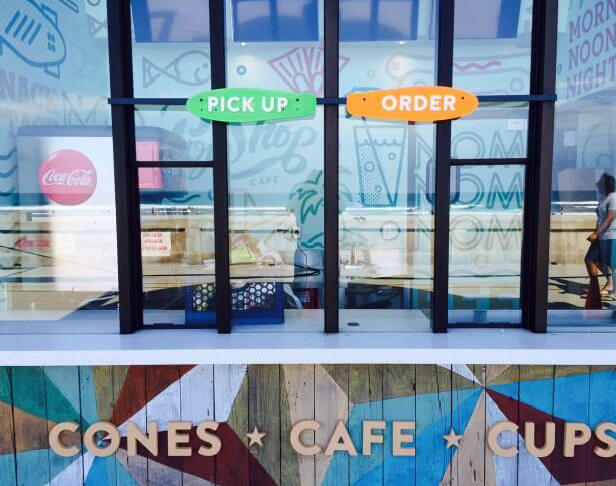 Dottie's Pop Shop
Making a Splash With Branded Beachside Signs
The Challenge:
Eat. Drink. Sleep., a property management company, and Hollis Brand Culture, a design firm serving the lifestyle and hospitality sectors, needed to create a complete brand identity for a walk-up café in San Diego's vibrant Belmont Park. After designing the logo and branding elements for Dottie's Pop Shop, they needed help turning their vision into reality.
The Solution:
FASTSIGNS® stepped in to provide the actual physical solutions to bring the design to life to attract attention on the busy beachside boardwalk and enhance the visitor experience.
The walk-up counter serves as a focal point; under the counter, FASTSIGNS created durable dimensional letters to communicate that it is a beach café offering cones and cups.
Each sign required color consistency, regardless of the materials used. Signs provided included custom wall graphics easily seen through the counter to ceiling glass to enhance the décor, oval directional signs to identify where to order and pickup, and a double-sided custom natural wood A-frame sign made with a chalkboard to communicate changing messages.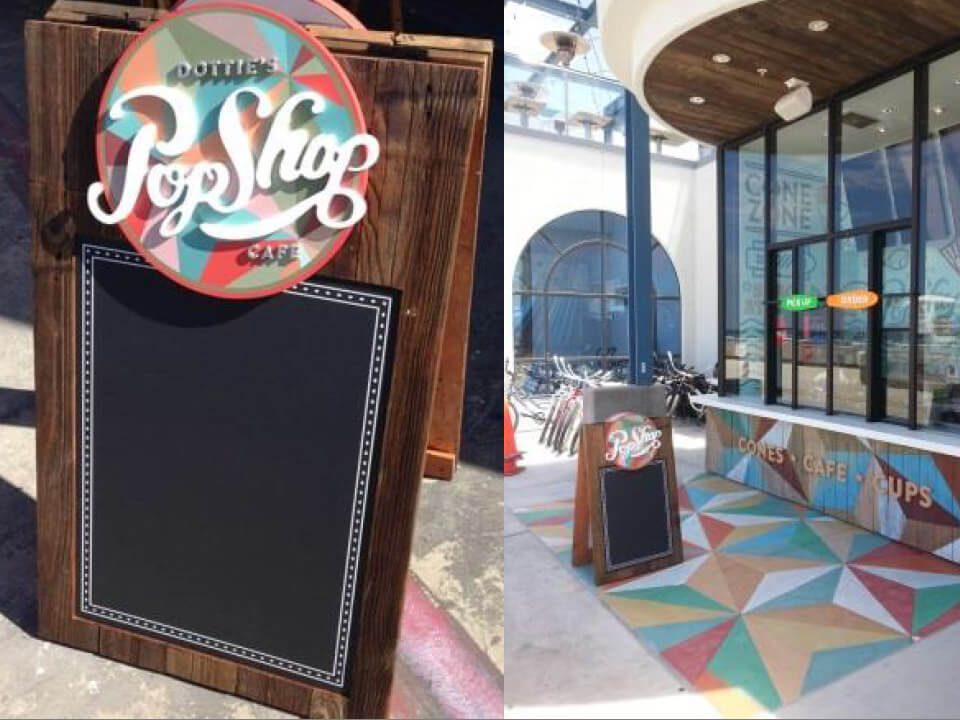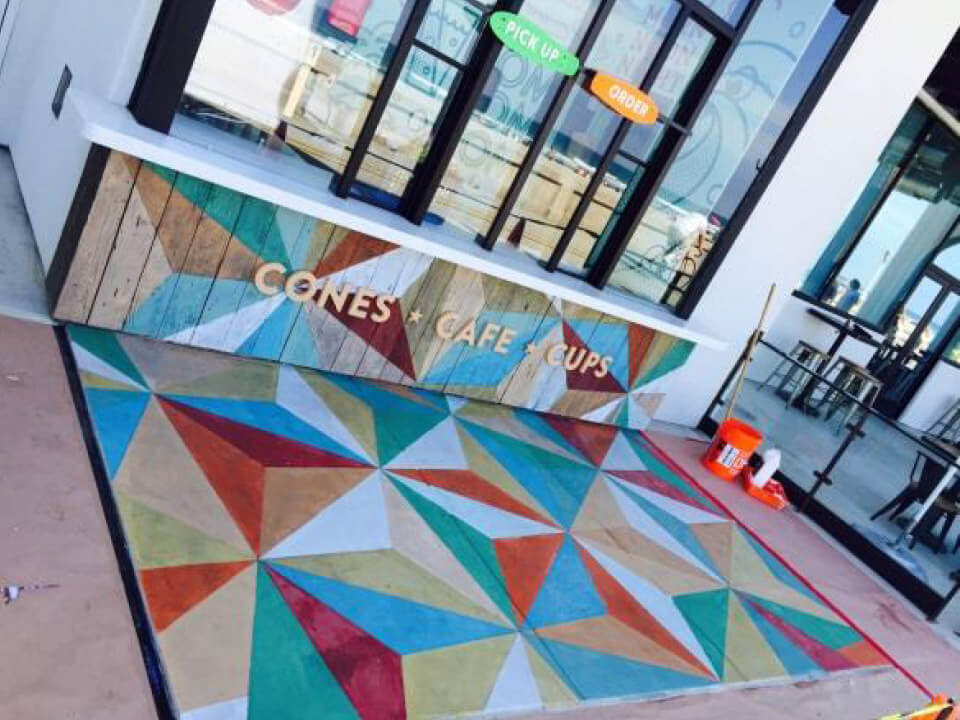 The Result: Consistent, Clearly Communicated Branding & Findability
The branded signs and visual graphics provided by FASTSIGNS create a cohesive look and feel for the trendy beachfront café. The wooden signs and dimensional elements are durable enough to withstand the beachside climate, and visitors are welcomed with appealing décor graphics.
*FASTSIGNS of San Diego, CA – Sports Arena is owned by Michelle and Sean Cox.