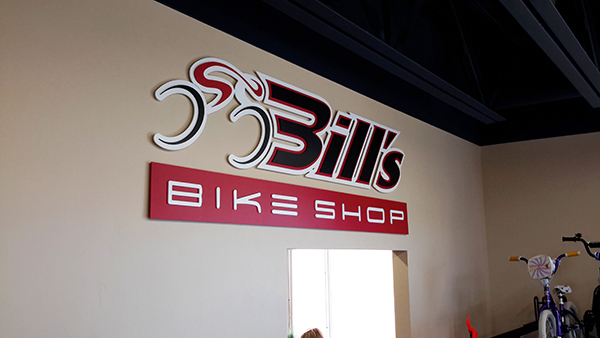 Bill's Bike Shop
Reinventing a Brand to Run Cycles Around the Competition
The Opportunity
Bill's Bike Shop needed to rebrand their store in a new retail location. As an iconic part of the Idaho Falls, Idaho community since 1947, Bill's Bike Shop has grown in notoriety over the years with racing team sponsorships, cycling events and their work refurbishing bikes for area youth.
The Challenge
The owner of Bill's Bike Shop, Gary Wight, contacted FASTSIGNS® of Idaho Falls to give his business a modern look with an updated logo, signage and décor. The bike shop wanted to attract biking, running and triathlon customers and needed to get ready for grand opening and open house events.
The Solution
FASTSIGNS' Nathan Smith met with Wight when the plans were underway for the new, standalone building. During the construction project, FASTSIGNS interpreted architectural drawings with elevations and superimposed designs for signage and wallpaper to direct people in the mountain biking and running sections of the store.
The wall décor included gallery wraps created with sectional photography montages. The design plans involved placement for all interior décor, location of lighting and placement of retail fixtures. This was all part of the plan for FASTSIGNS to help to brand the new location.
"We wanted people walking in the store to know they are passionate about bicycles," Smith said.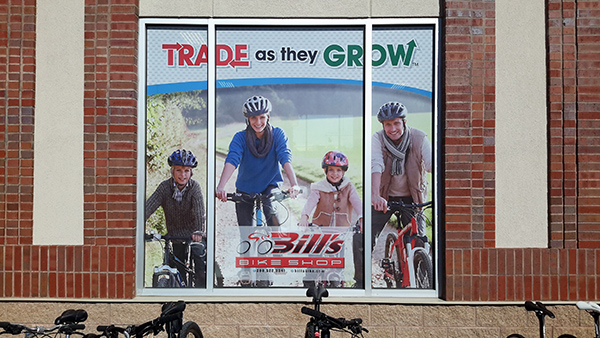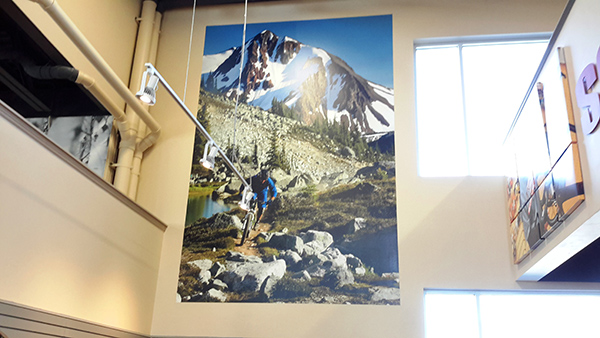 FASTSIGNS added a site sign, exterior signs, outdoor dimensional graphics and window graphics to enhance the look of the store. "We wanted to make sure Bill's was set up with signs and graphics that not only gave the store an upscale look, but also helped the owner make more money," Smith remarked.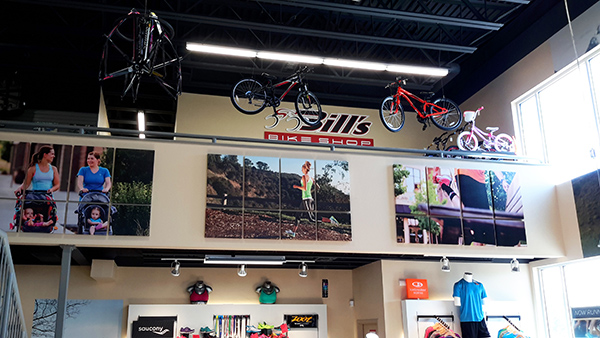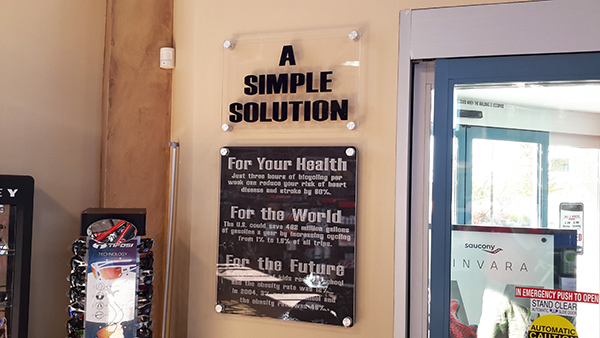 FASTSIGNS created interior dimensional signs with the logo to give the store a polished look. In high-traffic areas of the store, FASTSIGNS used safety signs to communicate store policies and ADA signage to keep the store accessible and compliant. "Anytime we provide dimensional signs over flat, it looks better," Smith remarked. "Our goal was to make the store look appealing."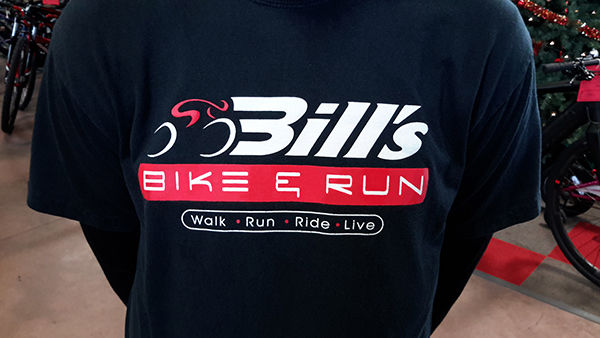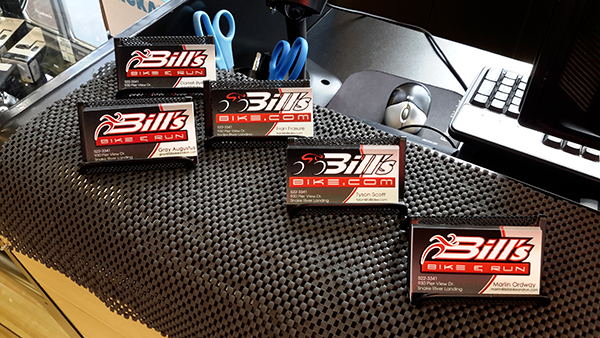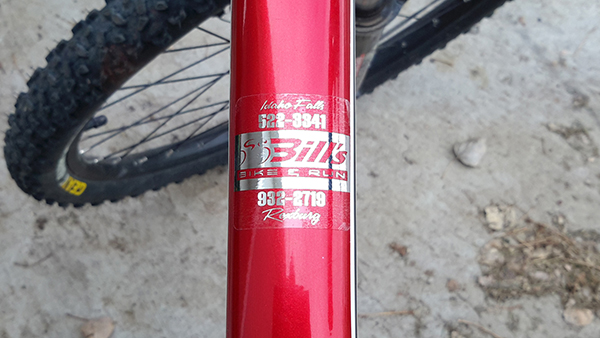 The visual solutions provided by FASTSIGNS included branded t-shirts, employee name tags, bike stickers, menu boards, safety signage and more. FASTSIGNS designed various printed materials including business cards, gift cards and Point of Purchase signs to promote merchandise.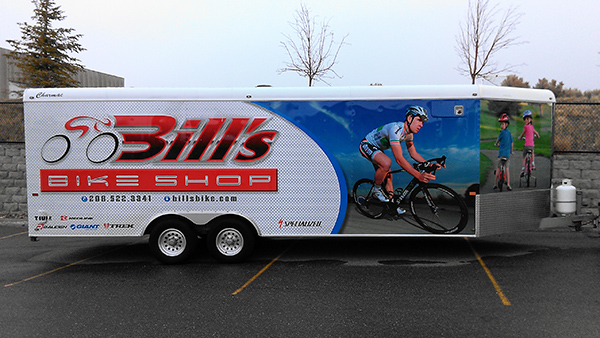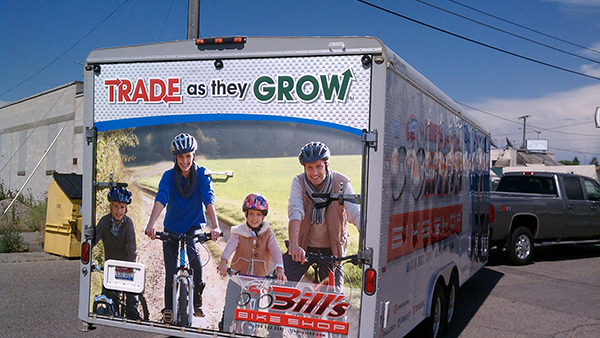 FASTSIGNS also created two trailer wraps to take the brand on the road to BMX races and to promote the brand wherever Bill's travels.
The Result
Bill's Bike Shop opened their doors to the community with a cohesive new look. Wight said he was impressed with Smith and the FASTSIGNS team for their willingness to embrace the large-scale project.
"I was very pleased with the logo, designs and the finishing touches they put on everything," Wight said. "Everything at Bill's identifies who we are and the work was personalized for our store, which makes a difference."
Knowing exactly what Bill's Bike Shop wanted to accomplish, FASTSIGNS was able to deliver more visual solutions than Bill's Bike Shop had ever expected.
*FASTSIGNS® of Idaho Falls, Idaho is owned by Nathan Smith.