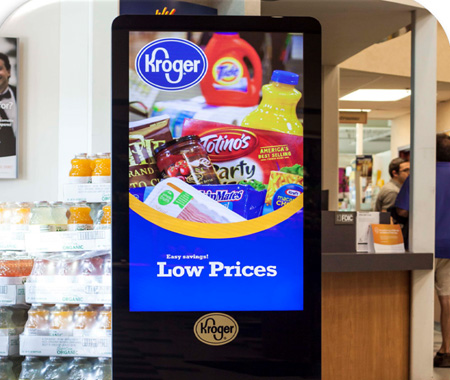 Kroger Co.
Updating Grocery Stores with Digital Kiosks and Point of Purchase Signage
The Opportunity
The Kroger Mid-Atlantic partnered with the Virginia's Blue Ridge Roanoke Valley to emphasize travel and tourism throughout the region and create awareness about contests, giveaways and other promotions.
The Challenge
FASTSIGNS met with representatives from Kroger Mid-Atlantic to discuss plans for digital signs to update the look of their store entrances. Kroger wanted to reach a larger audience of people with promotions and advertising messages, regardless of what time of day or night that shoppers visited the store.
The Solution
FASTSIGNS created compelling content for 55 digital kiosks to help Kroger communicate their branded messages in-store to complement the point of purchase signs and hanging signs that FASTSIGNS had already installed for 125 Kroger locations.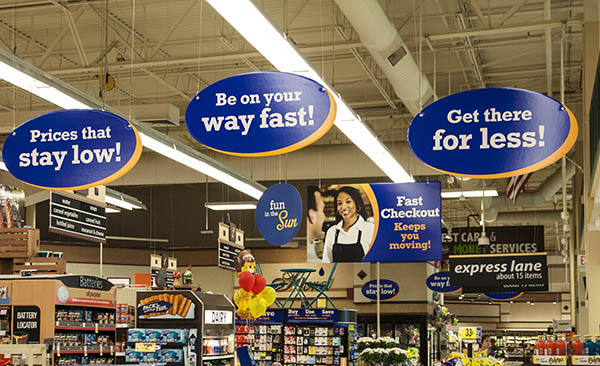 FASTSIGNS' Joe Driscoll explained, "We demonstrated the power of digital signs by displaying a digital kiosk in Kroger's Mid-Atlantic office with different messages running 24/7."
The digital kiosks were a big hit during a manager's meeting in town. A new promotion seemed like the ideal opportunity for Kroger to dive into digital signs.
"We created a :30 second content spot for the digital kiosk and worked with Kroger's regional advertising office on video content and still images," Driscoll mentioned.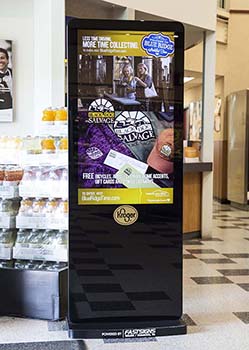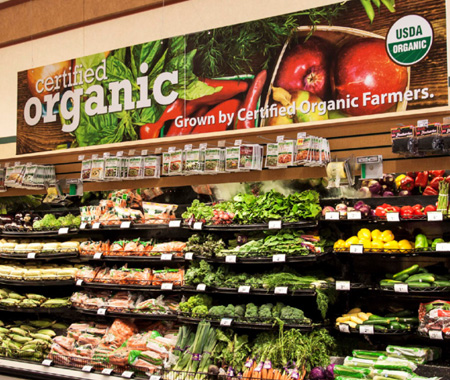 Kroger customers can now view current promotions on engaging and modern digital kiosks. The digital solution provides the wow-factor that Kroger wanted to reach customers as they enter the front doors.
"Kroger placed a digital kiosk at the entrance of the store close to the produce section because this area receives the most foot traffic," Driscoll said. "It's the best place to watch the video content."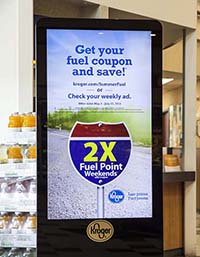 The Result
From Virginia to North Carolina, Kroger shoppers are greeted by digital kiosks provided by FASTSIGNS. The digital signage solution created a modern shopping environment for Kroger and has allowed the grocer to change content and promotions more regularly. FASTSIGNS continues to keep the in-store signage fresh for Kroger.
*Created by FASTSIGNS of Salem and Roanoke, Virginia.