FASTSIGNS® of Englewood - Littleton, CO Creates Candy Chutes
(ENGLEWOOD, Colo.) October 8, 2020 - FASTSIGNS® of Englewood - Littleton, CO, a locally owned and operated sign and graphics company, is joining in the local Halloween festivities by creating Trick or Treat Candy Chutes for community members, businesses and organizations to purchase.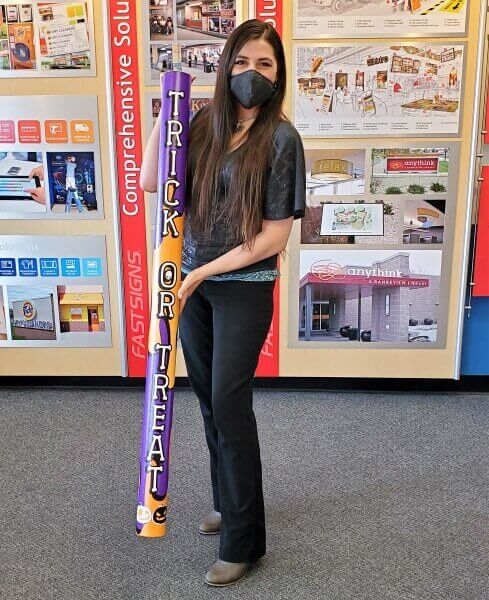 These spooktacular creations for delivering candy safely to little goblins, princesses, superheroes and more are 60" long by 3" in diameter and will be wrapped with one of three fun and festive Halloween inspired designs. Four of the team members at FASTSIGNS will each be contributing a design to showcase some of their own creativity. In addition, Site:BusinessName} is going to donate a portion of the sales to the Food Bank of the Rockies. This organization's mission is to help families thrive by efficiently procuring and distributing food and essentials to the hungry through their programs and partner agencies.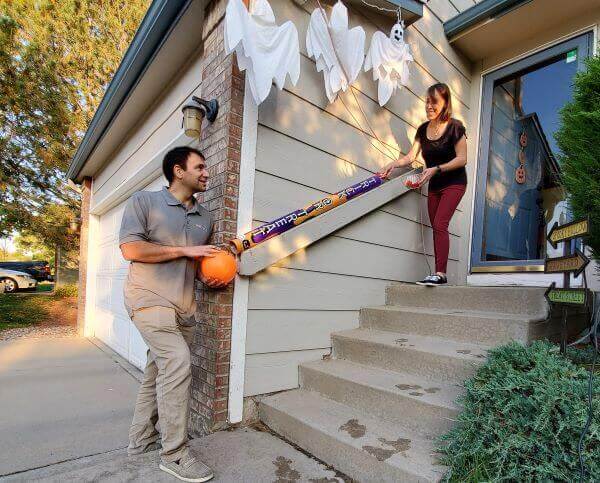 "I started seeing conversations on social media on how to safely trick-or-treat this year. When I saw the idea for candy chutes, I knew I wanted to make one and thought there may be other people in the community looking for something like this," said Larissa Croll, owner of FASTSIGNS® of Englewood - Littleton, CO. "I posed the idea to my team and, being the creative individuals they are, several people expressed interest in designing them. We decided to do four different designs so that four different team members could show off their artistic talents."
The Halloween Candy Chutes are $40 apiece, and the team will be producing them as they receive orders. It will take two to three business days to prepare each chute. Since every porch is different in size, the team won't be including any sort of framework to house the chute.
For more information or to order your own, email 238@fastsigns.com or call the center directly at (303) 997-2050. FASTSIGNS® of Englewood - Littleton, CO is located at 5124 S. Broadway, Englewood, CO 80113.
About FASTSIGNS
FASTSIGNS® of Englewood - Littleton, CO is a locally and independently owned and operated sign, graphics and visual communications company that provides comprehensive visual marketing solutions to customers of all sizes—across all industries—to help them attract more attention, communicate their message, sell more products, help visitors find their way and extend their branding across all of their customer touch points including décor, events, wearables, digital signage and marketing materials. To learn more, visit fastsigns.com/238 or call (303) 997-2050.