(FARMINGTON, N.M.) – Husband and wife team Mark and Kim Coufal recently opened the first FASTSIGNS® franchise center in Farmington, New Mexico, located at 5150 College Blvd., Suite 204.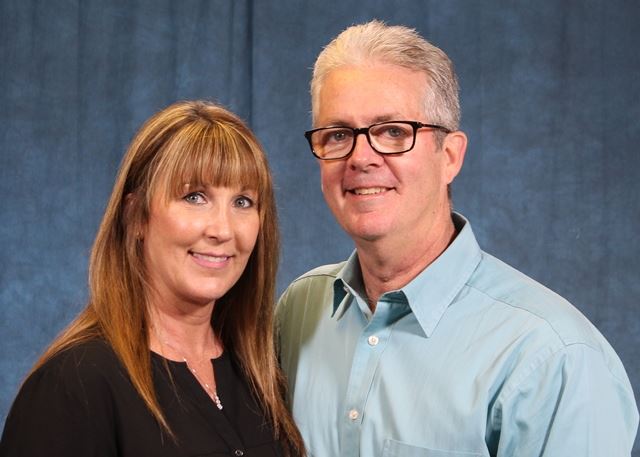 Having lived in the Four Corners area for over 30 years, the Coufals are excited to open their own business in Farmington that will benefit other local businesses and organizations by providing signs, graphics and visual marketing solutions.
"Entering a new industry, it was important for us to have the support of an established system that gives franchisees an excellent opportunity to succeed," Kim said. "We are very excited to be a part of the FASTSIGNS family and ready to provide the San Juan County communities with access to premier visual communications expertise and quality products."
Mark has 25 years of experience in the oil and gas industry with an emphasis on regulatory compliance and serves as Director of Safety for an energy corporation. Kim has worked in the educational field including positions as a Financial Aid and College Entrance (FACE) Coordinator at Farmington Municipal Schools, College Advisor, and Director of Admissions at San Juan College.
"After working in higher education for many years, I will be shifting my focus from helping students achieve their academic goals to helping local companies achieve their goals," Kim said.
FASTSIGNS of Farmington's graphic designer and production manager is Luke Hawthorne, who is also the Coufals son-in-law. He earned a bachelor's degree in animation and cinematography and has four years of experience in visual communications production.
FASTSIGNS of Farmington is open Monday through Friday from 8:30 a.m. to 5 p.m. and can be reached at (505) 675-4000.
About FASTSIGNS®
FASTSIGNS® of Farmington is an independently owned and operated sign, graphics and visual communications company that provides comprehensive visual marketing solutions to customers of all sizes—across all industries—to help them attract more attention, communicate their message, sell more products, help visitors find their way and extend their branding across all of their customer touch points including décor, events, wearables, digital signage and marketing materials. To learn more, visit fastsigns.com/2141 or call 505.675.4000.