(BIRMINGHAM, Ala.) – As downtown Birmingham continues to revitalize and grow, so have local business owners and long-time residents Margie and Tom George, who operate AccuPrint and a FASTSIGNS® co-brand franchise.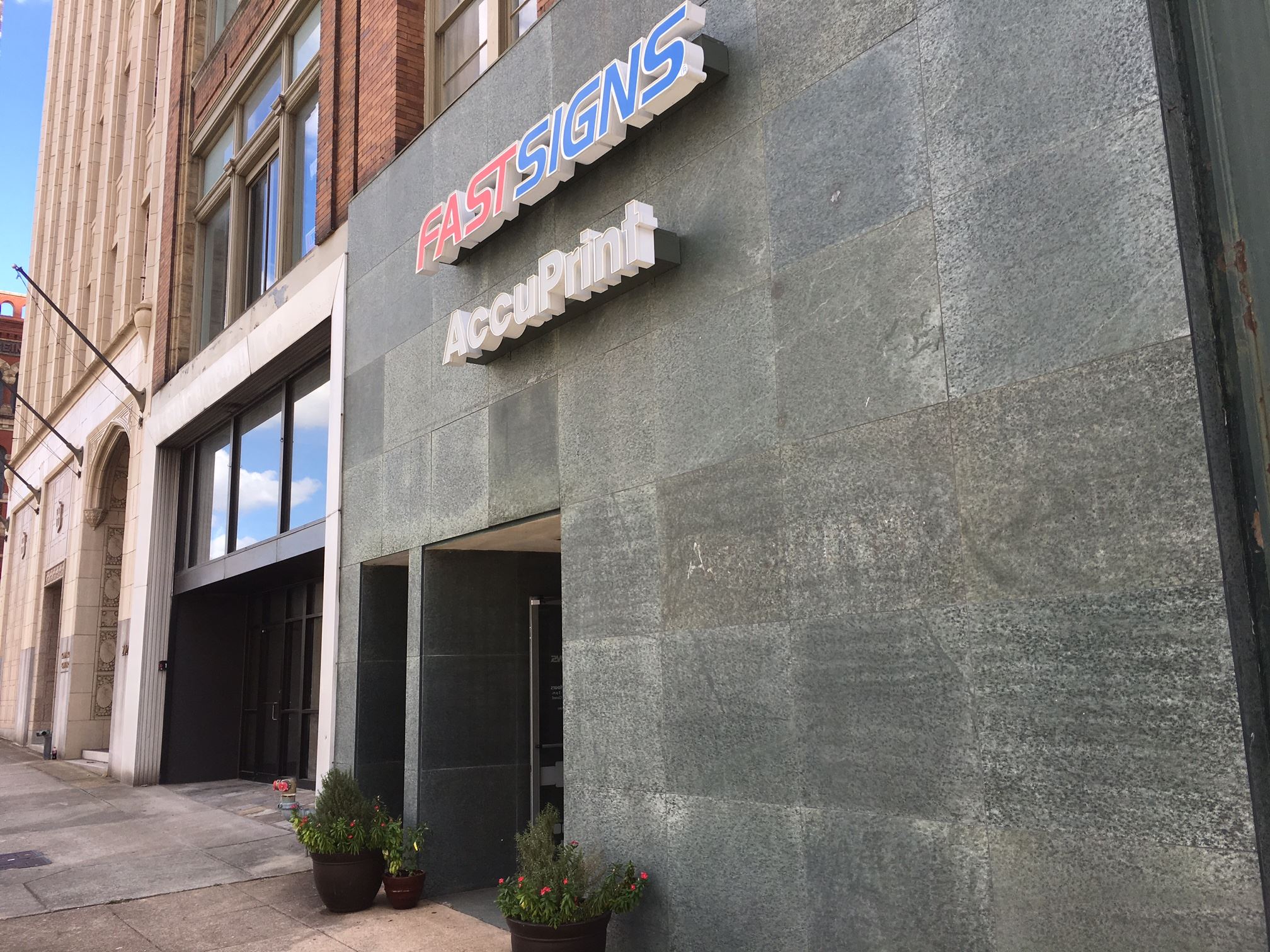 In 1998, the Georges purchased their downtown building on 1st Avenue, renovated a loft on the second floor where they have lived ever since and opened their commercial printing business on the first floor, AccuPrint.
Last year, the Georges decided to expand their business and diversify their product offering by opening FASTSIGNS of Downtown Birmingham in the same building as AccuPrint, located at 2023 1st Ave. in the heart of downtown. They remodeled their space to accommodate more production equipment and hired three new team members. Together, they provide a one-stop-shop for all visual communications needs, including signage, visual graphics and printing. FASTSIGNS of Downtown Birmingham celebrated their one-year anniversary in November 2016.
"We love to see the historic downtown buildings coming to life, new businesses opening up and people moving back into the area," said Margie. "With new construction and development initiatives, we're able to provide comprehensive signs and visual graphics for projects of any size. Whether it's building signs, interior décor graphics, regulatory signage, flyers, business cards and more, we can provide it. For example, we recently provided various branded ADA-compliant signs for a renovation project on 18th Street."
FASTSIGNS of Downtown Birmingham is open 8 a.m. to 5 p.m. Monday through Friday and can be reached at (205) 322-7446.
About FASTSIGNS®
FASTSIGNS® of Downtown Birmingham is an independently owned and operated sign, graphics and visual communications company that provides comprehensive visual marketing solutions to customers of all sizes—across all industries—to help them attract more attention, communicate their message, sell more products, help visitors find their way and extend their branding across all of their customer touch points including décor, events, wearables, digital signage and marketing materials. To learn more, visit fastsigns.com/2093 or call (205) 322-7446.