FASTSIGNS International, Inc., the franchisor of more than 675 FASTSIGNS® locations worldwide, announced that Chris Becraft has been named Vice President of National Accounts.
The FASTSIGNS National Accounts program provides comprehensive project management for companies with sign and graphic needs spanning across multiple locations. With the support of the global franchise network, FASTSIGNS National Accounts provides brand consistent, cost-effective products and full service sign program management solutions for companies through one point of contact and invoicing.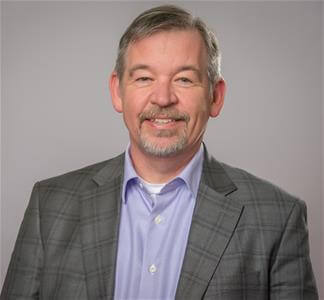 "We're thrilled to welcome Chris Becraft to lead our national accounts initiative," said Catherine Monson, CEO of FASTSIGNS International, Inc. "Chris brings a wealth of experience in serving national accounts, consulting and working in franchise systems. His knowledge and leadership will be instrumental in expanding sign management services for brands with multiple locations across North America and internationally."
Prior to joining FASTSIGNS International, Inc., Becraft spent over 17 years at CCA Global Partners where he held leadership positions in sales, operations and national accounts supporting the franchise brand ProSource. While there, he oversaw the sales and merchandising functions of company-owned showrooms and advised franchisees on product, merchandising and best practices.
"With our worldwide network of FASTSIGNS franchisees, strong supplier relationships and dedicated corporate national accounts team, we are in a unique position to help customers maintain brand integrity across global locations with ease and consistency," Becraft said. "In addition to electrical signs, fleet and other branding graphics, FASTSIGNS National Accounts is also equipped to help brands with their digital signage and content management needs."
To learn more about FASTSIGNS National Accounts, visit fastsigns.com/nationalaccounts or contact sales@fastsignsnational.com. 
About FASTSIGNS®
FASTSIGNS International, Inc. is the largest sign and visual communications franchisor in North America, and is the worldwide franchisor of more than 675 independently owned and operated FASTSIGNS® centers in eight countries including the U.S., Canada, England, Saudi Arabia, UAE, Grand Cayman, Mexico and Australia (where centers operate as SIGNWAVE®).
FASTSIGNS locations provide comprehensive sign and visual graphic solutions to help companies of all sizes and across all industries attract more attention, communicate their message, sell more products, help visitors find their way and extend their branding across all of their customer touch points including décor, events, wearables and marketing materials. Learn more about sign and visual graphic solutions or find a location at fastsigns.com. Follow the brand on Twitter @FASTSIGNS, Facebook at facebook.com/FASTSIGNS or on LinkedIn. For information about the FASTSIGNS franchise opportunity, contact Mark Jameson at (214) 346-5679.