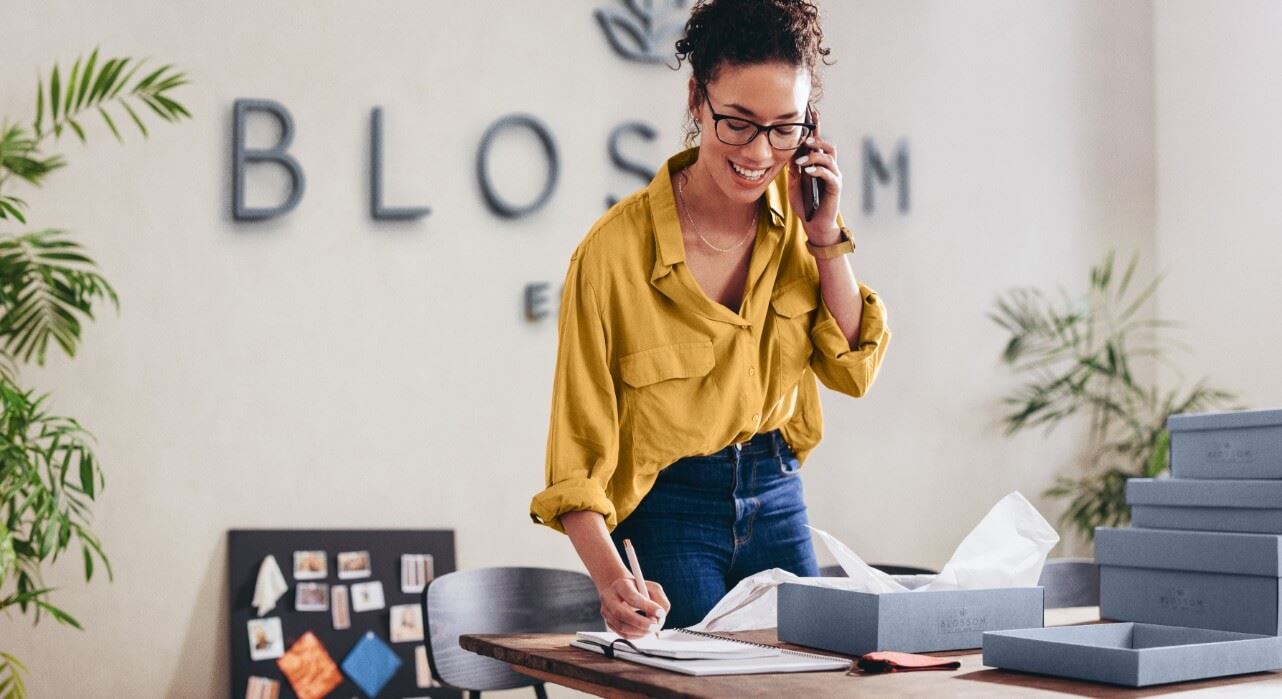 Make Your Statement
Custom Sign & Graphics Company in Sacramento/Natomas Airport Area, CA. SERVING: Sacramento County: Sacramento, Downtown Sac, North & South Natomas, Rio Linda, CA
FASTSIGNS® of Sacramento/Natomas Airport Area, CA
2580 Arena Blvd, Ste B110
Sacramento, CA 95834-7942
Get Directions

FASTSIGNS® of Sacramento/Natomas Airport Area, CA

Monday
Tuesday
Wednesday
Thursday
Friday
Saturday
Sunday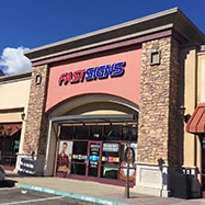 Get Your Quote
Your Top-Rated Local Sign Experts
At FASTSIGNS® of Sacramento/Natomas Airport Area, CA, our company is all about you. We focus on your business goals and deliver custom signage solutions to help you achieve them. Our experience ensures that we understand your objectives and provide outstanding results within budget and on time every time.
Our team doesn't rest on our laurels either. We utilize the most advanced technology and fabrication methods to create marketing products that are durable, vibrant and unmatched in quality. In addition to our signage, we offer products designed to help your business stand out, including banners, event displays, exhibit decor, graphics, promotional materials, wearables and more!
Take the pressure off yourself by allowing our experienced local team to design and construct your signs. You can then enjoy adding these to your marketing efforts so your business's unique story can reach more customers.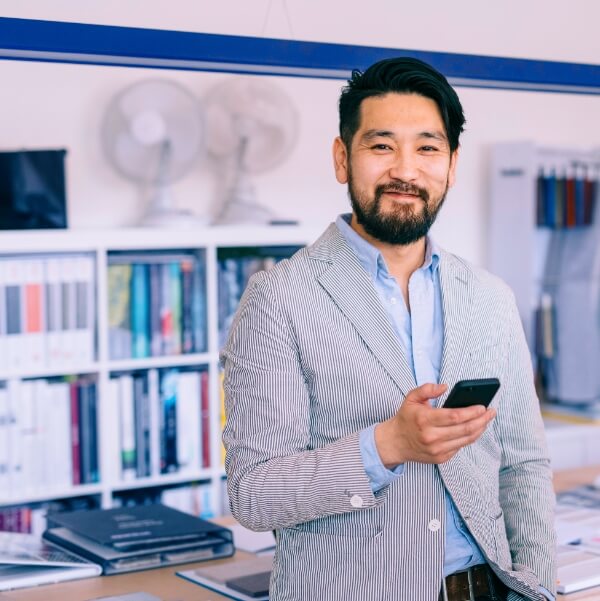 Safety & Health Signage

Get back to business smoothly and confidently with our comprehensive, customizable solutions.

Browse Offerings

Hear from People Like You

Check out testimonials from others who have strengthened their brand with FASTSIGNS.

Read Our Reviews

Don't Know What You Want?

Tell us what you are trying to accomplish and we'll help you bring your ideas to life.

Get Started
ADA signs are essential to ensure your business is accessible to everyone. These signs provide clear and concise information about accessibility features, such as wheelchair ramps, elevators, roof access, and stairs. They also help people with visual impairments find their way around your premises. Our ADA signs are specifically designed to meet the requirements of the Americans with Disabilities Act, and you can be confident they'll be highly visible and easy to read. If you're looking for an effective way to make your business more accessible and avoid fines, ADA signs are a must. More info…
.
Banners are a great way to grab attention and make an impact, whether you're promoting a sale, grand opening, advertising new products or using them for your church picnic. Vinyl banner signs are popular because they are inexpensive, impactful, and easily set up and taken down. We offer banners in any size imaginable, made from high-quality materials, and built to last so you can use them again and again. Whether you need a large-scale banner for outdoor advertising or a perforated or hanging banner, we have what you need to make a first-class impression. More info…
.
Churches use many different types of signs to communicate with their congregations and the community. With the use of professionally designed signs, religious organizations can promote upcoming events, share announcements, or display a message of faith that serves as a beacon to those seeking spiritual guidance. We create custom signs for all religious organizations, from traditional marquee signs in front of the church to LED message boards displaying scripture verses and other announcements. Whatever type of sign you choose, we will help you make sure that it is visible, legible, and memorable. More info…
.
At first glance, construction site signs seem simple, but construction sites use a plethora of signs often in combination to communicate essential information and keep everyone safe. These signs are a powerful tool for managing traffic, enhancing safety, and promoting your brand. Signs can show the entrance to a construction site, delineate the work area, post safety warnings and much more. And because they are highly visible, construction site signs can also help promote your construction business to passersby. Whether you're looking for a simple way to communicate information, or a powerful marketing tool, we are here to create all your construction site signs. More info…
.
Decals are versatile and add flair to any product, wall, or window. They are used to add graphics, colors, and images to enhance signs. Some decals are printed with specific messages or pictures, while others have more general uses. Either way, decals add personality and make any product more eye-catching. Decals are easy to apply and remove, making them an excellent option for temporary or changeable displays. Plus, they are an inexpensive way to add significant impact. If you are looking for an easy way to take your business to the next level, consider investing in some decals! More info…
.
A grand opening sign is a perfect way to announce your new business to the community. It will help generate a buzz and build excitement for your opening. Our grand opening signs are custom made for your business ensuring you have the right type of grand opening signs to reach your goals. We have the signs you need to make a big impression, from durable vinyl banners to hang from an awning to cost-efficient yard signs and window decals. But they're not just for businesses - they can also be used for community events, charity fundraisers, and other personal events. So, whether you're opening a new store, launching a new product, or planning a community carnival, make sure your event is well advertised with grand opening signs. More info…
.
Restaurant signs are among the most popular products we offer. They are an essential part of any eatery's marketing strategy. They come in a wide variety of styles and sizes to suit any need. Restaurant signs can be used to advertise specials, promote new menu items, or simply welcome customers to your establishment. Restaurants use signs indoors and outdoors. Our expert sign staff will help you choose the correct materials to ensure your signs are suited to the environment they will be used in. If you're looking for a way to increase foot traffic and boost your bottom line, consider investing in some quality restaurant signage. You won't be disappointed! More info…
.
Schools use signs of all types in their classrooms, administrative offices, and on campus. They can be placed outside the school to attract attention or in the lobby or hallway to inform visitors. School signs are used to advertise upcoming events, such as performances and sports games, or to display important information such as school rules and dress codes. Many different school signs are available, from simple A-frames to more elaborate LED displays. Whatever their purpose, school signs play an essential role in the day-to-day operations of any educational institution. More info…
.
Directional and wayfinding signs are essential for any business or public space. They help people navigate complex environments, find the products and services they need, and generally make life easier. They are found in office buildings, shopping centers, and grocery stores. They should be easy to read and understand, durable enough to withstand the elements, and customizable to fit the specific needs of your business or space. We offer a wide range of directional and wayfinding signs that are easy to customize and built to last. If you're looking for high-quality, affordable directional and wayfinding signs to help your business, we have what you need. More info…
.
Yard signs are one of the most effective and affordable marketing tools available. They are an excellent way to promote your business, product, or event. They are visible from a distance, easy to set up, and relatively inexpensive. And because they can be placed just about anywhere, they offer a high degree of flexibility when marketing your business. Whether you need corrugated plastic or aluminum, we have the perfect signs for getting your brand noticed, promoting your political campaign, or advertising a yard sale. More info…
Only the BEST Signs for Your Business
Your brand has a story to tell and an impression to make. The experts at FASTSIGNS® of Sacramento/Natomas Airport Area, CA are ready to help you make a lasting impression with our custom solutions that go beyond the signs and banners we're known for.
Some of the products we offer include: