Doug Brauer, franchisee of FASTSIGNS® of Appleton, WI, was awarded the franchise network's most prestigious recognition: the FASTSIGNS Award. This award is given each year at the FASTSIGNS convention to the franchisee who best represents the concept and the spirit of the FASTSIGNS brand, both in their local business community and in the FASTSIGNS network of more than 650 independently owned and operated locations. Recipients exemplify everything it takes to be a successful business owner, including integrity, determination and innovation.
"Doug is an exemplary leader; he has an incredible attitude, manages an amazing staff, isn't afraid to take risks and operates one of the most efficient and organized centers in the FASTSIGNS network," said Catherine Monson, CEO of FASTSIGNS International, Inc. "Committed to superior customer service and flawless execution, Doug and his team truly embrace the FASTSIGNS 'More Than' brand philosophy and always go the extra mile to provide customers an exceptional experience."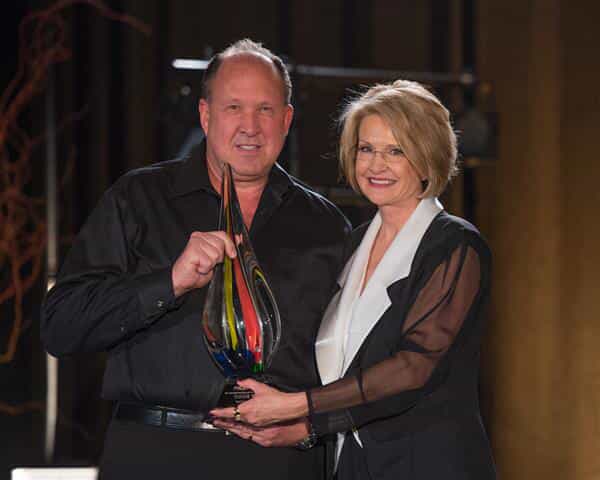 Last year marked FASTSIGNS® of Appleton, WI's 20th anniversary in business. Doug and Linda Brauer opened FASTSIGNS® of Appleton, WI in August 1996. They quickly became leaders within the FASTSIGNS network and the industry, consistently being recognized for their successful operation, management and creative marketing..
"We feel so fortunate and honored to receive this recognition," Brauer said. "Our number one priority is to support our customers and our employees. We have an amazing, dedicated team of visual communications experts that go above and beyond to solve our customers' challenges and deliver excellence each and every day."
About FASTSIGNS®
FASTSIGNS® of Appleton, WI is a locally and independently owned and operated sign, graphics and visual communications company that provides comprehensive visual marketing solutions to customers of all sizes—across all industries—to help them attract more attention, communicate their message, sell more products, help visitors find their way and extend their branding across all of their customer touch points including décor, events, wearables, digital signage and marketing materials. To learn more, visit fast-signs.com/appleton-wi/ or call (920) 289-2361.