Case Study - The Holiday Wine Cellar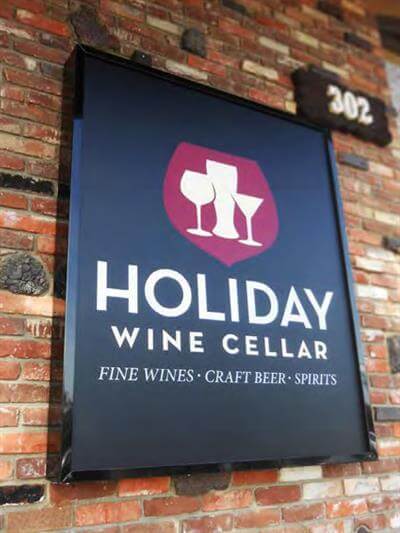 The Opportunity
Holiday Wine Cellar, a family-owned business open since 1965, needed help with a dated logo that no longer fit its brand image or marketing needs. Selling everything from collectible Napa Valley wine and vintage port to craft beer and specialty spirits, Holiday Wine Cellar was ready for a branding refresh.
The Challenge
Holiday Wine Cellar needed to communicate their message across their multiple marketing and signage platforms. Over the years, the store evolved to provide more specialty offerings to customers, both in-store and online, but the company's branding remained unchanged.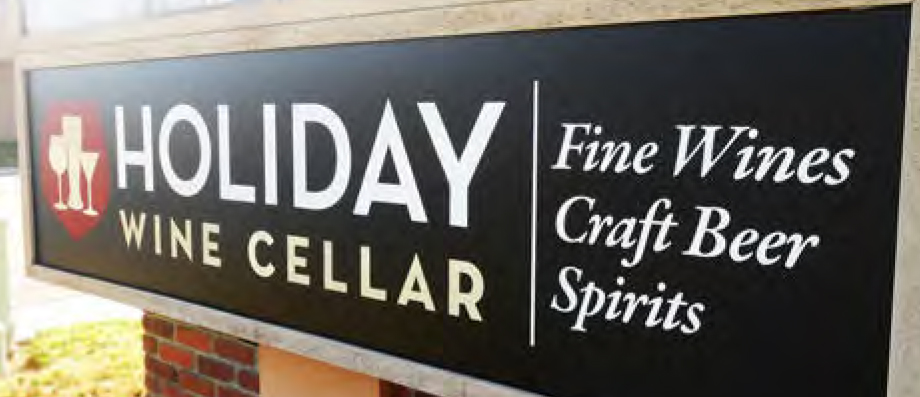 The Solution
FASTSIGNS® recommended a logo makeover accompanied by a branding style guide that could be easily distributed to employees and staff designers. FASTSIGNS recreated the Old English-style logo to be clean and modern, while utilizing a few of the original logo's graphic elements to honor the company's history. Holiday Wine Cellar's new logo better represents the company as not just a fine wine retailer, but also as experts in beer, spirits and cigars.
"We worked with Holiday Wine Cellar to communicate the importance of enforcing the new brand guidelines to create a consistent message across all of their marketing," explained FASTSIGNS' Jonathan Schwartz. "They attend a variety of fairs, shows and industry events, and the new logo and marketing presence is more appropriate for what
they offer."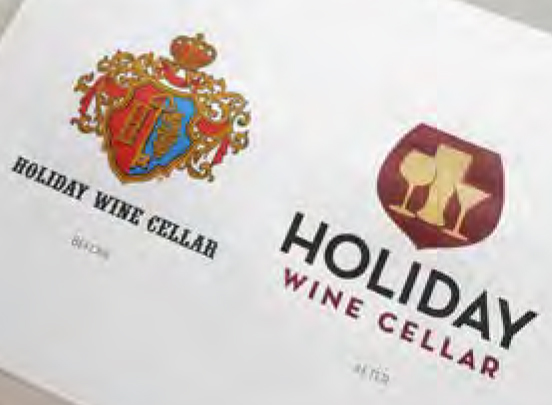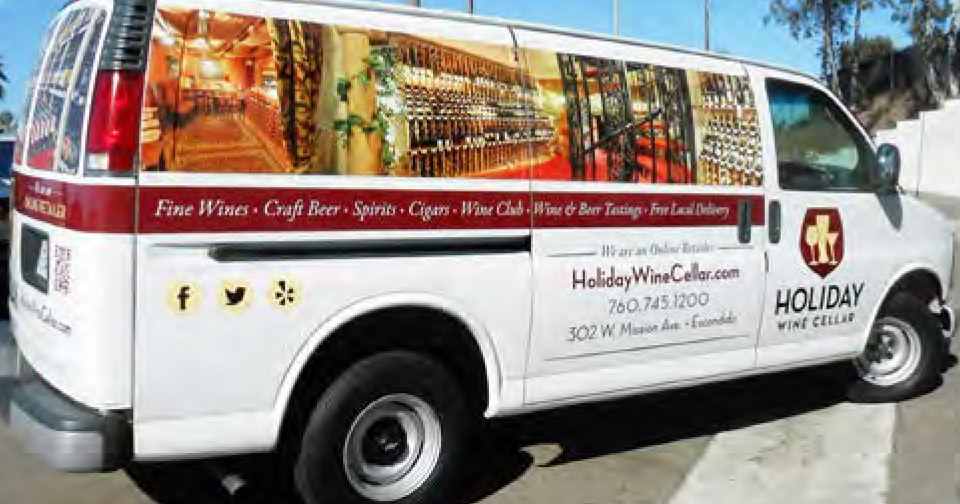 FASTSIGNS helped Holiday Wine Cellar rebrand with their new logo by installing updated interior lit signs and banners, window graphics, logoed floor mats, exterior monument signs, post and panel signage and vehicle wraps for the company's vehicles. FASTSIGNS also created a transportable presence for the retailer with printed marketing materials and promotional products including coasters, T-shirts and business cards. When Holiday Wine Cellar attends industry events and outdoor fairs, the company uses retractable banner stands from FASTSIGNS, along with branded print materials to catch the attention of passersby.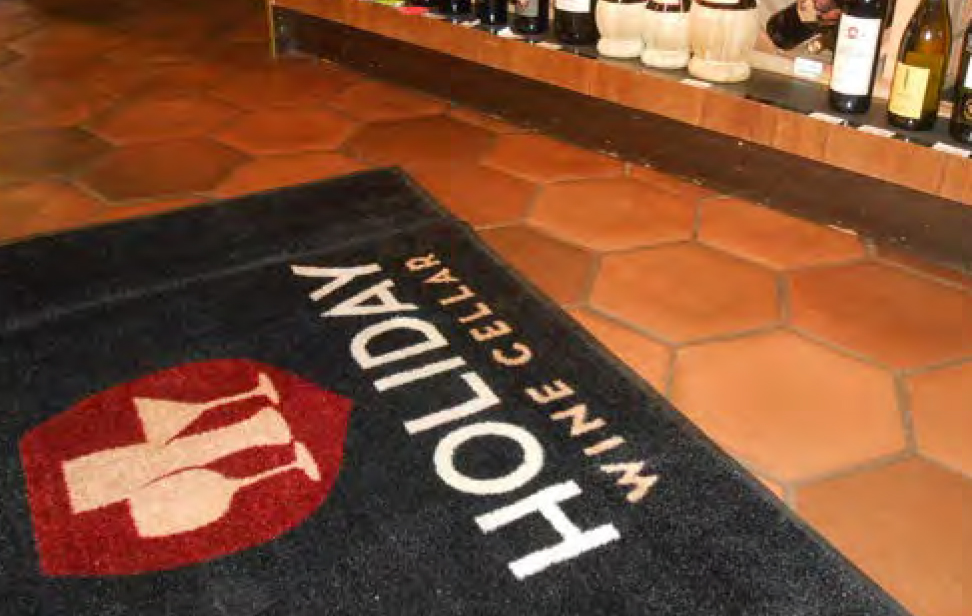 The Result
In time for their 50th anniversary celebration, FASTSIGNS designed a modern logo for Holiday Wine Cellar that better represents the company. Updating their visual marketing with a clean and consistent look, FASTSIGNS helped Holiday Wine Cellar engage their existing audience, while attracting new business.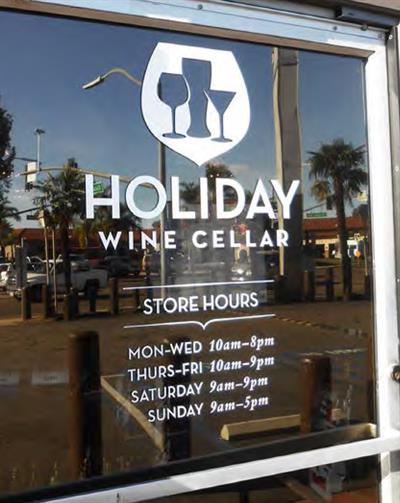 *FASTSIGNS® of Escondido, California is owned by Jonathan Schwartz.