Businesses, schools, parks and sports franchises are pushing their visual communication strategies out of the background and into focus through the use of dimensional letters . The stylish letters make a bold first impression and put your brand and image at the center of attention.
Dimensional letters can transform any open space from blank and bland into modern and inspiring. Here are some architecture design ideas that use dimensional letters to direct, motivate and attract spectators.
Motivation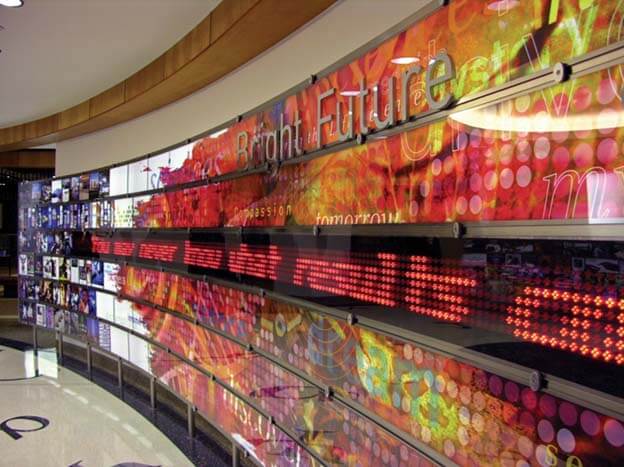 Photo credit: SEGD
At Eli Lilly, a medical research company in Indianapolis, Ind., they use the walls to reflect their pride in the company's history and motivate employees for the future. Dimensional lettering tops a 40-foot display that fuses several visual communication strategies. Lit panels promote images and optimistic phrases while a scrolling LED strip delivers motivational quotes.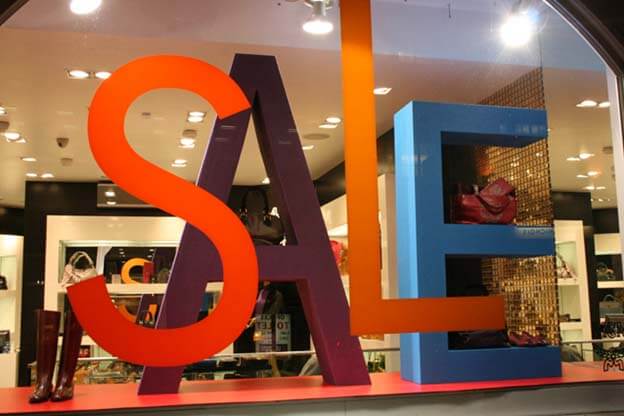 Photo credit: The Window Display Blog
MCM, a luxury leather goods store in London, used dimensional letters to draw customers to a sale. The use of bright colors and two- and three-dimensional lettering was more likely to attract customers from the street than a more simplistic sign.
Information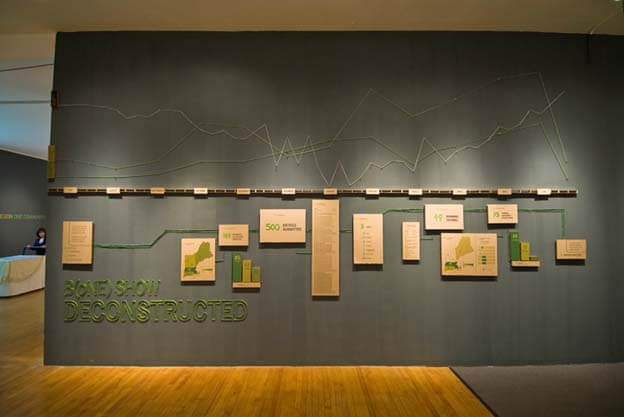 Photo credit: The Exhibit Designer
The AIGA BoNE Show, a regional design competition in Boston, has showcased several creative uses of dimensional letters; specifically, the use of dimensional letters for interior design. One display in the 2009 exhibit used dimensional letters as an introduction to a larger piece: a sprawling infographic detailing AIGA and its individual chapters.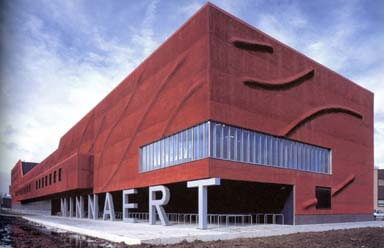 Photo credit: Perry Roberts
The Minnaert Building at Utrecht University in the Netherlands uses dimensional lettering to create an unforgettable entrance. The giant letters obviously identify the building, but they also create a visual illusion of supporting the structure. Finding unique ways to present dimensional letters can keep a passerby interested and engaged with the sign and message.
Brand Awareness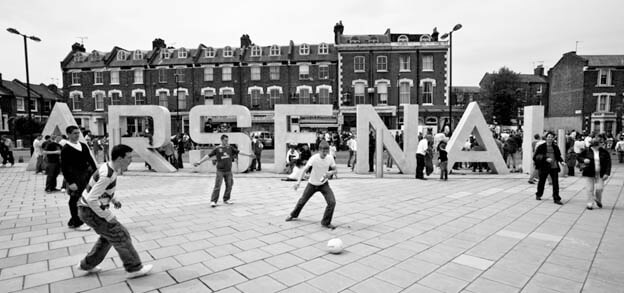 Photo credit: Populous
Arsenal Football Club, a soccer team in the prestigious English Premier League, stepped up its branding efforts when it moved into Emirates Stadium in 2006. It installed several large-scale dimensional letter signs on and surrounding the stadium. A massive display spelling out the club name now is a common gathering space and center of action around the stadium.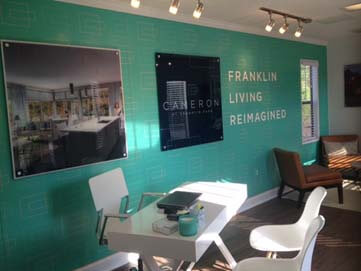 Photo credit: Merrick Towle Communications
Cameron, an apartment community in Franklin, Tennessee, went bold with its use of dimensional lettering as a way of establishing brand messaging. Specifically, its use of wall murals in its leasing office drove home its "more than" theme. Where a piece of cliché art could go unnoticed, Cameron took the opportunity to communicate its culture to prospective residents.
Memorial Art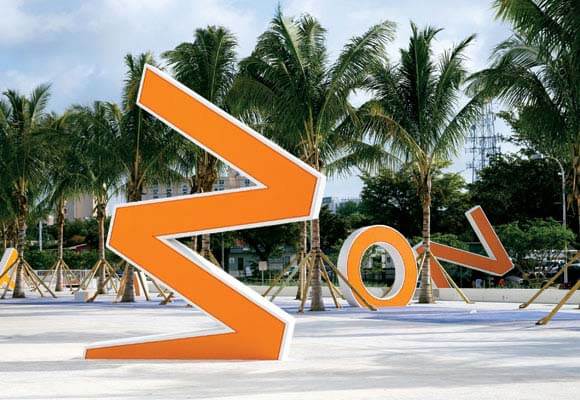 Photo credit: Interior Design
The Miami Marlins used the dimensional lettering of the Orange Bowl Stadium as a memorial to the original facility that was demolished. Scattered throughout Marlins Park are dimensional letters that attempt to show where the letters of the old stadium would have fallen during demolition.
Dimensional letters offer anyone looking to promote a brand or message a professional and creative approach to advertising. Using the versatile and durable lettering communicates to the public your brand's substance and style.
If your business, school or organization has an innovative approach to dimensional letter signs, let us know! Tweet us @FASTSIGNS or post your pictures on our Facebook and Pinterest pages.
Resources:
Related Articles: